« All Posts by this Blogger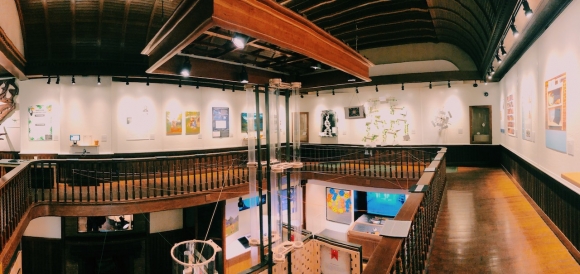 Museum Openings and Social Impact!
Here at Dartmouth, there's a special category of classes known as Social Impact Practicums (SIPS). I know when I was a prospective student, I hadn't heard of the SIPs program, but it has really impacted my freshman fall, so I thought I would explain!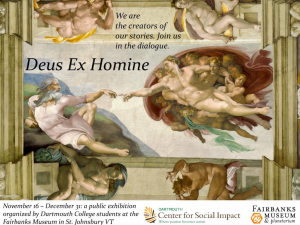 Essentially, a Social Impact Practicums is a class with a real-world project that impacts people outside of the Dartmouth community. These practicums are included in a wide range of subject areas from environmental science to psychology to education studies. My experience took place in an English class called "God, Darwin, and the Literary Imagination" which focused on the discourse surrounding religion and evolutionary theory. Throughout the term, we studied how Darwin's Origin of Species shook up scientific, religious, and political thinking in the Victorian era.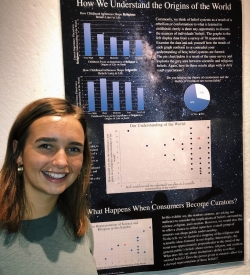 The social impact aspect of the course was a final project that brought what we learned in class to an exhibit at the Fairbanks Natural History Museum, in St. Johnsbury, Vermont. While reading and analyzing different points of view surrounding creationism and evolution, the social impact aspect of the course pushed me to constantly think about how the ideas could be translated into a modern dialogue. I think the Social Impact Practicum part of the class was super helpful to my learning because it grounded all of our discussions and readings in real world conversations.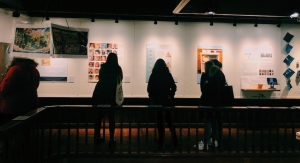 As I mentioned, the SIPs part of "God, Darwin, and the Literary Imagination" involved each student in the class making a contribution to a larger exhibit at the Fairbanks Museum. I choose to focus on the relationship between childhood learning and beliefs about science and religion. My favorite thing about the project was that the topic was completely my own, and everyone in the class could work with a medium and topic that interested them. For example, my project was based on a survey and statistical analysis, but I also had friends who created paintings, sculptures, research posters, and even a hanging Ferris wheel! So, you're interested in creating a project based on your interests and leaving an impact on the world around you, I encourage you to check out Dartmouth's Social Impact Practicums! Also, if you're interested in learning more about the God and Darwin exhibit, click here for a video from when the class was offered two years ago!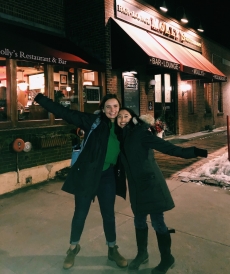 Because the town and school are small, they are extraordinarily interconnected and, in my experience, people in the community have been super welcoming. One long time Hanover resident even helped me pick out a good winter coat!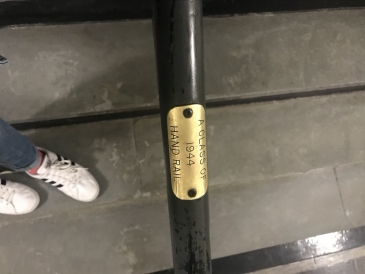 When I think of "old" at Dartmouth, I think of the many parts of campus that are rich in history. So this week, I went around to a couple of locations on campus to capture some of the historical parts of campus and their history.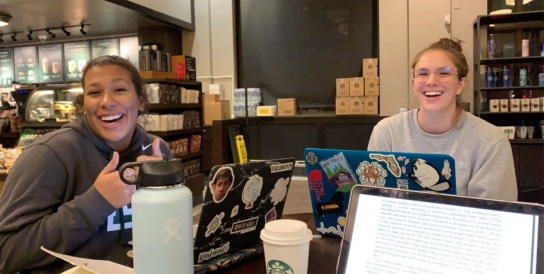 When I came to Hanover almost four years ago to start my freshman year, finding every place that serves coffee was of the utmost importance. Here's the rundown on the best places in town for coffee.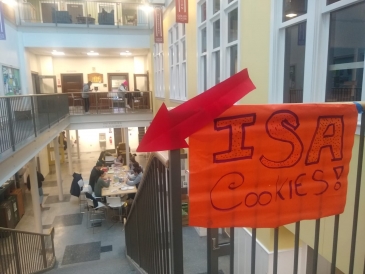 Why's tutoring such an important part of academic life at Dartmouth?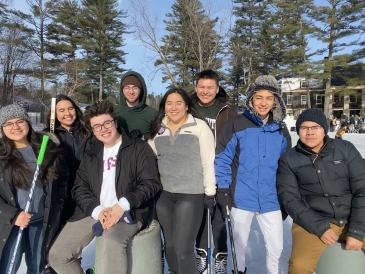 It's not Dartmouth without the D-Plan, and it's not college without course selection. Let's talk about picking classes.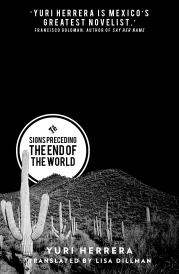 This term, I read a variety of interesting books that really expanded my mind and got me thinking more about the world around me.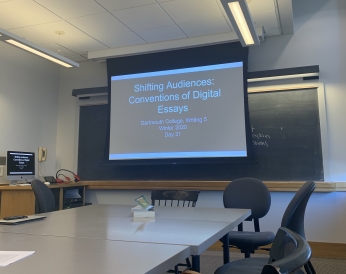 Dartmouth's liberal arts curriculum requires first year students to take Writing 2-3 or Writing 5. This term, I took Writing 5: Rhetoric and Disability with Professor Annika Konrad.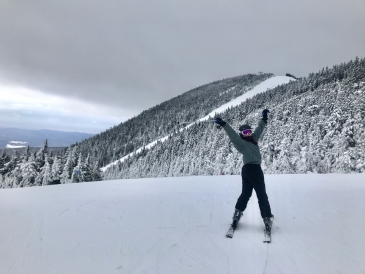 Being from Texas, before coming to Dartmouth I was honestly scared of how cold and isolating winter might be. I've found, however, that I love the winter.

You might ask, "What do people even do in ENGS 23?"