« All Posts by this Blogger
A Beginner's Guide to the Quarter System
When I enrolled at Dartmouth, I probably knew less than I should have about the quarter system. Now that I've returned from the 6-week break between fall and winter term, I've gotten my first look at how drastically the quarter system and the D-Plan shape life here at Dartmouth. Here are my answers to some of the questions I am often asked about our unique academic calendar!
No. 1

How are quarters different than trimesters?

In most cases, both the quarter and the trimester system divide the year into four terms that follow the flow of the seasons. However, in schools that have trimesters, students are only on campus for three out of the four terms, so there's usually still a long break in the summer and classes are offered during the stereotypical academic year. At Dartmouth, students can be on campus and taking classes for all four terms! Of course, no one is taking classes year-round for four years straight, but this does mean there's much more flexibility in scheduling study abroad programs and internships. For a better idea of how D-Plans can be scheduled, check out some of the upperclassmen bloggers' profiles!

No. 2

How does having shorter terms impact your learning?

For those that don't know, Dartmouth terms are ten weeks long, but we still learn a semester's worth of information in one quarter. To make the short time frame manageable, most people take three classes in a term. Of course, everyone has a different learning style, so the quarter system works differently for different people. Personally, I really like only taking three classes at a time because it makes my brain feel less cluttered. I know that sounds funny, but in high school, I always felt like I had to jump from subject to subject when I was working. Whenever I found a topic I really enjoyed, I was also constantly thinking about other work I had to do. Here, I can spend a whole afternoon writing a poem or googling a genetics discovery without having to worry about falling behind in all of my other classes.

No. 3

Do you like the quarter system?

Short Answer: Yes!

Long Answer: Heck yes!

In all seriousness, like I said before, everyone's brains work differently, so everyone will have a different answer to this question. There are downsides to the flexibility of the D-Plan, like not seeing good friends for a term or two, but in my experience so far, the good outweighs the bad. I enjoy the fact that classes and extracurriculars are mixed up every ten weeks because it pushes me to meet new people. I've also found that the close communities on campus, such as sports teams or religious groups, provide a consistent space to fall back on.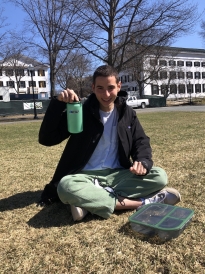 Spring has sprung in Hanover and the term feels like it's really getting off the ground with classes starting up in full swing, warmer weather, and the occasional muddy day.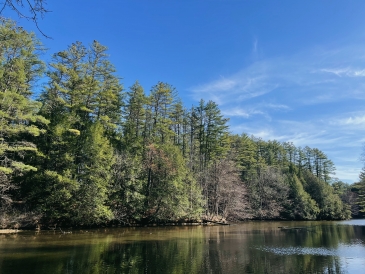 There is never a dull moment at Dartmouth! One of the main reasons why the College is so special is our unique D-Plan, which operates on the quarter system.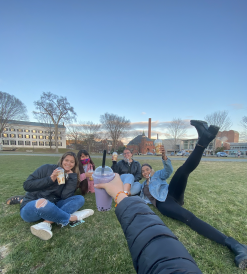 Wondering what a two-course term at Dartmouth is like? Well, here's the scoop!

Thinking back, this winter has been a whirlwind. I wanted to use this final blog post as an opportunity to organize my thoughts and share some reflections as I move into my final term!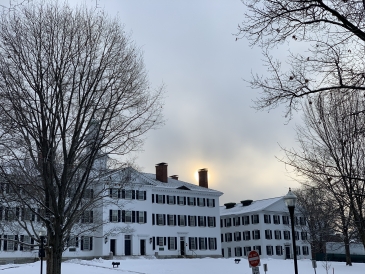 This one's for you intrepid, amazing prospective students!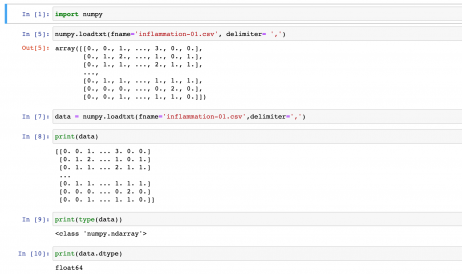 One of Dartmouth's programs that I have had the pleasure to take part in is the Women In Science Program!


For the students who want to start looking into colleges --- here are some resources that helped me learn more about the colleges I was interested in and wanted to continue looking into!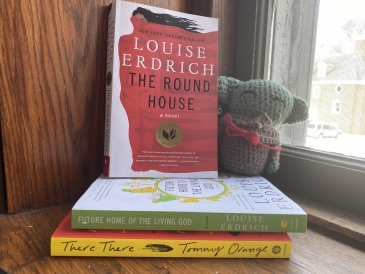 Dartmouth is home to a ton of different departments, but one of my favorites is the Native American Studies (NAS) department. Let me tell you why you should take a NAS class at Dartmouth!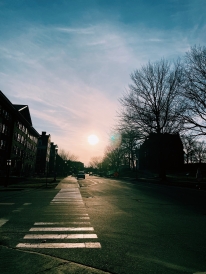 When I told my friends about the class, they were confused: how could a public speaking class be taken asynchronously?