« All Posts by this Blogger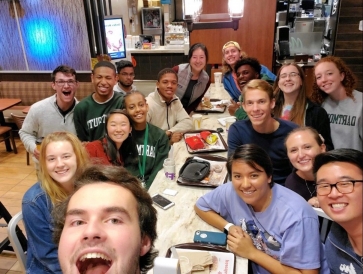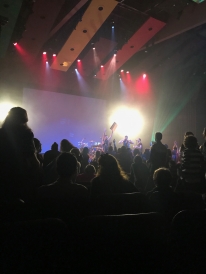 Sports, Songs, and Sanders: A Weekend at Dartmouth
As your humble guide through the college process, I will show you all that can happen in one short weekend at the College on the Hill.
I started off my weekend with a developmental rugby game against Norwich University, a military academy in Vermont. As someone who hasn't played a contact sport in their ENTIRE life (shoutout to all my cross country/track & field people), I can say with confidence that I had no idea what I was doing. But, it was fun! The people on the team are really helpful and I'm able to ask many questions when I need to. And hey, we won!
Right afterwards, I had a meeting with Christian Union, one of the local Christian groups. After a lesson and some worship, the night ended with a McDonalds run to West Lebanon. It was the first time I have been outside of Hanover since First Year Trips, so it was a nice reprieve from the busyness of freshman fall.
The next day was also filled with a wide array of activities. To celebrate the Dartmouth football game that day, I went to my first Dartmouth tailgate! I was definitely not expecting to be wearing an inflatable hamburger, or running around the Green while bumping into my friend Levi, or making a makeshift banner at Collis, but it was super fun. Afterwards, we made our way to Memorial Field to watch the game. It was really nice, especially after winning—get this—FREE PIZZA at the game. I was sold: Dartmouth football games are awesome. But my night wasn't over yet. My friend Drew had tickets to a Lebanese band called Mashrou' Leila, a group that weaves social justice into their indie rock music and happened to be at Dartmouth for a couple of days. The night was filled with beautiful songs and thoughtful music videos, and I had a blast!
To end my week, I spent my Sunday going to a church nearby in Hanover, working on an essay for my writing class, and spending some time with my floormates and UGA during our weekly floor meetings. And who can forget watching Bernie Sanders speak at the BEMA (Big Empty Meeting Area)? That's another thing I'm excited for during my time at Dartmouth. With New Hampshire being a such an important state during the elections, I'm looking forward to interacting with the various candidates who come on campus.
Yes, Hanover is a small town. But it is truly full of opportunities to experience life as a young adult and to make the most of your time at college. Not only are there TONS of clubs for every niche you could think of (there's even a Super Smash Bros. Club!), but there are so many events on campus happening that my inbox constantly fills up with reminders about them!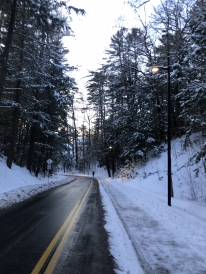 One question that prospective students tend to ask is: "What exactly is there to do in a small New Hampshire town?"

This week, I wanted to give you an example of what a day at Dartmouth (albeit long-distance Dartmouth) looks like.

I've been reflecting on the lovely past four years of my life, and I came up with this list of seven things to help you succeed and thrive at Dartmouth.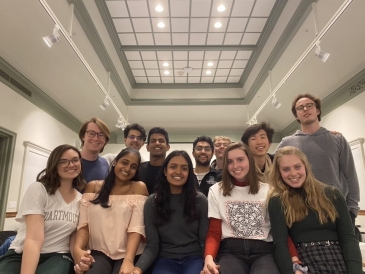 wanted to try something new and expand my horizons, so I decided to give it a shot. And I am so glad that I did!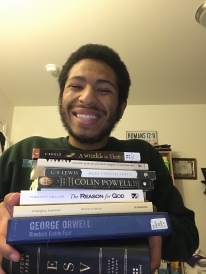 Even though I am not in Baker, that Dartmouth spirit of reading and learning is alive and well.

After talking with our new improv president for a while, we decided that we would do a Zoom show. Not only does performing allow me to share my comedy with my friends, it is just, in general, a great time!
It took a couple weeks, but then I arrived at the (rather obvious) conclusion that school shouldn't preclude my making pancakes or doing chores or watching Frozen II. Zoom does not render Dartmouth some unsympathetic entity.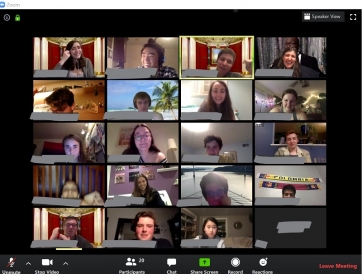 Spring has brought about many, many changes. For me, luckily, my extracurriculars are still on: same time, same people, except now over Zoom.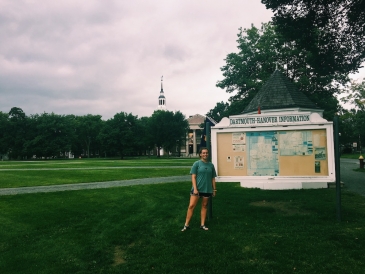 Like many of my classmates, Dartmouth is the first private school I've ever gone to. Coming from a small Southern town, the vast majority of people I know don't travel more than a few hours away for college.