You are here
« All Posts by this Blogger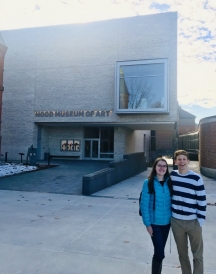 Night at the (Hood) Museum
One thing that I learned to adore about Dartmouth is the fact that we have our own museum.
You heard me right, a whole museum!
I couldn't believe it when I found out, and I have grown to love this new factor Dartmouth students benefit from.
Since the 1980s, Dartmouth's Hood Museum has created an area for learning about different works of art. The museum holds thousands of artifacts, including prehistoric items, thousands of paintings, and even a National Historic Landmark! It recently went through renovations which allowed for more space and more learning opportunities.
Not only have I been able to go into the museum to discover new works of art, but I have also been able to use the museum for classes as well! In one of my classes, #EverythingHasaHistory: Understanding America Today, we learned about the history behind current issues in order to get a firm grasp of why they are occurring. It is a very cool class that I would highly recommend. In this class, we did a project around different historical objects, and my partner and I were assigned a piece of art in the museum! We were able to meet with a curator to discuss the artwork, study the history behind the piece of art, and even bring our class to the museum to present our project! Never in my wildest dreams did I think I would be able to do all of this at college, especially in my first term.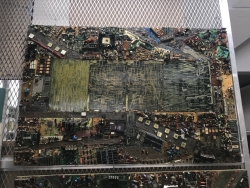 All in all, I am grateful that I have the chance to study at a college that allows for many opportunities to learn, whether through excellent teachers, small class sizes, or even their own museum! Throughout my time at Dartmouth, I am definitely going to take advantage of the museum to widen my educational horizons. If you want to learn more about the museum, check it out
here
. 
Until next time!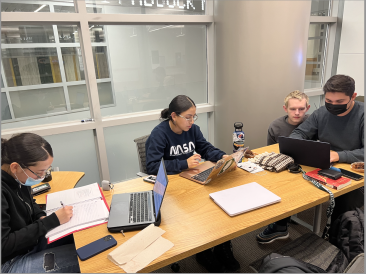 As I am reflecting on my experience with COVID-19, I want to discuss my support system on campus.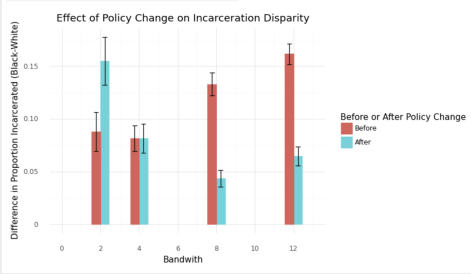 As is tradition for every term, I like to introduce the classes I'll be taking so that you can get a better idea of what courses are available at Dartmouth!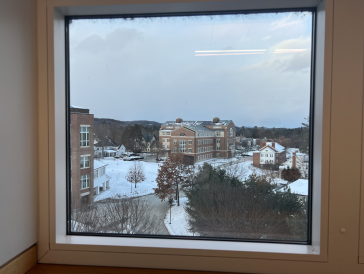 In this blog post, I will be giving you a preview of every class that I am taking and my perspective on all of them.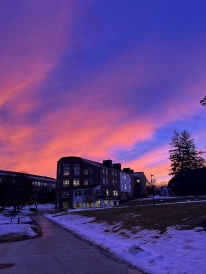 I'm excited to share with you guys what classes I'm taking this term, surviving the intense cold!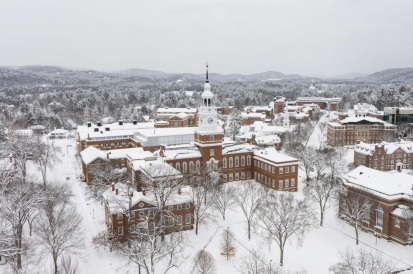 Happy New Year and welcome to winter term at Dartmouth! I've been looking forward to finally experiencing winter at Dartmouth since I applied here. I'd love to share the things I'm looking forward to the most about winter term.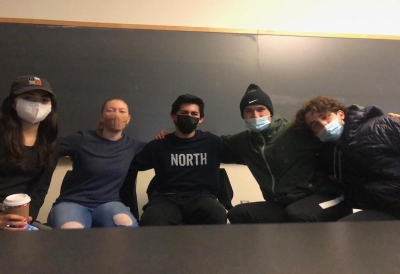 We learn languages a little differently at Dartmouth. Here's how!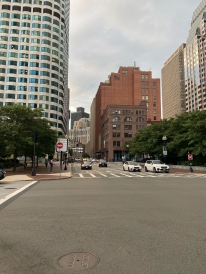 Many of my friends are taking their leave term this winter, so I thought it would be fun to interview them about their experiences so far.

With Winterim coming to a close and classes starting back up, I recently reflected on the prominence of student jobs on campus, with tons of options ranging from tutoring to food service and from ski instructors to research assistants.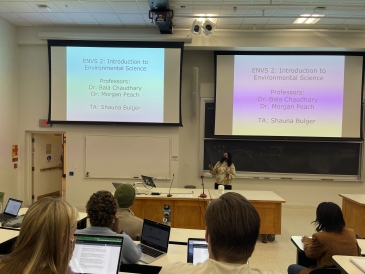 Dartmouth operates on the quarter system, which means students take three classes per term. This winter, I'm taking two classes that go towards my Environmental Studies major and one core Economics course.