« All Posts by this Blogger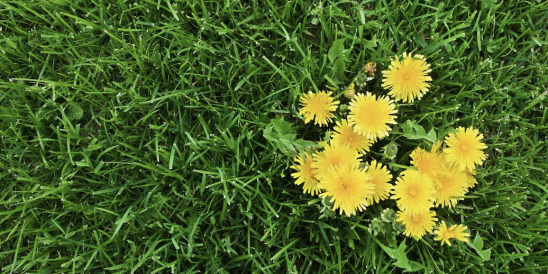 Reflection: Yellow Dandelions
I am writing this blog post reflection as I enter week 7 of my freshman spring term. The weather is really sunny and clear; it reminds me a lot of home. Currently, there are yellow dandelions growing up in front of the entrance of Wheeler Hall. They make me reminisce about my own childhood, where I would collect them with my sister and we would make "dandelion cake." However, now, everything has changed, as I am navigating my college experience and continuing on a new journey in my life. 
This past week, I had a self-realization that I am almost done with my first year at Dartmouth College. It feels like time went by so fast. I am currently planning my courses for fall 2022, preparing for midterms, writing papers, and progressing with my projects. This term I am putting myself first and am exploring life at the College independently. By the way, this might be off-topic, but this past Thursday, I went to Lou's Restaurant and Bakery for the first time and their food was amazing!!! I got their cruller french toast; it literally was so fluffy! 
Now, I am transitioning back to my Dartmouth reflection. I am so grateful for my Dartmouth experience thus far and am going to hold the memories that I made during my first year close to my heart. My professors and mentors have inspired me and helped me further develop my love for learning, my friends have always made me laugh, and I have grown so much. 
Now, I am excited to go back home for the summertime and serve as a teaching fellow for Breakthrough Collaborative and catch up with my family. I miss my home a lot and am so excited to collect the grown-up yellow dandelions with my sister and make some dandelion cake.