« All Posts by this Blogger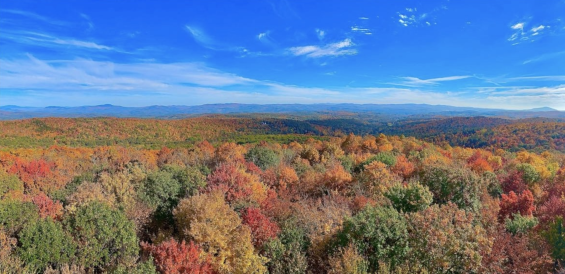 Reflection: Fall Term Week 4
I am writing this blog post after completing week 4 of the fall term. This week was awesome. I made a ton of memories with my friends. We went on a trail and explored the Hanover forests. Essentially, this blog post will serve as my reflection for the week. I hope by going in-depth about my Dartmouth experience I can provide prospective students a taste of the possibilities that are present throughout one's own Dartmouth experience. 
I want to emphasize the possibilities of academic exploration. At Dartmouth, you have the opportunity to utilize your first year at the College to explore your passions and interests. You will have to declare your major after your fifth term aka Sophomore winter. During my first year at the College, I explored different departments from the Sociology to the Middle Eastern Departments. I learned a ton and am very lucky to have had the opportunity to take courses that allowed me to still stay on track for my double major and minor. I really enjoy Dartmouth's flexibility in course exploration and the support available from the Undergraduate Deans to Pre-Faculty Advisors to peers. 
Now, after spending a year at the College, I wanted to emphasize the possibility of opportunities on campus! I took advantage of the many offices and programs offered at Dartmouth from the Center for Social Impact to the Office of Pluralism and Leadership (OPAL). My biggest piece of advice is to find something that you are genuinely passionate about instead of doing a ton of activities that might take a lot of time and don't align with your future aspirations.
Altogether, I hope that this blog post provided you with some insight into the possibilities at Dartmouth and the many opportunities for exploration and development! I am so excited to update you all on my Dartmouth experience next week!