You are here
Fall

Hanover, New Hampshire

Coming in with some Python background, I still find this class challenging. Yet, I always enjoy going to Vasanta's lectures and working on the short assignments with the help of the TAs. Awesome experience.

Winter

Hanover, New Hampshire

Professor Pierson taught the class really well—his lectures always start with a hook that keeps me engaged. Although the material is definitely more challenging than the prior class, I learned a whole lot more. My CS1 professor suggested we learn Java before taking CS10 (she even sent us resources for it!), but of course, I didn't. It was a language I continued picking up as I did my short assignments and PSETs with my partner. The workload is not light; however, I felt like everything was worth learning!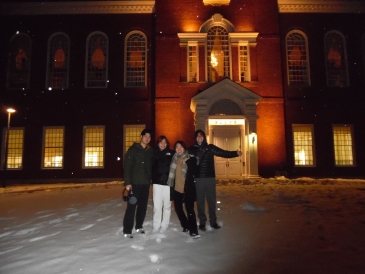 It's a Wrap :)
Now, as I'm wrapping up the last days of my freshman year in college (UNBELIEVABLE), I want to share some things that I learned throughout my first year here as well. 
Pages