« All Posts by this Blogger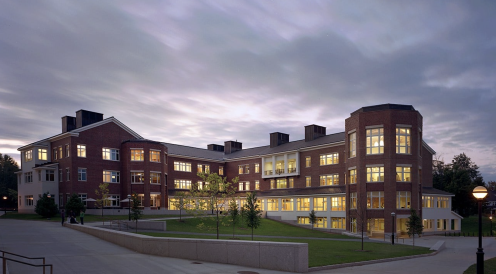 Life Updates and Reflection: Breakthrough SJC Internship
I am writing this week's blog post as I enter the fourth week of my summer internship with Breakthrough San Juan Capistrano. I am very grateful for my Dartmouth Alumna's support throughout this internship and her guidance throughout the weeks. I was paired up with a Dartmouth Alumna through the Center for Social Impact. Her advice and expertise throughout the summer have guided me tremendously as I progressed throughout the weeks. 
I feel prepared to return to Dartmouth and bring my lived experiences with me. I am excited to return and continue to grow. A very memorable experience that I have experienced this past year was my time with Foundations in Social Impact. This leadership program is designed for first-year students and includes an extensive application and group interview. The program started during the winter term and ended after the spring term. I was paired with a small cohort of Dartmouth students and we came up with extensive solutions to alleviate the housing crisis in the Upper Valley. We concluded this experience with a final deliverable that detailed a presentation of our research, recommendations, and possible solutions. This experience was amazing because I gained more experience working with the Center for Social Impact and working with Dartmouth students throughout the many months that we were together. I am grateful for the opportunity to have worked alongside my peers and learn so much about the greater community in New Hampshire. 
Altogether, my experience with Foundations has guided me in expanding my knowledge and perspective for my internship with Breakthrough SJC. I have gained a ton of experience collaborating with peers, partaking in research, and being a part of committee meetings. Furthermore, I have developed so much professionally and socially, whether that means developing lesson plans or gaining experience with leadership skills.