« All Posts by this Blogger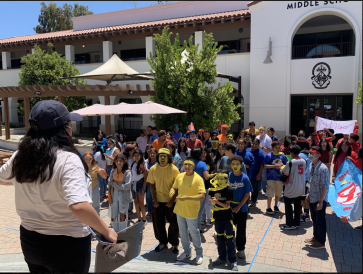 Life Adventures: Summer Edition
I am writing this blog post as I enter the second week of my time at Breakthrough San Juan Capistrano. I want to reflect on my experience thus far. It has been amazing seeing my students grow in their mathematics and serving as a facet of support as they navigate their academic journey. We have reviewed linear equations and are now moving on to the graphing of lines, parabolas, and cubic functions. Right now, I am very busy grading their homework assignments and providing them with feedback on their responses, but so worth it!
On another note, this week I reconnected with Dr. Jeneen Graham '96, my AP Psychology teacher. She played a pivotal role in introducing me to Dartmouth and encouraged me to apply. We talked about my first year at Dartmouth and I updated her on my life and future career aspirations. In addition, she provided me with vivid insight about her experiences at Dartmouth and we reflected on the culture and landscape at the College. We also talked about our future aspirations and plans. 
Moreover, I recently connected with my Dartmouth mentor, Melissa Trumbull Mitchell '95. She is a Dartmouth connection that was made possible due to support from the Center for Social Impact. We talked about my experiences at Breakthrough SJC and areas of improvement. I loved talking to her about my progression and areas of growth. Furthermore, she provided me with vital information about her journey in education and her work in policy-making after Dartmouth. I loved learning about her story, feedback, and advice for me as I continue to learn through this internship! Altogether, I am learning so much and growing a ton. I am very grateful and appreciative for the lessons learned at Breakthrough and will carry them with me as I return to Dartmouth and well after graduation.