« All Posts by this Blogger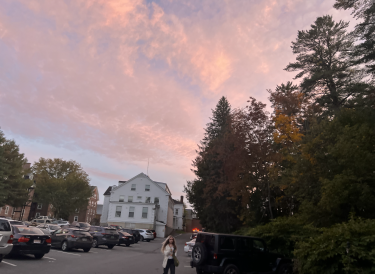 Fall Reflection: Week 7
I am writing this blog post as I finish up week 7 of my fall term. I want to utilize this blog post as a reflection piece on the busy week. Firstly, I am very grateful for all of my friends and family. I feel really happy. My classes are challenging me a lot, but I am getting a handle on them! Currently, my favorite class is Macroeconomics, it has probably been the most eye-opening and applicable course that I have ever taken at Dartmouth. The class focuses on utilizing real-world case studies and applying the models that we learned in the course to apply them to economies abroad and domestically. It was fascinating to learn about Germany's savings glut and its contribution to the United States housing bubble in the early 2000s (by the way it popped and contributed to the great recession). 
On another note, this past weekend, my friends and I went to Nashua, New Hampshire to visit a scary house attraction. It was really awesome. It took about an hour to get to the attraction, it was definitely worth the long drive. It was scary, eerie, and filled with a ton of jump scares. The experience was something really unique to me because this was my first time going to a haunted house. We also got Chick-Fil-A on the way back which was amazing. By the way, that is the closest one to Dartmouth (an hour or so away), so I got a lot of it because I will probably not be getting it again for a very long time.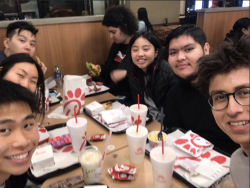 Nevertheless, this week was awesome and I am very grateful for the memories that I made and the new people that I met. I will make sure to update you all on my life as I continue to have more life updates! Until next week!