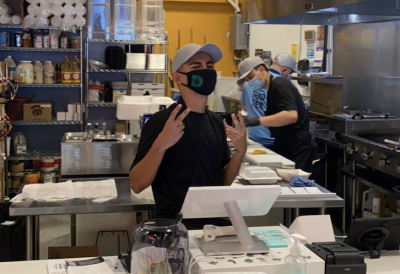 All About Off-Terms
One of the highlights of a Dartmouth education is the D-Plan. Our academic year is divided into quarters ("terms") instead of traditional semesters, allowing us to have more flexibility in choosing when we are enrolled in classes — both on campus and on study abroad programs. The requisite for graduating is completing thirty-five course credits. Most students complete these using three off-terms (terms in which you are not taking classes) to graduate in four years. We are required to take classes in Hanover during our first year, sophomore summer, and senior year. But, besides that, the world is our oyster! 
Deciding what to do with an off-term is not always easy. Ten weeks is a surprisingly long time, and the possibilities are endless. I've tried a bit of everything in my time here. So, without further ado, here are some options on what to do with an off-term.  
Internships
Internships are a great opportunity to get a taste of the workforce and apply the skills you've learned in class. Most are paid, and lots ask for you to relocate to a new city during your off-term — so, it's an awesome way to travel and see what the professional world is like. If there is a field that you find particularly interesting, you can check out the Dartmouth Center for Professional Development's career resources. They can match you with potential employers and help prepare for interviews. 
Research
Another popular option is conducting research. Most Dartmouth professors need help with their work and love it when students show interests. Generally, there are applications on each department's websites, but finding a research opportunity can be as easy as speaking about it to a professor after class! 
Personal Projects
If there is something that you've always wanted to do but just never got around to it, an off-term is the perfect time to do it! In my time at Dartmouth, I have seen students pursue all sorts of passion projects, such as recording music, writing plays, and completing long-distance hikes. The sky's the limit. 
Chill!
Let's be honest, college is tiring, and sometimes we just need a break! I personally felt a bit burnt out after my first year of college (and an internship that summer) and decided to take my sophomore fall off to spend time at home and work part-time at a taco restaurant. It was an awesome experience — when else could I learn to cook al pastor and work the grill? Plus, it was exactly the break I needed before making my way back to the classroom.