« All Posts by this Blogger
Sneak Peek into My Life @Dartmouth
Sneak peak into what an average day looks like at Dartmouth!
No. 1

7:15 a.m Workout @Alumni Gym!

I headed down to the gym at 7:15 to get a workout in before my day. The gym is about 5 minutes walking distance from me so it is always really accessible whenever I feel like I need to get my body moving. While I don't usually head off to the gym, whenever I do it always sets the tone for the day. There, you are bound to bump into other people as they also get into their workout. 

 

No. 2

8:30 a.m Breakfast @Collis!

After my workout, I walked over to Collis (the best place to get breakfast in my opinion) for some eggs made to taste. Today, I ordered two fried eggs with everything as a topping, including spinach, mushrooms, tomatoes, ham, bacon, and cheese. To go with it, I also ordered myself a Big Green smoothie made of kale, banana, and almond milk. Breakfast was so good!

 

No. 3

10:00 a.m Office Hours and Class @Kemeny Hall

After going back to my dorm and getting ready for my day, I headed down to Kemeny Hall for my math class office hours. Kemeny is the building where most of the math classes are held at Dartmouth and is one of my favorite places to study on campus since it has lots of nicely lit study spots that are much less crowded than the library. My math class, MATH 01, offers four different times for office hours three times a week so it is easy to make the time to find a time that fits my schedule perfectly. I also feel really supported since it is a great way to go over topics and answer questions. At Dartmouth, I've found that the professors are all really nice and will try their best to help you succeed. Often all you have to do is reach out for help! 

 

Once I was done with my office hours, I headed outside to study and enjoy the gorgeous day! I didn't want to head out too far since my math class would begin in about an hour.

No. 4

1:30 p.m Lunch @Hop

By now, I was really hungry again! I went over to Courtyard Cafe (referred to as the Hop) and met up with some other student bloggers (hey Emily Hemelt and Caroline York)! The Hop is a great place to eat on campus, offering many options and having a grill-styled menu. Here, I usually go with my all-time favorite choice of a turkey melt sandwich or steak quesadilla. 

 

No. 5

2:30 p.m Hanging out @The Green

After lunch, we decided to continue to take in the beautiful day and appreciate the fall colors by sitting down in the Green to do some work. Here, I pulled up my iPad to do some readings ahead of my religion class. 

 

No. 6

3:30 p.m Class @Rockefeller Center

The Rockefeller Center (nicknamed Rocky) is where a lot of the Government or Public Policy classes are held at Dartmouth. I have my Religion 1.01 "What Matters" class here on Mondays and Wednesdays from 3:30-5:20 p.m. This is by far my favorite class this term. The class is divided into a dynamic lecture-discussion format where Professor Sarabella switches seamlessly between giving background for our readings and content to asking questions and encouraging conversation. This is a 60 person class, which is unusually large for Dartmouth's standards, yet it is always easy to speak up in class and give your opinion. Already, I feel like I have gained so much perspective from it.

No. 7

6:00 p.m Bungee Trampoline @The Green!

After one of the most interesting classes so far, I went to the Green to participate in the Bungee Trampoline and other outside activities organized by the Programming Board (PB) at Dartmouth. This group is made up of Dartmouth students who are passionate about bringing fun events like these on campus. This was by far one of the best ways to end the day!

No. 8

7:00 p.m Dinner @Foco

I went over to our Dining Hall on Campus, the Class of 1953 Commons. Tonight, I had dinner with my two beautiful roommates! Even though I am always with my roommates and they are often the first ones to hear about everything, we often like to schedule time to meet each other outside of our dorm. Today, we decided to do so at dinner.

No. 9

8:30 p.m Study Sesh @Orozco Room!

The Orozco Room is a gorgeous section of the library that has amazing artwork alongside its walls. I love working here and admire the Epic of American Civilization. Coming here makes me think of the rich history comprising the American Continent and of Nicaragua.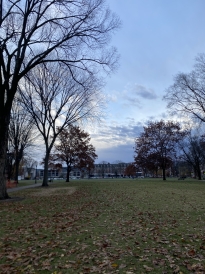 With finals coming to a close at the end of Week 10, I am officially done with my first term at Dartmouth!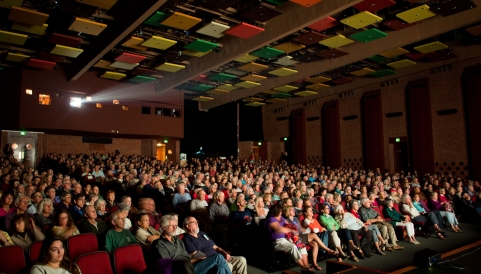 Living at Dartmouth isn't all about the academics, students have a range of extracurricular interests - one of which is on campus jobs! Here is my perspective as an international student.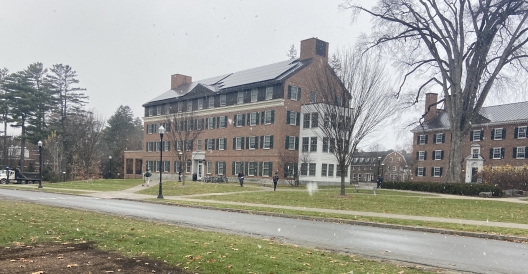 As the fall term ends, winterim is coming! But what is winterim, and what do you do during the six-week break? Come along to find out!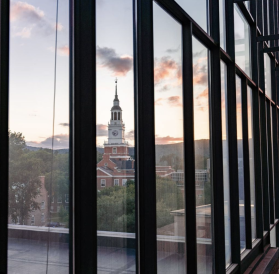 I am now reflecting on my classes and the experiences that I lived this term.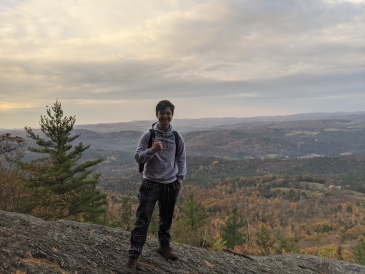 With greater levels of responsibility developing in every corner of your life when starting college, sometimes our decision-making skills go out the window. Let's explore ways to check up on your physical health and make better decisions in general.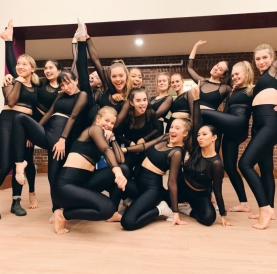 The first official term back in person has absolutely flown by. Here are a couple of highlights: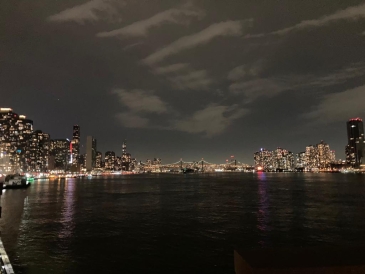 As we started to wrap up Fall term, there was much in my head - including my Winterim plans. Come see what they look like!
Antônio Jorge Medeiros Batista Silva
2025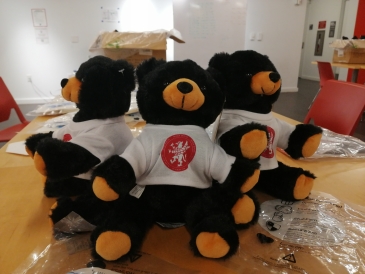 What do a teddy bear, a carved pumpkin, and a bat-shaped marshmallow have in common?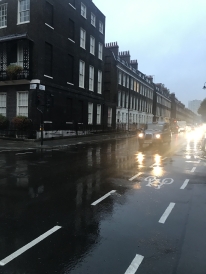 I am missing various aspects of campus life. Rush has come and gone, and people have had endless dinners and conversations in places I consider home. And it has made me realize that I am missing Dartmouth.