« All Posts by this Blogger
How I'm Staying Sane This Winterim
Winterim (the six weeks of break following the end of fall term) is a great rest from the fast-paced grind of the academic term. But, as someone who likes to be productive, mulching at home for that long can be mind-numbingly painful. So here are the ways I'm (somehow) surviving being away from Dartmouth for so long. 
Now c'mon. This is a given. Just cause I've found amazing friends at Dartmouth doesn't mean that I've completely forgotten my old friends. And honestly? All my friends, with the exception of two people, decided to stay in-state for college, and if anything, being so far away from home and everything I know has actually strengthened my bond with them. Just getting to get together and swap stories about our now drastically different lives just reminds us that even as our lives are moving apart, we can still share our independent moments with each other. Was that too mushy? I'll move on.

No. 2

Shamelessly Advertising the School

Dartmouth has a program called "TDH," or "Take Dartmouth Home." Coming back, I figured I might as well stop by my school and shamelessly promote Dartmouth by talking about my experiences there. The school gave me a little name placard, so you know that this stuff is serious. Coming back, I got to see both my younger friends, as well as remind myself of the anxiety that came with college applicaitons. How do you high schoolers deal with that? Let's just say that I am abundantly grateful that I am done with all that and finally home in Hanover. 

No. 3

Seeing my Family Again

Can I be honest with you? I'm having so much fun at Dartmouth that there's not really much that I miss about home. Maybe it's because I'm a natural nerd, but just being at Dartmouth and getting able to explore whatever idea/subject I want to pursue has been immensely fulfilling. But, I do miss my siblings. They're easily the most important people in my life, and it's nice to be able to be with them again and let them know what college life is like because, if things go well, they'll go to college too. And who knows? They could end up where I am right now. To demonstrate just how close we are, here's a picture of me back in 8th grade as my little sister terrorizes my food. Ah, good times. 

No. 4

Working on Extracurriculars

I've talked about this before, but I'm a huge comedy nerd, and Dartmouth has been a great way for me to explore that. You could read more about that here. Now, self-promotion aside, just because I'm away from campus doesn't mean I can't keep working. The late-night calls and group message chats with other people in the club working on stuff says otherwise. The only difference is that in the privacy of my own room, the way I work is immensely different. Rather than working in the library, well, just let the picture speak for itself. It was only once the camera flashed that I even realized my brother was in the room. 

No. 5

Starting New Projects

Remember how I said I loved Dartmouth because it lets me explore whatever idea I have? No matter how dumb it is? So basically, a friend of mine from Harvard reached out to me and asked if I wanted to bring a dating service called Datamatch to Dartmouth, and I said "why not?" Just because I'm not on campus doesn't mean that I can't start new things. And the greatest part is that at Dartmouth I have friends that no matter how dumb my ideas are, including a random text about creating the aforementioned dating app, they'll be onboard.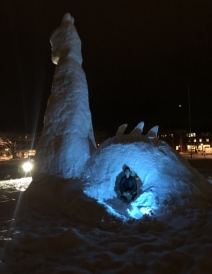 I was especially excited to learn that I would have a lot of control over my academic schedule this term, and I'm here to walk you through what that looks like for me!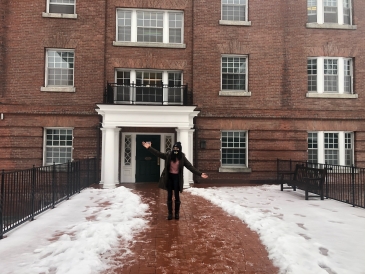 I have officially settled into my new dorm! Come take a peek at what residential life is like, and some opportunities that might come after the quarantine!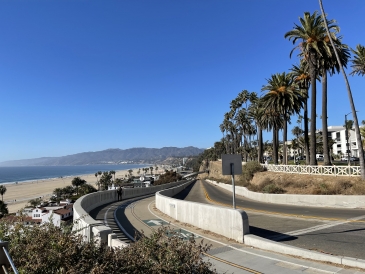 After a six week break, I'm back. My winterim was a fun mix of staying at home, binge-watching Survivor, celebrating the holidays, and enjoying the Southern Californian landscape, so I'm feeling refreshed to dive back into blogging!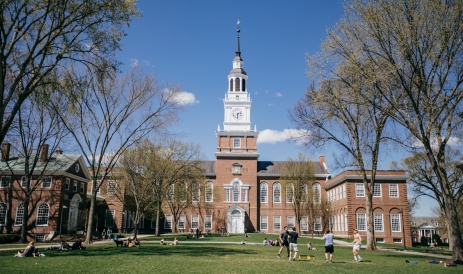 I'm starting my second year at Dartmouth, and I'm still really quite lost. But in a good way. And even then, I'm lucky that there are people here to help me along the way.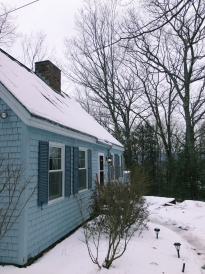 Winterim has zoomed by and I'm so ready to begin a new term, probably filled to the brim with classes, extracurriculars, and lots and lots of skiing, but—first—I'll give a little bit of info what I did over winter break.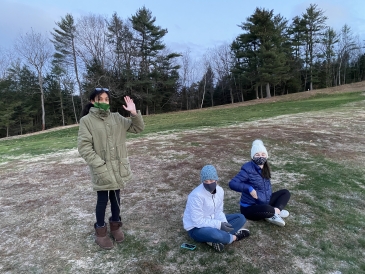 Here's a small update from my last day on campus, my "winterim" experience, and what you can look forward to for the rest of the term!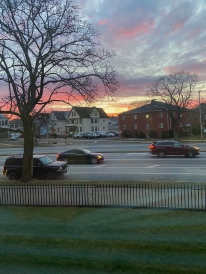 Winter quarter has begun and my life is extremely different from how it was this fall!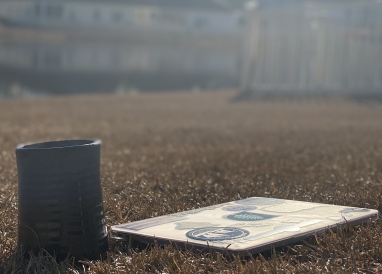 This winter, I will resume classes on campus again -- a little older, a little wiser, and yet no less excited to fall countless times while attempting to ice skate. Upper Valley winter, here I come!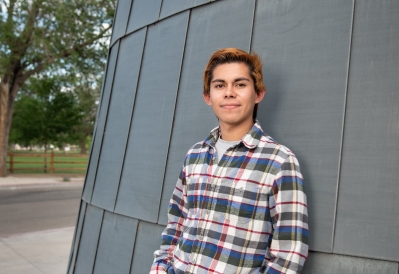 This term, I'll be returning to campus for the first time since March 2020, and I could not be more excited!