« All Posts by this Blogger
How I'm Staying Sane This Winterim
Winterim (the six weeks of break following the end of fall term) is a great rest from the fast-paced grind of the academic term. But, as someone who likes to be productive, mulching at home for that long can be mind-numbingly painful. So here are the ways I'm (somehow) surviving being away from Dartmouth for so long. 
Now c'mon. This is a given. Just cause I've found amazing friends at Dartmouth doesn't mean that I've completely forgotten my old friends. And honestly? All my friends, with the exception of two people, decided to stay in-state for college, and if anything, being so far away from home and everything I know has actually strengthened my bond with them. Just getting to get together and swap stories about our now drastically different lives just reminds us that even as our lives are moving apart, we can still share our independent moments with each other. Was that too mushy? I'll move on.

No. 2

Shamelessly Advertising the School

Dartmouth has a program called "TDH," or "Take Dartmouth Home." Coming back, I figured I might as well stop by my school and shamelessly promote Dartmouth by talking about my experiences there. The school gave me a little name placard, so you know that this stuff is serious. Coming back, I got to see both my younger friends, as well as remind myself of the anxiety that came with college applicaitons. How do you high schoolers deal with that? Let's just say that I am abundantly grateful that I am done with all that and finally home in Hanover. 

No. 3

Seeing my Family Again

Can I be honest with you? I'm having so much fun at Dartmouth that there's not really much that I miss about home. Maybe it's because I'm a natural nerd, but just being at Dartmouth and getting able to explore whatever idea/subject I want to pursue has been immensely fulfilling. But, I do miss my siblings. They're easily the most important people in my life, and it's nice to be able to be with them again and let them know what college life is like because, if things go well, they'll go to college too. And who knows? They could end up where I am right now. To demonstrate just how close we are, here's a picture of me back in 8th grade as my little sister terrorizes my food. Ah, good times. 

No. 4

Working on Extracurriculars

I've talked about this before, but I'm a huge comedy nerd, and Dartmouth has been a great way for me to explore that. You could read more about that here. Now, self-promotion aside, just because I'm away from campus doesn't mean I can't keep working. The late-night calls and group message chats with other people in the club working on stuff says otherwise. The only difference is that in the privacy of my own room, the way I work is immensely different. Rather than working in the library, well, just let the picture speak for itself. It was only once the camera flashed that I even realized my brother was in the room. 

No. 5

Starting New Projects

Remember how I said I loved Dartmouth because it lets me explore whatever idea I have? No matter how dumb it is? So basically, a friend of mine from Harvard reached out to me and asked if I wanted to bring a dating service called Datamatch to Dartmouth, and I said "why not?" Just because I'm not on campus doesn't mean that I can't start new things. And the greatest part is that at Dartmouth I have friends that no matter how dumb my ideas are, including a random text about creating the aforementioned dating app, they'll be onboard.
Thinking back, this winter has been a whirlwind. I wanted to use this final blog post as an opportunity to organize my thoughts and share some reflections as I move into my final term!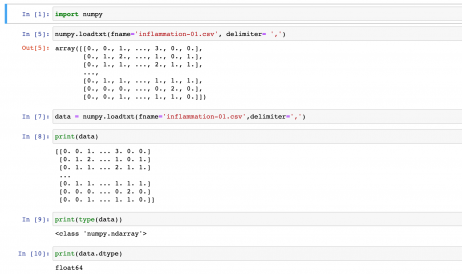 One of Dartmouth's programs that I have had the pleasure to take part in is the Women In Science Program!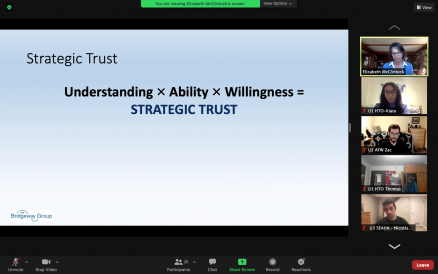 This week, two organizations, the Dartmouth Coalition for Global Health and Great Issue Scholars, hosted a global health simulation!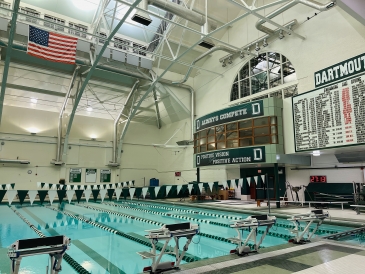 Dartmouth is home to 35 Division I varsity teams, 33 club sports, and a variety of intramurals, so I assure you that there is a place to get involved here for student-athletes of all levels.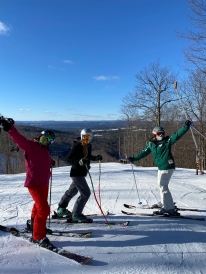 You may be wondering, how can I possibly stay entertained during the long, cold winters in Hanover? Read on to see my four favorite activities!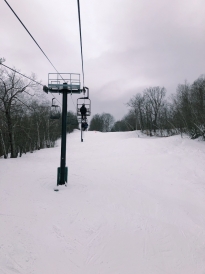 This week, I finally got the chance to head over the Dartmouth Skiway for the first time ever.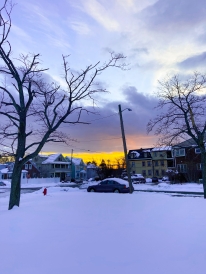 Here's an average day in my life as a remote student!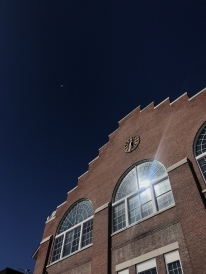 Though my mental health has hit rough patches during the past year, I have found ways to navigate it with the help of the Dartmouth community.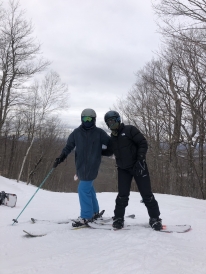 Wow. This term absolutely zoomed by despite being packed full of memorable moments: from skiing to research to fascinating classes to new interests.