You are here
« All Posts by this Blogger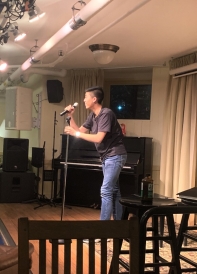 Comedy at Dartmouth
I think each of us are hiding something. Not in that malicious, secretive way, but rather little passions that we've always wanted to try. You know? Like, things in which you had more than just a fleeting interest, but for whatever reason, never had the chance to try it out. For me, that's always been comedy. If you read over my intro post, you might remember that I self-identified myself as a "stand-up nerd." That's because I grew up watching a ton of it, which inevitably brings up the question of, "What if I tried it?" And not just stand-up comedy either. I meant, "What if I just tried comedy as a whole?" Comedy as an institution has always fascinated me, and I could go on and on about it, but that's neither here nor there. What's important is how Dartmouth has allowed me to explore this. 
The best way to describe the two is that they're both just a ton of fun. Jacko's a space where I can try new things, and get genuine, honest critique on it. In an environment that is, objectively, very academically demanding, that freedom to explore and create with no judgement is just so refreshing. In fact, another of the bloggers, Jonathan Gliboff '20, is the president of it. Check his stuff out! But that's neither here nor there.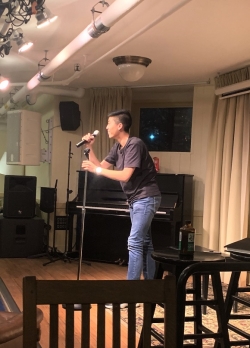 Stand-up was a ton of fun. I kinda just went up on stage and riffed for a bit. My friends came out to watch me, and they had a good time too. All this begs that inevitable question. The sketches, Jacko articles, stand-up I do. Was it funny?
No. Probably not. 
But that's not the important part. It's that I tried, and had fun doing so. Dartmouth for me has been a place to try new things that I could have never even imagined doing in high school. I'll improve over time, probably, but for the time being, I think I'll just have fun with it. 
Don't get me wrong, I've loved making my own lunch salad and hosting dinner parties with my friends during the break, but with classes starting again and the snow building, I definitely need a warm meal I can just sit down for. 

How easy is it to get a job on campus?
A:

Coming from a boarding school, I didn't get to work during the weekends. Coming into Dartmouth, I was excited at the prospect of being able to finally get into the workforce. There are many reasons why you would want to work.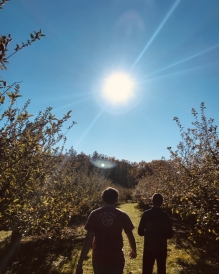 My faith is a very important part of my identity. Starting in the fall, I decided to join two Christian groups: Christian Union and Apologia, the Christian thought magazine on campus.

Long time no see, Hanover. How long has it been? Six months and three days? Not that I've been counting, of course. Oh, who am I kidding? I couldn't wait to see you again! How have you been?
The reason I tell this story is to pretty much show that Dartmouth is somewhat of a "nerd sanctuary" — a place where people can do whatever and explore whatever passion they want.

My friends and I had a board games brunch at the dining hall, with many of the games rented from Jones Media Center. It was a highlight of the term — when else can you play Cards Against Humanity with nine friends while enjoying brunch?
With the decade (and year) coming to an end, I thought I would do something fun and look back on everything that has happened this year for me at Dartmouth!
Sometimes I crave homemade Chinese food, which was part of my daily life for 18 years. Luckily, the Dartmouth Chinese Culture Society and the Office of Pluralism and Leadership Asian American Mentoring Program organized a dumpling making event!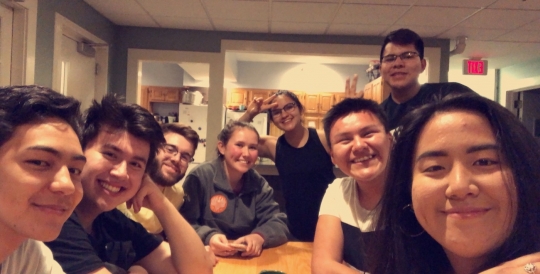 This is a post for my blog but also a letter to my future self so that I can remember the strategies I used to make my first term at Dartmouth a successful one.