You are here
« All Posts by this Blogger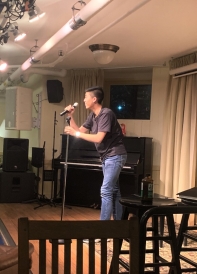 Comedy at Dartmouth
I think each of us are hiding something. Not in that malicious, secretive way, but rather little passions that we've always wanted to try. You know? Like, things in which you had more than just a fleeting interest, but for whatever reason, never had the chance to try it out. For me, that's always been comedy. If you read over my intro post, you might remember that I self-identified myself as a "stand-up nerd." That's because I grew up watching a ton of it, which inevitably brings up the question of, "What if I tried it?" And not just stand-up comedy either. I meant, "What if I just tried comedy as a whole?" Comedy as an institution has always fascinated me, and I could go on and on about it, but that's neither here nor there. What's important is how Dartmouth has allowed me to explore this. 
The best way to describe the two is that they're both just a ton of fun. Jacko's a space where I can try new things, and get genuine, honest critique on it. In an environment that is, objectively, very academically demanding, that freedom to explore and create with no judgement is just so refreshing. In fact, another of the bloggers, Jonathan Gliboff '20, is the president of it. Check his stuff out! But that's neither here nor there.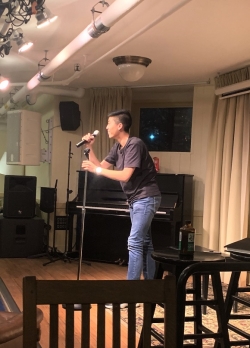 Stand-up was a ton of fun. I kinda just went up on stage and riffed for a bit. My friends came out to watch me, and they had a good time too. All this begs that inevitable question. The sketches, Jacko articles, stand-up I do. Was it funny?
No. Probably not. 
But that's not the important part. It's that I tried, and had fun doing so. Dartmouth for me has been a place to try new things that I could have never even imagined doing in high school. I'll improve over time, probably, but for the time being, I think I'll just have fun with it. 
A list of my favorite aspects of Dartmouth, spelled out.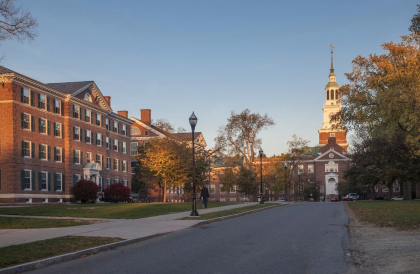 I want to utilize this blog post as a space to offer tips and advice to '26s, as they embark on their transition into their first year.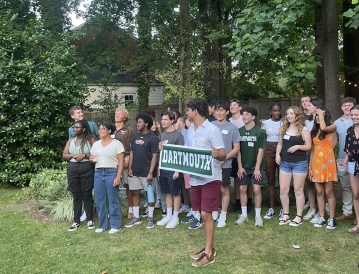 Being in DC this summer and participating in the Rockefeller Center's First Year Fellows program, I've been able to really see just how special the Dartmouth alumni network is.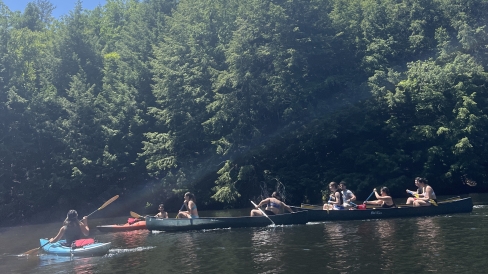 Let me tell you a little about a paddling trip I did with People of Color in the Outdoors (POCO), a DOC sub-club!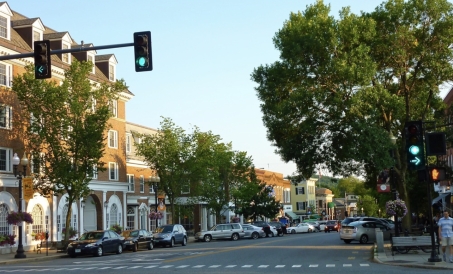 During a recent conversation with my HS friend who also goes to college in the US, we discussed what it's like experiencing culture shock especially as international students. I'd love to share the tips we developed to combat this feeling.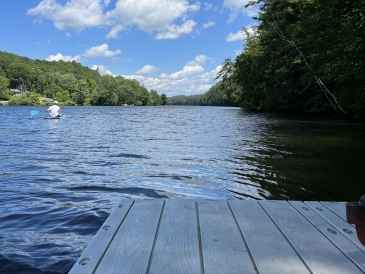 As a freshman, I decided to take my summer term on, and I wanted to elaborate on why I made that decision!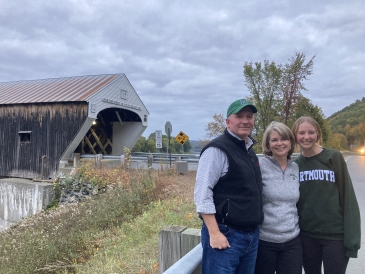 Every time I travel, I wear one article of Dartmouth gear. Yes, I have school spirit and love the Big Green, but I wear my school's green colors for a different reason.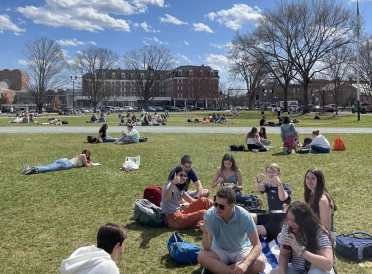 Being away from the Dartmouth's campus and some of my closest friends has given me an opportunity to reflect on the community I was able to find at Dartmouth during this past academic year.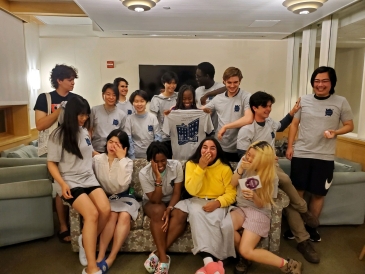 I recently finished my first year at Dartmouth. Now that I've had time to reflect, I realize just how much I've come to learn about myself in the past year. Hint: Dartmouth has a big hand in that.