You are here
« All Posts by this Blogger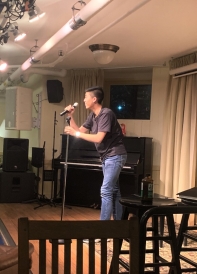 Comedy at Dartmouth
I think each of us are hiding something. Not in that malicious, secretive way, but rather little passions that we've always wanted to try. You know? Like, things in which you had more than just a fleeting interest, but for whatever reason, never had the chance to try it out. For me, that's always been comedy. If you read over my intro post, you might remember that I self-identified myself as a "stand-up nerd." That's because I grew up watching a ton of it, which inevitably brings up the question of, "What if I tried it?" And not just stand-up comedy either. I meant, "What if I just tried comedy as a whole?" Comedy as an institution has always fascinated me, and I could go on and on about it, but that's neither here nor there. What's important is how Dartmouth has allowed me to explore this. 
The best way to describe the two is that they're both just a ton of fun. Jacko's a space where I can try new things, and get genuine, honest critique on it. In an environment that is, objectively, very academically demanding, that freedom to explore and create with no judgement is just so refreshing. In fact, another of the bloggers, Jonathan Gliboff '20, is the president of it. Check his stuff out! But that's neither here nor there.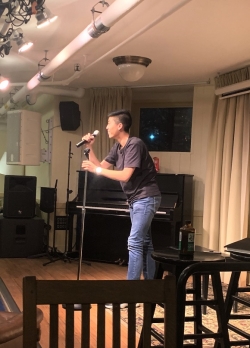 Stand-up was a ton of fun. I kinda just went up on stage and riffed for a bit. My friends came out to watch me, and they had a good time too. All this begs that inevitable question. The sketches, Jacko articles, stand-up I do. Was it funny?
No. Probably not. 
But that's not the important part. It's that I tried, and had fun doing so. Dartmouth for me has been a place to try new things that I could have never even imagined doing in high school. I'll improve over time, probably, but for the time being, I think I'll just have fun with it.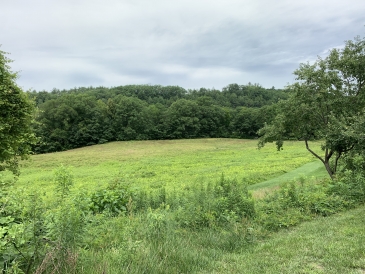 My Sophomore Trips (STRIPS) experience has reminded me of Dartmouth's unique sense of place. How many colleges have their own organic farm?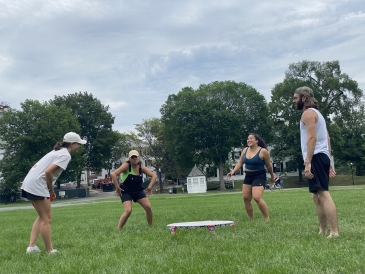 As a member of Dartmouth's Native community, just a few weeks into my sophomore summer, we've been busy revitalizing our community and making Dartmouth, once again, feel like home.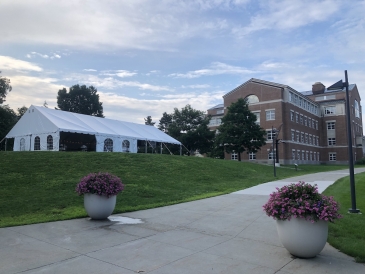 Dartmouth just resumed in-person tours for the first time since the winter of 2020! We had a fantastic opening week of welcoming visitors back to campus to explore the beautiful grounds and meet our fantastic tour guides.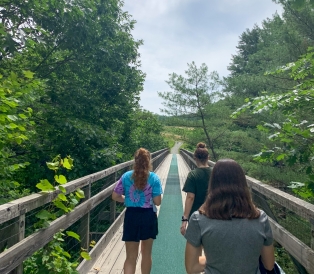 "Sophomore summer" is a short and sweet phrase, but explaining it to my friends and family back home has always been difficult. Let's break it down!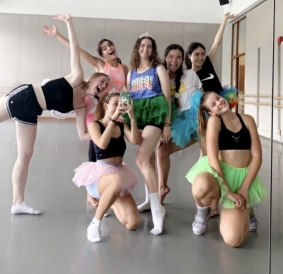 Sophomore Summer is certainly the time to try new things at Dartmouth!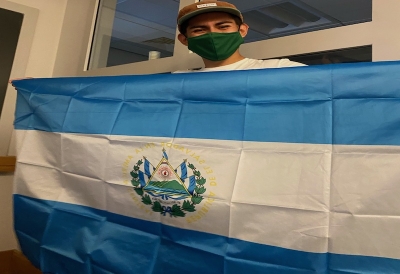 In my time at Dartmouth, I have always felt comfortable expressing my latinx identity. Here's why!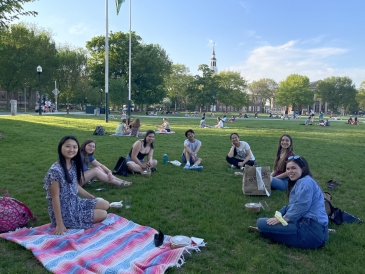 When I entered college, I was super excited to join The Dartmouth news staff, which is, fun fact, America's oldest college newspaper. Journalism is an awesome way to grow as a writer, hear stories, work on a passionate team, and report the truth!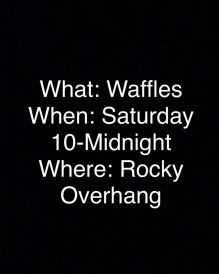 Now that campus restrictions were going back to normal, I wanted to do something I have been missing since the winter term of 2020: Waffles.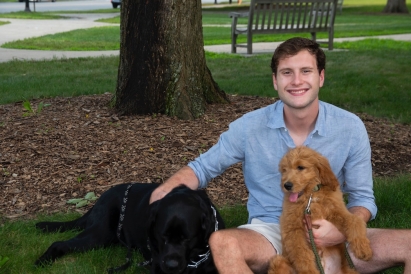 I'm back on campus for my second straight summer in Hanover, and there's been one consistent through-line over the past year—some delightful dogs.