You are here
« All Posts by this Blogger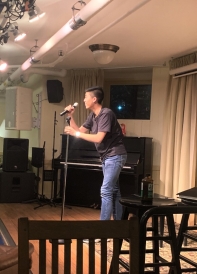 Comedy at Dartmouth
I think each of us are hiding something. Not in that malicious, secretive way, but rather little passions that we've always wanted to try. You know? Like, things in which you had more than just a fleeting interest, but for whatever reason, never had the chance to try it out. For me, that's always been comedy. If you read over my intro post, you might remember that I self-identified myself as a "stand-up nerd." That's because I grew up watching a ton of it, which inevitably brings up the question of, "What if I tried it?" And not just stand-up comedy either. I meant, "What if I just tried comedy as a whole?" Comedy as an institution has always fascinated me, and I could go on and on about it, but that's neither here nor there. What's important is how Dartmouth has allowed me to explore this. 
The best way to describe the two is that they're both just a ton of fun. Jacko's a space where I can try new things, and get genuine, honest critique on it. In an environment that is, objectively, very academically demanding, that freedom to explore and create with no judgement is just so refreshing. In fact, another of the bloggers, Jonathan Gliboff '20, is the president of it. Check his stuff out! But that's neither here nor there.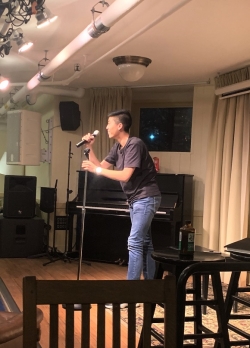 Stand-up was a ton of fun. I kinda just went up on stage and riffed for a bit. My friends came out to watch me, and they had a good time too. All this begs that inevitable question. The sketches, Jacko articles, stand-up I do. Was it funny?
No. Probably not. 
But that's not the important part. It's that I tried, and had fun doing so. Dartmouth for me has been a place to try new things that I could have never even imagined doing in high school. I'll improve over time, probably, but for the time being, I think I'll just have fun with it.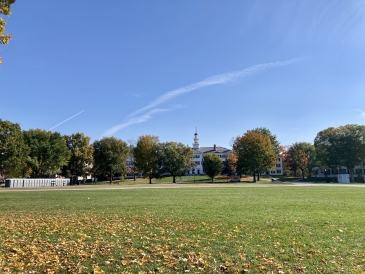 Now that my first term at Dartmouth is coming to a close, what would I write to myself 10 weeks ago when the term began?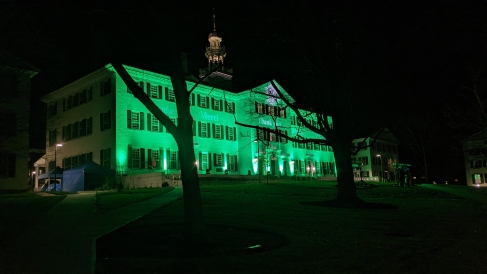 I'm 1/3 of the way done with my Dartmouth career, and I've learned a lot during this term alone. Let's do a recap of the past ten weeks!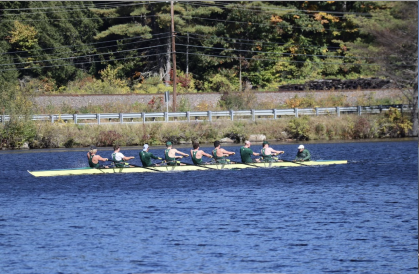 I sat down with my friend Conor to talk about being a DI athlete on the Men's Heavyweight Rowing Team.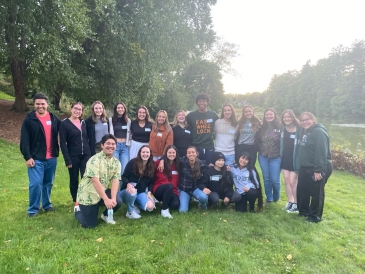 Curious about being Native-American/Indigenous at Dartmouth? Read up on my interview with three '26s Lexie, Liliana, and Keva as they share their experiences and why they chose Dartmouth.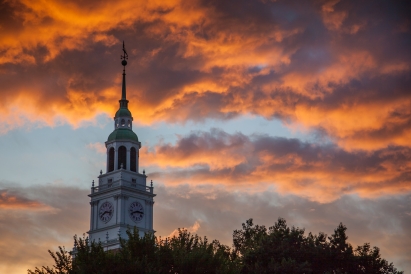 I'm almost done with my 5th term at Dartmouth; here's my reflection.

Brandon Mioduszewski
2025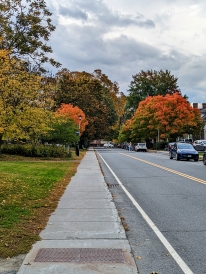 One of the coolest things about Dartmouth is the D-Plan! It is an amazing and flexible system that allows your academic life to flow seamlessly around your future plans. Here is an international student's perspective on it.

In the winter term of my junior year, I joined the Dartmouth Powerlifting club, and it has been amazing!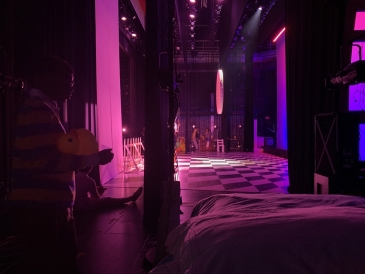 Tech week: the 7 days before opening night that every theater student dreads. Wondering how a college student manages it on top of deadlines, studying, and general adult life?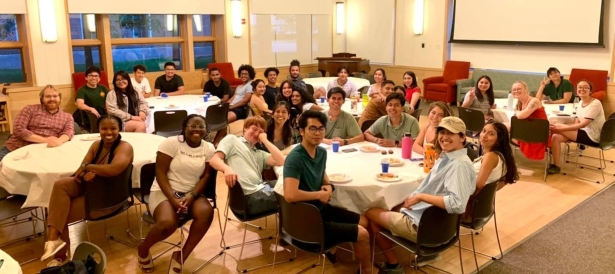 Curious about what life is like at Dartmouth for an FGLI student? Read my post!

Brandon Mioduszewski
2025