« All Posts by this Blogger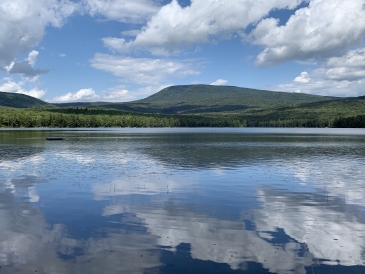 A (First-Year) Trip Down Memory Lane
In the very first post I ever wrote for People Places Pines, I talked about my experience with First-Year Trips as a freshman. First-Year Trips is an orientation program designed to help incoming students transition into Dartmouth life. As part of Trips, incoming students spend a few days in the outdoors with other incoming students (known as your trippees) doing a specific activity, which can range from hiking (which I did as a freshman!) to kayaking and even fly fishing. Incoming students are accompanied by two trip leaders, who are upperclassmen students.
The Trips program was one of my fondest memories from freshman year. It was my first introduction to both Dartmouth's community and the Upper Valley region. After Trips, I was excited to begin my new adventure as a Dartmouth student. 
In a full-circle moment, I participated in First-year Trips again as a junior this fall! This time, however, I was a trip leader rather than a trippee. Because the Trips program was such a pivotal experience during my freshman year, I wanted to become a trip leader so that I could help incoming students feel the same sense of belonging to the Dartmouth community as I did during Trips. I was assigned to co-lead a cabin camping trip. When we arrived at the cabin, I was in awe of the beautiful pond in front of us. Even though I'm already a junior at Dartmouth, it never ceases to amaze me how beautiful our campus and the surrounding area are. We played board games in the cabin throughout the day and got to know each other better (Not to brag, but my trip leader and I won at The Game of Life). After spotting some canoes outside the cabin, we decided to canoe across the pond.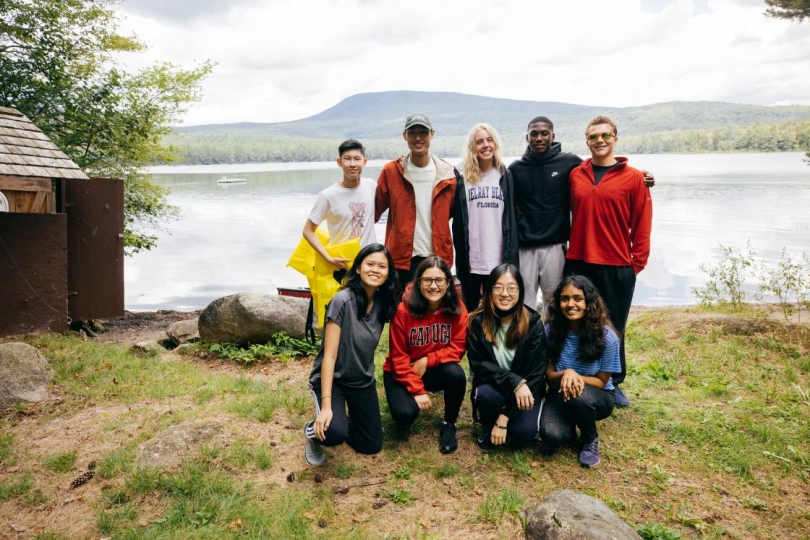 When it was time to head back to campus, I couldn't help but wish we could stay there for longer. It is still hard for me to believe that I am already a junior in college. From my first time being on Trips as a wide-eyed freshman to leading a trip myself as a junior, I feel like I have grown so much as a person. With half of my time in college already behind me, I can't wait to see what the future has in store!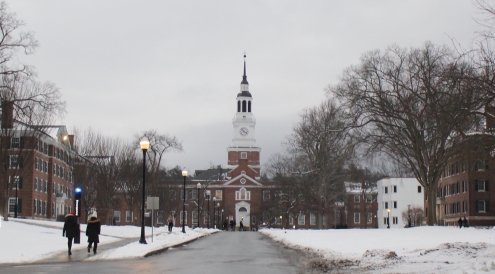 As someone coming from a warm state, the idea of cold winters was frightening as well as fascinating. After a few days on campus, I learned winter was only the latter. Read on to see a few things I've learned from my first winter!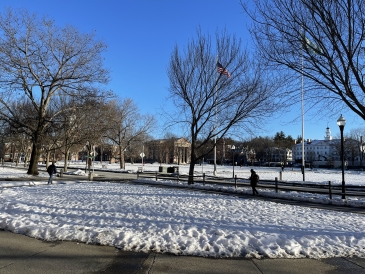 Thus far, Winter has been an ADJUSTMENT to say the least, but it's an exciting and fun one! Read on to find out more!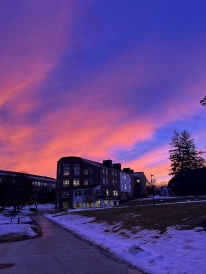 I'm excited to share with you guys what classes I'm taking this term, surviving the intense cold!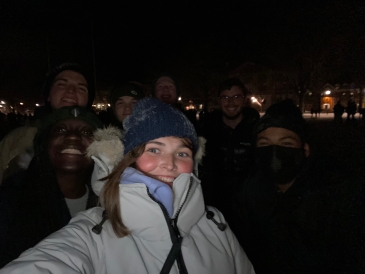 I am now settling into campus life again. And what better way to do this than attending the famous snowball fight?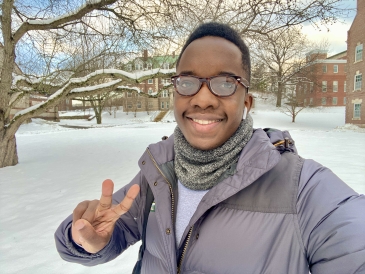 Happy New Year everyone! Welcome back to another episode of 'Adrian's adventures'. I'm your host Adrian. In this episode, I will be giving you a recap of my winter break (winterim). So sit back, and enjoy the show.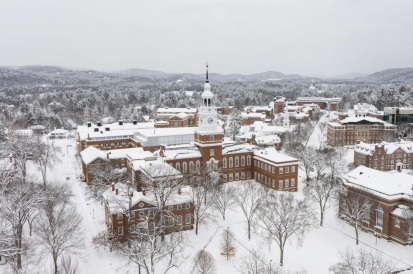 Happy New Year and welcome to winter term at Dartmouth! I've been looking forward to finally experiencing winter at Dartmouth since I applied here. I'd love to share the things I'm looking forward to the most about winter term.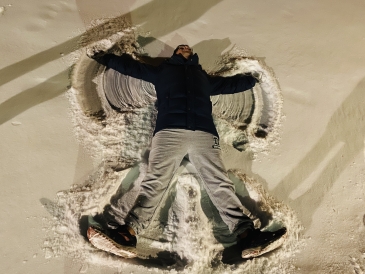 Winter is here! Here are some survival tips and ways you can embrace the season!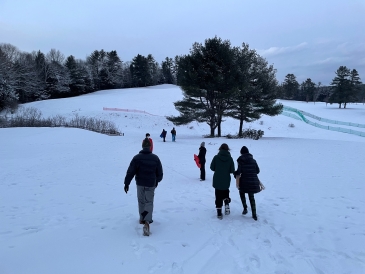 After my six weeks back in South Carolina for Winterim, it was finally time to come back to my new home, Dartmouth.

With Winterim coming to a close and classes starting back up, I recently reflected on the prominence of student jobs on campus, with tons of options ranging from tutoring to food service and from ski instructors to research assistants.