« All Posts by this Blogger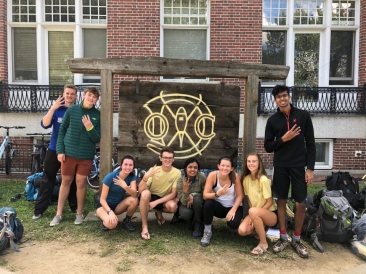 Hello Dartmouth, My Old Friend
Having lived in Texas for nearly all my life, I was excited to embark on a new adventure and explore all that Dartmouth and the Northeast had to offer. I spent the summer before coming to campus daydreaming about seeing the fall foliage and apple picking. However, towards the end of the summer, I started to feel a sense of nervousness wash over me. My idyllic Northeast dream came crashing down as soon as I realized that I was going to be over 1,000 miles away from my friends and my family. Would I like my roommate? Would I fit in on campus? Would I make friends? These questions swirled in my mind as move-in day crept closer and closer. Thankfully, all of these worries were quickly assuaged once I settled into college life. After going through first-year trips, orientation week, and the beginning of classes, I have already met so many amazing students who I am excited to spend the next four years with.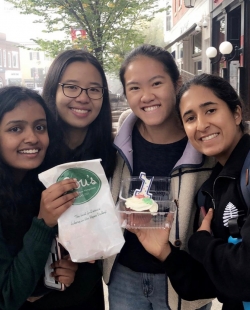 On-campus, there are many ways to meet people and make friends. I met many of my friends while eating at Foco, which is one of our main dining halls. It's so easy to connect with people over a meal and a delicious Foco cookie! Another way to meet cool people before you even start classes is through first-year trips. First-year trips is a five-day pre-orientation excursion into the outdoors where you and a group of other freshmen (or in Dartmouth lingo, your "trippees") engage in an array of different activities ranging from mountain biking to nature art and photography. Through being in the woods for five days, you'll soon grow close to those in your group and will have a set of friendly faces to see before classes start. One of the most amazing aspects of Dartmouth is the student body. Perhaps due to the small size of the campus, there is a sense of camaraderie that is present throughout the student body. Within only a couple of weeks, I have already become close to so many of my classmates. In fact, this week, my friends and I decided to plan a get-together for my friend Matt's birthday. After surprising him with a cupcake and doughnuts from Lou's, an iconic Hanover restaurant and bakery, we all had a movie night filled with laughs, inside jokes, and junk food. 
While I still miss my friends and family from back home, I have never been surer that going to Dartmouth was the right decision for me. The people on campus are so warm and welcoming — you can't help but feel like you're at your home away from home.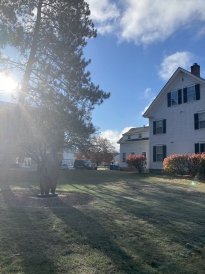 At the end of every term, without fail, Dartmouth students post memories of the past ten weeks captioned with some variation of a '20F' hashtag. Read all about 20FinalFall in this blog post!

Let's rewind back to the beginning of September...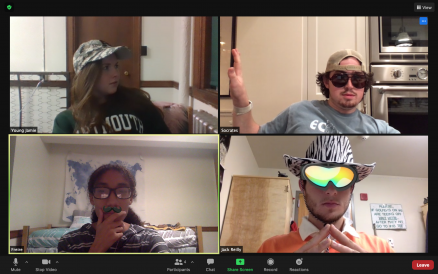 Holden Caulfield, Socrates, Paulo Freire, and Young Jamie got together via Zoom and put together a play for my writing course.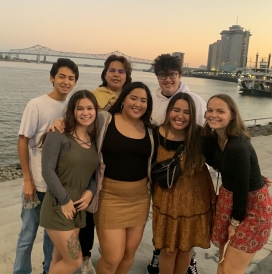 But at the end of the day, when people ask me what my favorite Dartmouth memories are, I'm always thinking about the place. Ice skating, pink sunsets, riverbanks, or canoeing? That's my highlight reel.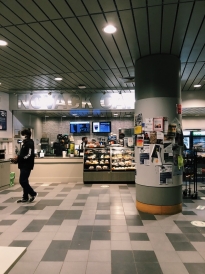 In a world where proper social distancing is so important, Novack Café has fulfilled a unique desire for current on-campus students; it's a place to study, hang out with friends, and grab a snack—all while staying COVID safe.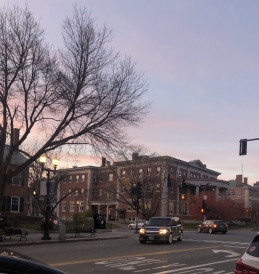 The last week of October was especially ~spooky~ as I was able to find more time than usual to enjoy my weekend with friends and the small-town-charm of Hanover.

While the student body at the College may be relatively small, students here recognize that their vote can hold a lot of weight in New Hampshire, a classic swing state.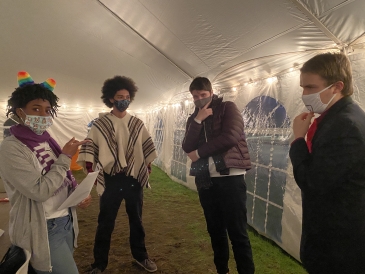 After walking around campus all day in eye-catching attire, we headed to a Murder Mystery night hosted by Phi Tau (a fraternity) in one of the tents scattered around campus.

On Friday, a few friends and I decided to take part in an event held by Collis After Dark, which organizes a lot of the student programming on-campus.