« All Posts by this Blogger
A Post-Election Reflection: Experiencing Election Day On-Campus
As of the time I am writing this blog post, former Vice President Joe Biden has been declared the winner of the United States presidential election. It took a few days (although it felt like an eternity!) for the major networks to call the race, but there at least seems to be some more certainty in the world now than there was just a few weeks ago. It's easy to forget that we are all living through a very confusing period of time—and that it's OK to not always be OK. The academic and social expectations that are placed on high school and college students alike can be overwhelming even in the best of times. And the addition of a hotly-contested presidential election can only mean one thing: more stress in students' lives.
There's no question that tensions are still running high across the country, but fortunately Election Day in Hanover went quite smoothly — and in the days since the election, I have been quite impressed with my fellow students' patience in waiting for the final results to be announced. Hanover is a unique place since its culture, economy, politics, and everything else about cannot be separated from Dartmouth. The College has a dominant presence in what would otherwise be a rural, sparsely-populated, and not-particularly-memorable New England town. 
And that brings me to my next point: despite all of the stress and uncertainty that this past election has brought to students' lives, the election also offered many reasons to be optimistic about the future. I, for one, was truly inspired by what I witnessed at 7:30 EST on November 3rd. Hundreds of people — students, faculty, and members of the general Hanover community — waiting patiently outside Leverone Field House on a cold morning. They stood six feet apart, masked, and with a few extra layers to keep warm in the below-freezing temperatures. While I had already voted early, I still wanted to pass by Leverone to see what the Election Day turnout would be. I've included some pictures below.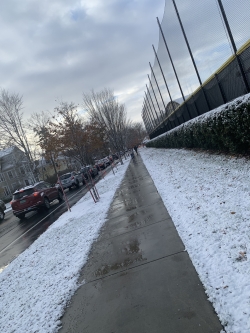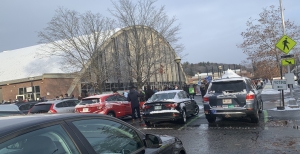 The Dartmouth, the student-run newspaper here at Dartmouth College, has done some great reporting before, during, and after the election on student engagement/participation. They have also interviewed Dartmouth faculty, who have provided much insight into political polling, the results of local and federal races, and policy implications for college students and the country more broadly. (I would encourage anyone reading this to check out their election-related work on their website!) Anyway, experiencing the electoral process on-campus has felt more like a marathon (rather than a sprint) ever since the start of the term. From voter registration drives offered by the Student Assembly and presidential debate watch parties hosted by the Rockefeller Center, the College Democrats, and others — to my own decision to vote early at Hanover Town Hall a few weeks ago, the months-long election process has really shown me that students have an important role to play in promoting civic engagement. While the student body at the College may be relatively small, students here recognize that their vote (no matter which candidate they support) can hold a lot of weight in New Hampshire, a classic swing state. 
Personally, I had to "unplug" somewhat since election night. I don't think it's mentally (or physically) healthy to watch CNN or ABC all night long as millions of votes are counted. That said, the fact that the election results did take longer than they normally would to be announced speaks to something else that is inspiring: despite the ongoing pandemic and the need to rely on absentee/mail voting to avoid Election Day crowding, more Americans have voted in this election than in any previous one! So, the fact that it took a little longer for all of the votes to be counted is a sign that the electoral process is working. While some students (myself included) were disappointed that on-campus election night watch parties ended inconclusively, we can't forget that ultimately, the process worked and voters' voices (in Hanover, New York, and everywhere else in the United States) were heard.
Going forward, I am confident that the Dartmouth community will continue to be a civically-engaged one. I don't know when the next time a well-known politician will come to campus will be, but if I'm being honest, political stump speeches don't mean as much as people actually voting. The crowds of people that I saw outside on Tuesday morning — a sight that I'd never seen before — remind me that there are many people out there who still believe in the importance of voting.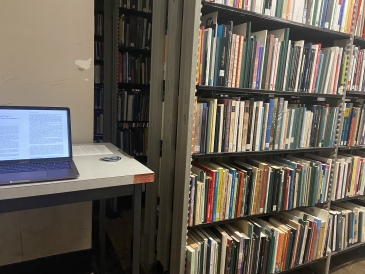 Hello there! It's me again. If you were wondering whether I am still alive after going through my first week of classes, then this is a sign to show you that I am still buzzing and kicking.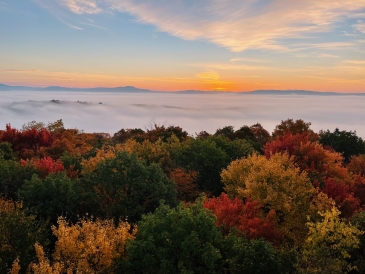 Talking about two things I did outside of my classes and extracurriculars this week: Hiking Gile mountain and the Dartmouth Zoo!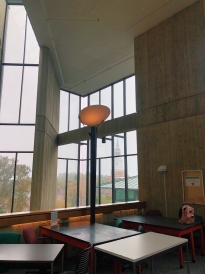 After a few weeks of adjusting to in-person classes and the general swing of college life, I thought I'd take you through a day in my life during week 5!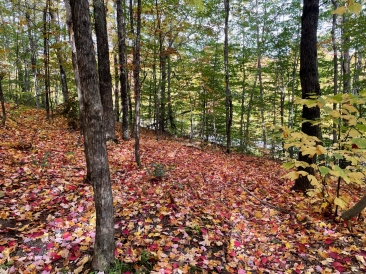 As the term is quickly coming to a close, I figure this is an excellent time to reflect by doing my own rose, bud, and thorn for this fall!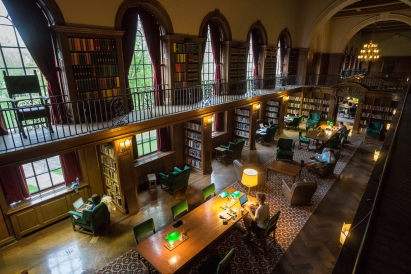 Confused about how exams at Dartmouth work? Don't be! Here's my perspective on my first midterm experience at Dartmouth.

Brandon Mioduszewski
2025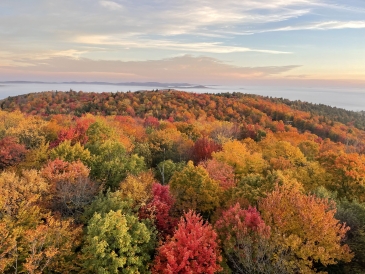 I thought I'd use this blog post to share a bit more about Dartmouth's profound sense of place my first in-person (non-Zoom) term— particularly, the people, the place, and the pines.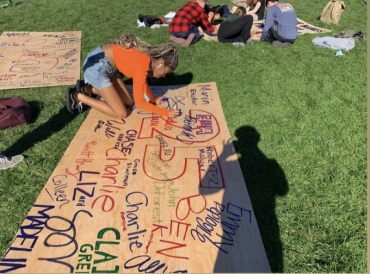 Homecoming is one of Dartmouth's most unique and longstanding traditions.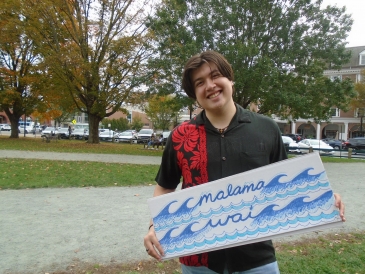 This Indigenous Peoples' Month, Native organizations at Dartmouth are spearheading events that honor and celebrate Indigeneity in all of its shapes and forms.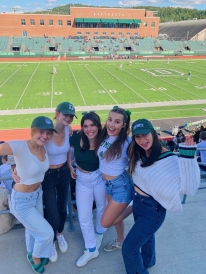 A question I've gotten a few times while I'm here is "So what do you do all day?" I figured I would walk you through the things taking up the most time in my life right now, starting with my classes!