« All Posts by this Blogger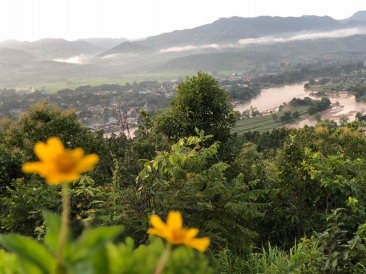 How I spent my gap year (and why YOU should take one)!
High school juniors and seniors, as college application season approaches, you probably will have a lot of things on your mind.
Scheduling dates for your standardized tests.
Asking for recommendations.
Mapping out essays.
Making a list of potential universities.
Occupied with all this, you might overlook the option of a gap year. This is where you take a year — or more, depending on what you choose to do — to pursue an interest or a curiosity before you enroll in college.
Quite daunting, isn't it?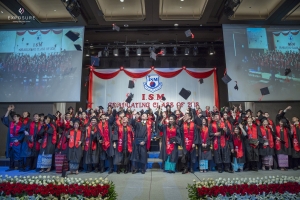 At least that was how I found it when I chose to take one after graduation. No one I knew had taken a gap year before. And especially back home in Myanmar, there was some sort of stigma around gap years. 
"It's a year wasted." 
Not if you're focusing on your mental growth and taking up an interest. 
"It's for people who're not ready for college." 
You're only 17, 18 years old; it's only natural to feel this way.
I, for one, needed to take a step back and take a good look at what I wanted to do before college. Some family health concerns also surfaced. But for once, there were no rules or restrictions from high school. No due dates, stress over examinations, all-nighters. The whole world seemed to lie in front of me, ready for my taking.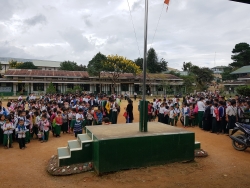 I've always been interested in global health so I started by searching up some local organizations, asking for an opportunity to volunteer or intern. I was just a high school graduate but I learned that an honest voice and enthusiasm gets you a long way! I was able to join a short-term project at Helen Keller International, an organization working to prevent blindness and malnutrition. I started volunteering at a monastic school, two cities away from the one I called home, to help students prepare for university examinations. 

Being the youngest and least-experienced on the team, I was full of jitters. This was the actual real world now! But then, I had to remind myself that I just can't expect myself to avoid making mistakes. Even if I do, I had to learn to take it with a grain of salt and get back up on my feet. This is the kind of realization that really impresses on you beyond the walls of a classroom.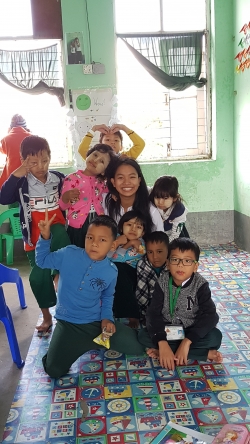 With my team — who became great mentors for me — I travelled around Myanmar to several villages and worked at schools to provide health services for students. Even as a proud Burmese, these were places which I have never heard of and people from ethnicities which I've never known. It was sincerely eye-opening. Living at the monastic school for 2 months, I was inspired by how so many youth in under-developed nations like my own have so much thirst and passion for change. 
The lessons I will take away from my gap year extend far beyond learning what 6/18 vision means or how to deal with a classroom of forty 6th graders. Meeting true professionals and working with actual people and problems, I was once again brought out of my own little bubble that I knew was "high school." I questioned who I thought I was and how I worked best outside school. Simply put, I learned to define my value, not just as a student, a health worker or a teacher, but as a human being.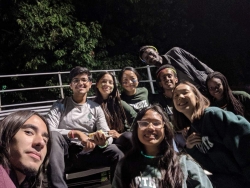 The people I have met, each with a unique story and purpose, helped me rekindle a natural intellectual curiosity which I felt like I lost in the thick of senior year. Thinking back, I would have gotten lost in college, unsatisfied at what the world had to offer and constantly asking myself: then what? After late-night projects and coffee, then what? After success stories and a degree, then what?  Now that I'm in my college dorm, typing away these letters with a much more sound understanding of who I am, I'm actually excited for the many more 'then whats' that await for me. 

_____________________________________________________________________________________________________________________________________

Thinking about taking a gap or service year before coming to Dartmouth? Click here to learn more.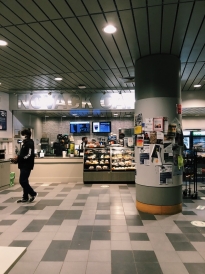 In a world where proper social distancing is so important, Novack Café has fulfilled a unique desire for current on-campus students; it's a place to study, hang out with friends, and grab a snack—all while staying COVID safe.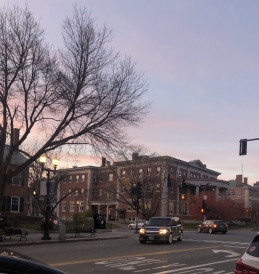 The last week of October was especially ~spooky~ as I was able to find more time than usual to enjoy my weekend with friends and the small-town-charm of Hanover.

While the student body at the College may be relatively small, students here recognize that their vote can hold a lot of weight in New Hampshire, a classic swing state.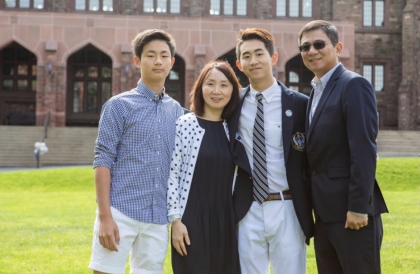 I was recently looking at some of my older posts, reliving the glory days of freshman fall, and I realized that I never actually wrote an introduction post talking about myself! But better late than never, right?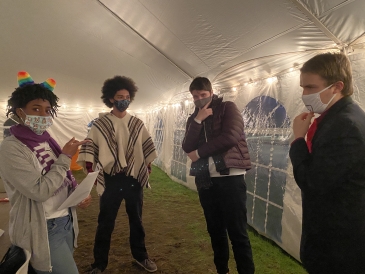 After walking around campus all day in eye-catching attire, we headed to a Murder Mystery night hosted by Phi Tau (a fraternity) in one of the tents scattered around campus.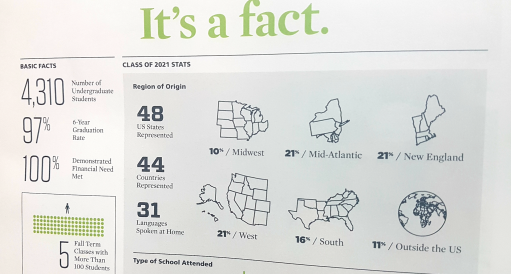 For a lot of students, myself included, cost and affordability are often the determining factors in our college search.

On Friday, a few friends and I decided to take part in an event held by Collis After Dark, which organizes a lot of the student programming on-campus.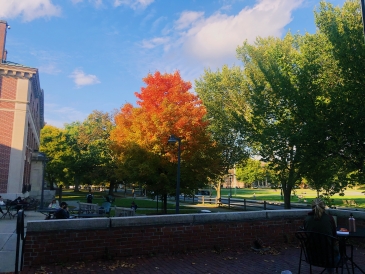 My personal visit to Dartmouth was a huge factor in my decision to apply, so in honor of Week 7, I hope this blog post can virtually illustrate some of what Dartmouth has to offer in seven images – worth 7,000 words!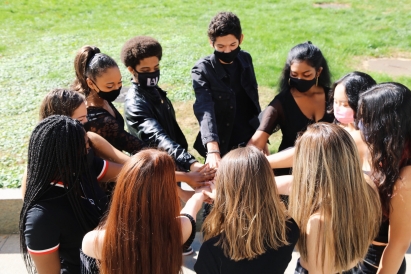 As a member of multiple performance groups on campus, I thought I'd give you a bit of background info on the opportunities here and discuss what we've been up to!