« All Posts by this Blogger
Freshmen Year: My Favorite Moments
Before I know it, it's already time to say goodbye to a somewhat unconventional freshmen year. The memories are here to stay, though. Here are some of my favorite snapshots of my freshmen year! 
Probably the highlight of my freshmen year: First-Year Trips! For many of us, First-Year Trips is our first Dartmouth experience. We spend three days in the wilderness with a small group of students and two trip leaders while participating in activities ranging from whitewater rafting to cabin cooking. My trip experience definitely was the welcoming I needed to get myself to open up to the college at its people. A lot of friendships, and a bunch of crazy memories in the forest (!), are made during these trips that will stay with you for a long, long time. From getting stung by a bee, starwatching on the roof, waiting for the mac and cheese to cook in the dark...

Homecoming: the night we officially became college freshmen after walking around the iconic bonfire. From playing around while face painting and drawing wonky "23s" on our cheeks, circling the fire while cheered on by upperclassmen and Dartmouth alumni, feeling occasionally scared of the huge flames, to waiting in line for cake and some apple cider, taking TONS of photos with people you've just started calling your friends, and chatting away on the bleachers watching the fire die down...I remember it all! 

No. 3

Travels with My Badminton Team

Dartmouth's badminton club is pretty small but I've gotten to know all of my badminton teammates so well because of it! I absolutely love the sport and really couldn't have asked for a better team. Our seniors are our reliable drivers when we travel far from Hanover for a tournament and the sophomores make sure everyone is eating and training well. Our coaches are the upperclassmen who used to be national players and I think that's so cool! Here are some of my teammates getting pumped to eat hot pot during a team dinner in Boston! 

No. 4

Memories with My Friends

I've always found that having girlfriends bring a lot of support and energy. Having found girls that I can trust and be comfortable around at Dartmouth is something that I am so grateful for. I really can't choose just one moment that we have spent together! From doing facemasks together, trying to work out lunch together amidst our conflicting schedules, to just "lazying" around on a Saturday afternoon, my friends have really played a huge role in helping me adapt to college life. Here's a little snapshot of us on a snowy January night after just having spent an hour trying to work our way out of an escape room! 

No. 5

New Year on the Big Green

New Year's 2020 hits different when I'm on campus with almost all of its students gone for the winter break. This was my first New Year's away from my family and comforts of home. Some of my friends left on campus gathered to cook a warm dinner of rice and curry and then ran to the Green to do the count down together. I remember there was no one outside except for the six of us and when the clock ticked down to the final second and we yelled out "HAPPY NEW YEAR" it was only the echo of our voices that greeted us back. It was pretty funny, actually, and we laughed about being the only ones there before taking a walk around Occom Pond to make our resolutions. Here is me with my own masterpiece, if we can call it, welcoming the new year! 

No. 6

Impromptu Sledding at the Golf Course

Of course, sledding! None of my friends had gone sledding before so it was a first for all of us. What do you get when you have four rookies standing on top of a steep snow-covered golf course with a bunch of sleds they've never even seen before? A whole lot of messy and fun, plus a few minor injuries. The feeling you get when you sled down with the chilly breeze slamming your cheeks and your beanie almost flying away is exhilarating, trust me! Even if you're not a very outdoorsy person, I think this is something you should try at least once at Dartmouth! Make sure to get some good heat-insulating gloves first and it might help to start small at a less steep slope to get some practice too! 

No. 7

Watching Dance Performances!

Alright, I am definitely not a dancer but that doesn't stop me from attending dance performances and yelling my lungs out as I cheer on! And okay, maybe attempting miserably to copy some of the moves too. There are so many dance groups on campus that have different specialties from hip hop to street casual. My friends perform as well and it's always so fun to go cheer them on with a bunch of other friends together! Dartmouth's a cappella groups are also sooo good, you do not want to miss them! 

No. 8

Treating Ourselves and Eating In

Towards the middle and end of winter term, going out into the cold seems like such a fearsome task. On some days like this, my friends and I like to chip in for a meal, order dinner from a restaurant in town, and treat ourselves while we stay indoors! Our favorites are Han Fusion, a Chinese restaurant, and Tuk Tuk, a Thai restaurant. I treasure the times when we do this because we find ourselves a quiet place and satisfy our cravings over a warm meal. These are definitely not going to stop through the rest of my time at Dartmouth.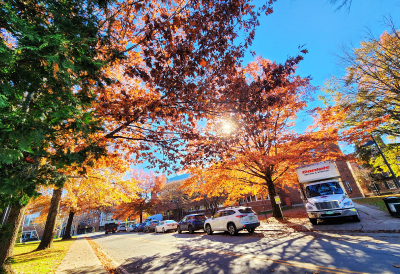 As my first fall comes to an end, I wanted to take the time to reflect on my journey during my first term at Dartmouth.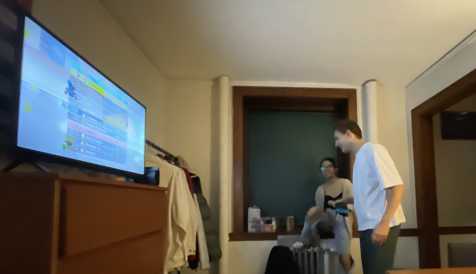 My routine has changed so much since freshman year. One thing has done all the difference: wanna know what?
Antônio Jorge Medeiros Batista Silva
2025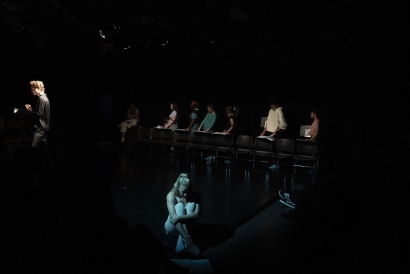 To celebrate my last blog post of the term, I'd like to take a look back at all of the exciting stuff I've let slip through the cracks!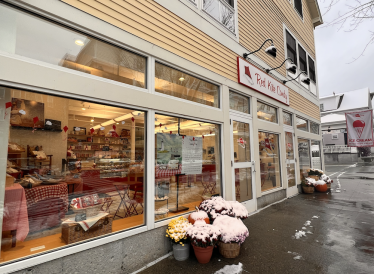 I stumbled upon a hidden gem that defies the conventional definition of a café—Red Kite Candy Store. Despite not serving coffee, Red Kite has carved its place in my "Exploring Cafés in Hanover" series for its unique charm and inviting atmosphere.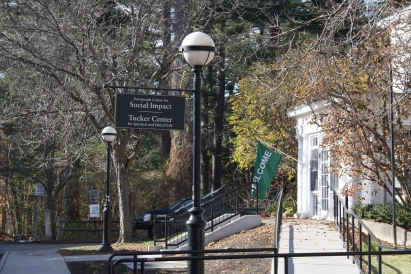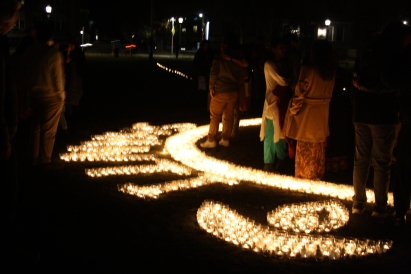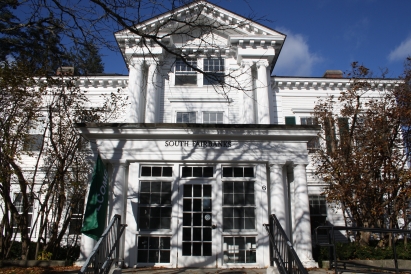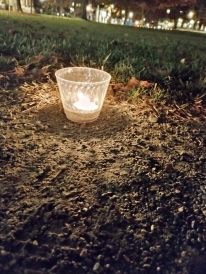 Learn about my continued experiences with interfaith dialogue at Dartmouth and how it is impacting me!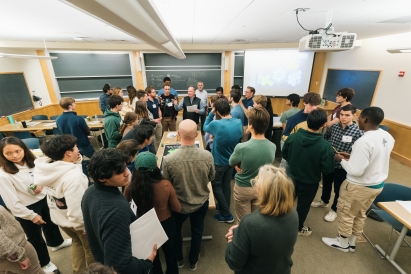 I spent a Saturday running a country with wargaming specialists from the U.S. Naval College! Read on to learn more about the Great Issues Scholars Program.

Nathan Hammerschmitt Le Gal
2027
As my freshman fall enters its final month, I reflect upon my First-Year Trip, an outdoorsy pre-orientation program to ease the freshman class into the college experience.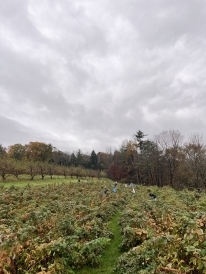 A quick recap of an exciting week in my life at Dartmouth!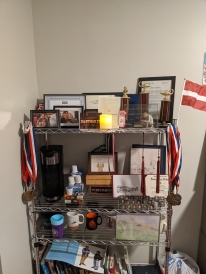 This is my second off-term of my Dartmouth career, and it's been quite unique. Let me walk you through it!