You are here
« All Posts by this Blogger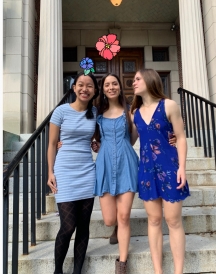 Finding the Big Green
After a 23-hour flight, 2 transits, and 2 delayed check-ins, I finally found myself (plus a recently discovered love for The Office) at Boston Logan Airport. You can imagine how glad and relieved I am as I write this blog post under the comforts of a warm blanket in my dorm which I share with two amazing roommates. For many of us, leaving family and friends for college is always tough and for international students like me, saying goodbye to home doesn't get any easier.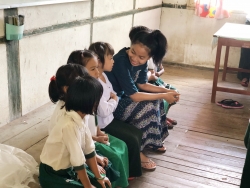 This time a year ago, I had been travelling with a health charity around Myanmar, making stops at several village schools and teaching English to children at monasteries. I'd never have imagined I'd be at the Big Green. Taking a gap year before college was not what I had planned but looking back, it has definitely been one of the better decisions I've made, and I would totally encourage anyone to do so! Not only will you be able to find yourself through whatever activity you dive into beyond the walls of school, you'll come to understand yourself better as a human being, flaws and all. And if you're like me, starting college will be all the more exciting!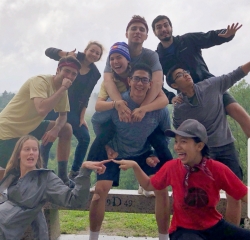 At the time of writing this post, it has only been a week into the term at Dartmouth — but when there's a will, there's most definitely a way. From DOC first-year trips and pre-orientation to a capella performances and inflatable basketball showdowns, there is always something happening at the Big Green. As a huge foodie, I've been spending time at the Organic Farm and trying out the famed Lou's donuts and Morano Gelato. Yet, as someone who grew up halfway across the world, food touring is as easy as paying a visit to FoCo, our beloved dining hall. So far, I've absolutely loved the clam chowder, three-bean chili, and the occasional sushi!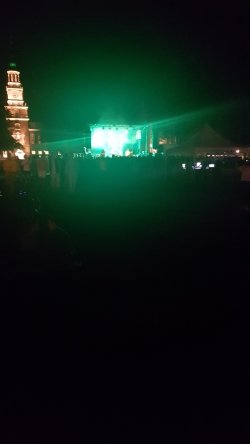 As someone who'll also bust a questionable move (I can't dance ☹️but when has this ever stopped anyone?) whenever there's music playing, I've had so much fun at Street Soul, a student-led dance group. Aside from that, I've been playing badminton, hosting movie nights with my friends, and of course, loving the opportunity to share my experience at Dartmouth with you. Feel free to join me as I start my first year exploring the many dimensions of Dartmouth; it'll be a journey of many firsts for the both of us! Geographically, it took me 29 hours to finally get to Dartmouth from Yangon, my home of 18 years. From this point on, I'm hopeful that no amount of time will be able to take away the Dartmouth experience from me.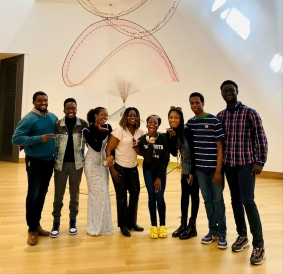 Some of you planning to attend Dartmouth as international students may be thinking, "How will I celebrate the family weekend at Dartmouth?" Isn't it something I need a family for? How will my family get to Dartmouth from the far ends of the earth?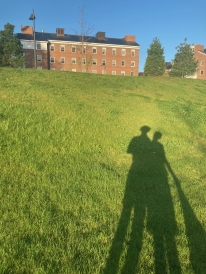 Honestly, it was hard for me to picture myself in an Ivy League. As I start to meet the incredible people who constitute the class of 2026, the idea that, in three weeks, my last term as a freshman will to an end, shocks me. 
Antônio Jorge Medeiros Batista Silva
2025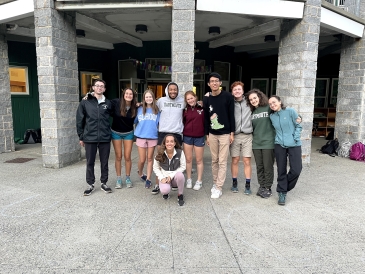 Last Saturday, instead of spending time doing work in Sanborn, spending time on the Green, or hanging out in my fraternity house, I spent most of the day out on the golf course, with a backpack full of supplies for outdoor events.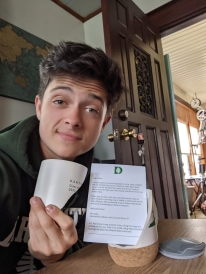 The second and final post of my "Why Dartmouth?" story. Reflecting on my decision to attend and move to Dartmouth College!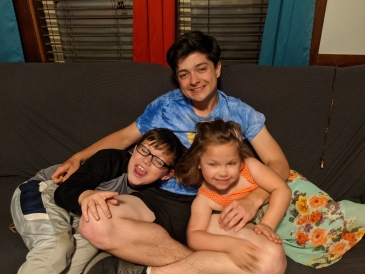 Behold the answer to the question I have been trying to find a concrete answer to for quite some time… "Why Dartmouth, Gavin?" (Part 1)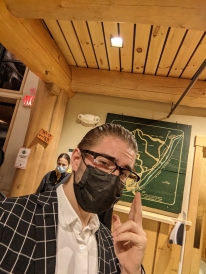 Dartmouth has a lot going on all the time – here is an insight into some of the cool events I've attended during my time here so far!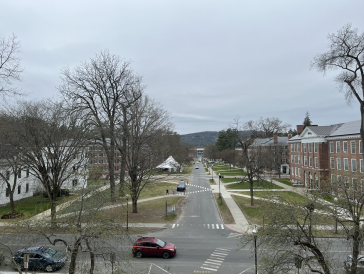 As I am reflecting on my Dartmouth experience thus far, I want to dedicate this post to Dr. Petre.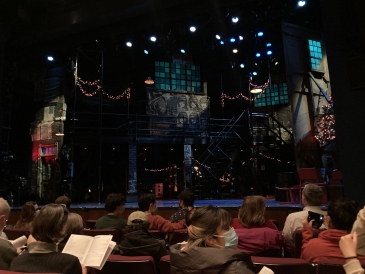 Theatre has been present in my life for s long as I can remember. So here is a shoutout to the professors who made me feel at home on the stage!
Antônio Jorge Medeiros Batista Silva
2025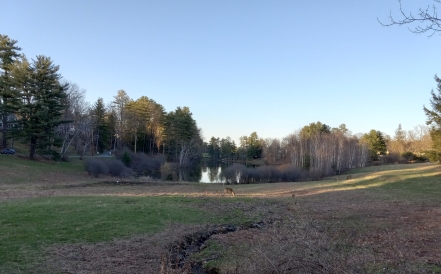 As I have been sick more than ever this year, here is what I have learned works best for me while taking care of myself physically, mentally, and emotionally.