You are here
« All Posts by this Blogger
A Week of Dinners at Dartmouth
What does a freshman student eat for dinner every day of the week at Dartmouth?
For Monday's dinner, I went to FoCo! FoCo stands for Class of 1953 Commons and is the center of all-you-can-eat food. Freshmen are automatically put on the most generous meal plan for their first quarter, which includes 4 meal swipes per day, so you will frequently find fellow friends eating at FoCo. On this particular day, I had some cornbread, a variety of salads from the salad bar, some chili, and for dessert, some yogurt with Butterfingers on top!

On Tuesday, I had catered food from a Thai restaurant in town called Tuk Tuk! The dinner was hosted by the Tucker Center and was an annual event that brings together a panel of students from various faith backgrounds to speak about their experiences and provide a platform for discussion amongst the greater Dartmouth population. We also had gelato from Morano Gelato afterwards, which was a real treat! 

Pizza galore! A lot of student clubs or lectures have food during their meetings. On this particular day, we had glorious pizza from Domino's (one of the only franchise stores in the area, one of the others being CVS). Food is definitely a great motivator to get students to go to meetings, and is a fun perk in addition to going and hearing amazing lectures from Dartmouth faculty.

Thursday, I got dinner with one of my friends at FoCo (the buffet-style food court) before dance practice. I had a little bit of everything and, again, got some yogurt with Butterfinger toppings! The rest of the plate was pretty healthy, so I don't feel too guilty about it.

On Friday, some people from my floor got together to celebrate one of our floormate's birthdays! We went to a restaurant in downtown Hanover called Molly's, and I ordered a Buddha bowl (which was amazing). We had some cake afterwards (not pictured) and watched a couple of movies. I absolutely love spending time with friends on the weekend; eating with friends makes every meal taste better.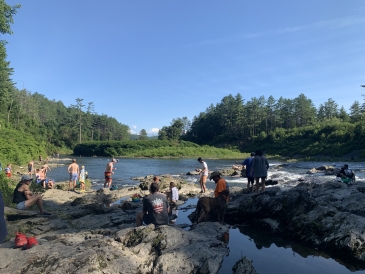 Curious to see what a week in the life looks like during sophomore summer?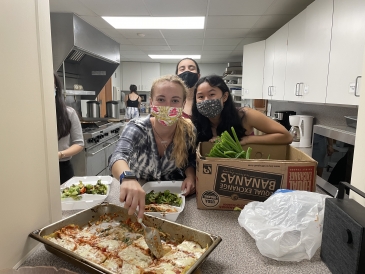 One of my favorite things about being involved in Greek life is the many ways to give back to the community.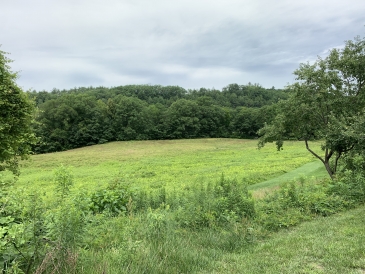 My Sophomore Trips (STRIPS) experience has reminded me of Dartmouth's unique sense of place. How many colleges have their own organic farm?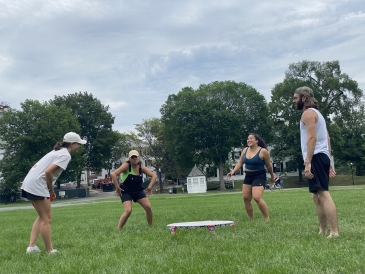 As a member of Dartmouth's Native community, just a few weeks into my sophomore summer, we've been busy revitalizing our community and making Dartmouth, once again, feel like home.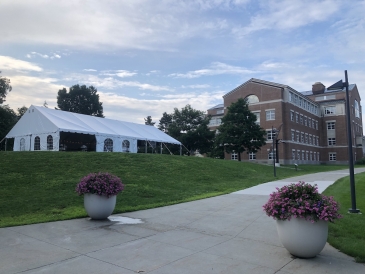 Dartmouth just resumed in-person tours for the first time since the winter of 2020! We had a fantastic opening week of welcoming visitors back to campus to explore the beautiful grounds and meet our fantastic tour guides.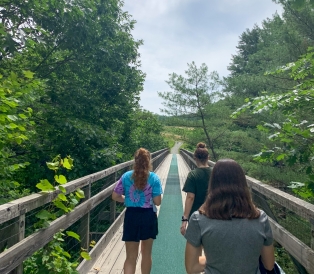 "Sophomore summer" is a short and sweet phrase, but explaining it to my friends and family back home has always been difficult. Let's break it down!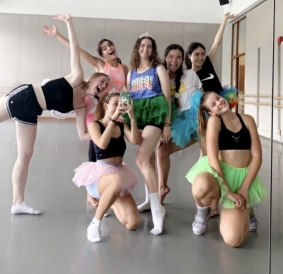 Sophomore Summer is certainly the time to try new things at Dartmouth!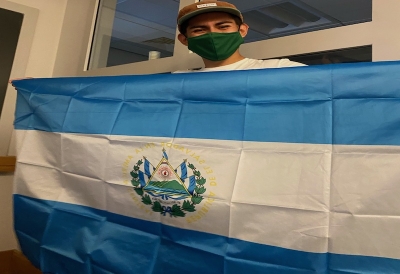 In my time at Dartmouth, I have always felt comfortable expressing my latinx identity. Here's why!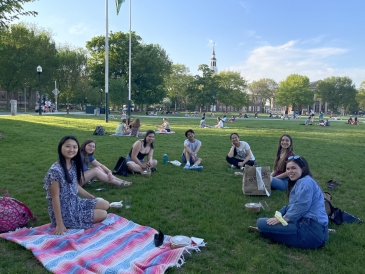 When I entered college, I was super excited to join The Dartmouth news staff, which is, fun fact, America's oldest college newspaper. Journalism is an awesome way to grow as a writer, hear stories, work on a passionate team, and report the truth!