You are here
« All Posts by this Blogger
A Week of Dinners at Dartmouth
What does a freshman student eat for dinner every day of the week at Dartmouth?
For Monday's dinner, I went to FoCo! FoCo stands for Class of 1953 Commons and is the center of all-you-can-eat food. Freshmen are automatically put on the most generous meal plan for their first quarter, which includes 4 meal swipes per day, so you will frequently find fellow friends eating at FoCo. On this particular day, I had some cornbread, a variety of salads from the salad bar, some chili, and for dessert, some yogurt with Butterfingers on top!

On Tuesday, I had catered food from a Thai restaurant in town called Tuk Tuk! The dinner was hosted by the Tucker Center and was an annual event that brings together a panel of students from various faith backgrounds to speak about their experiences and provide a platform for discussion amongst the greater Dartmouth population. We also had gelato from Morano Gelato afterwards, which was a real treat! 

Pizza galore! A lot of student clubs or lectures have food during their meetings. On this particular day, we had glorious pizza from Domino's (one of the only franchise stores in the area, one of the others being CVS). Food is definitely a great motivator to get students to go to meetings, and is a fun perk in addition to going and hearing amazing lectures from Dartmouth faculty.

Thursday, I got dinner with one of my friends at FoCo (the buffet-style food court) before dance practice. I had a little bit of everything and, again, got some yogurt with Butterfinger toppings! The rest of the plate was pretty healthy, so I don't feel too guilty about it.

On Friday, some people from my floor got together to celebrate one of our floormate's birthdays! We went to a restaurant in downtown Hanover called Molly's, and I ordered a Buddha bowl (which was amazing). We had some cake afterwards (not pictured) and watched a couple of movies. I absolutely love spending time with friends on the weekend; eating with friends makes every meal taste better.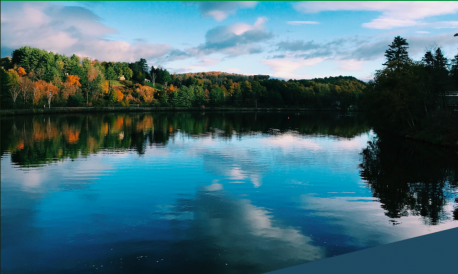 In the aftermath of George Floyd, Breonna Taylor, and Ahmaud Arbery's tragic deaths, the Heavyweight, Lightweight, and Women's crews at Dartmouth decided that it was time to act.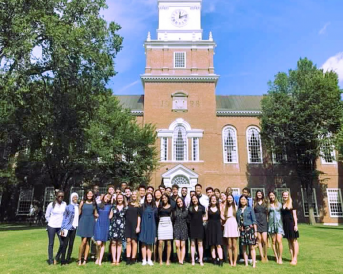 Here are 5 weird, small, and perhaps surprising things that make Dartmouth home for me.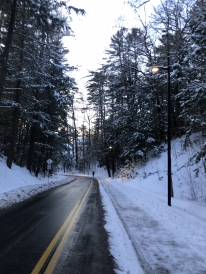 One question that prospective students tend to ask is: "What exactly is there to do in a small New Hampshire town?"

This week, I wanted to give you an example of what a day at Dartmouth (albeit long-distance Dartmouth) looks like.

I've been reflecting on the lovely past four years of my life, and I came up with this list of seven things to help you succeed and thrive at Dartmouth.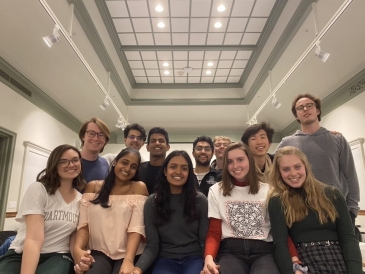 wanted to try something new and expand my horizons, so I decided to give it a shot. And I am so glad that I did!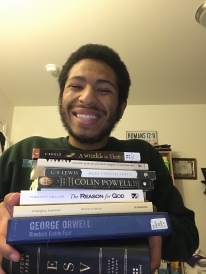 Even though I am not in Baker, that Dartmouth spirit of reading and learning is alive and well.

After talking with our new improv president for a while, we decided that we would do a Zoom show. Not only does performing allow me to share my comedy with my friends, it is just, in general, a great time!
It took a couple weeks, but then I arrived at the (rather obvious) conclusion that school shouldn't preclude my making pancakes or doing chores or watching Frozen II. Zoom does not render Dartmouth some unsympathetic entity.