You are here
Fall

On Campus

BIOL 11.07 (Major Events in the History of Life and the Human Genome) is a very unique class. We learn topics such as oxidative phosphorylation in conjunction with evolution and paleontology. In other words, where and when did ETC come from, and how can we support our hypothesis? Though not an easy class by far, every day the material I learn amazes me with the wonder of life, which is how biology should be!

Winter

On Campus

MES 7.03 (Jerusalem: Vision and Reality) was my First-Year Seminar and such an interesting class to take! We explored Jerusalem through three main viewpoints (Judaism, Christianity, and Islam). The class had a bit of religion, literature, anthropology, sociology, and even geography—all things I love to study but don't necessarily have the space for with our three-class quarters. I often found myself going to office hours just to talk with my professor about questions I had outside of the reading!

Spring

Remote Learning, At Home

COSC 10 (Problem Solving with Object-Oriented Programming) is a data structures course and the last pre-requisite for the computer science major. Though I added it as a fourth class on a whim because of COVID-19 and remote learning, it quickly became my favorite class this term because I loved the problem solving that CS has to offer. It is a difficult class but the emotional and academic rewards make it all worth it!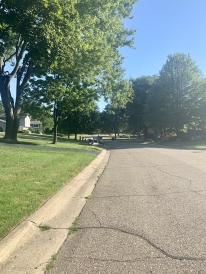 Pages