« All Posts by this Blogger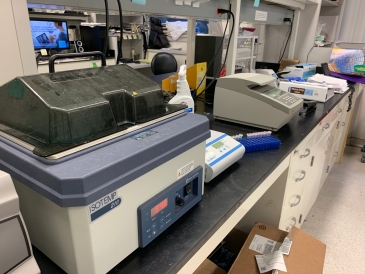 Job and Internship Hunting at Dartmouth
As a senior, my friends and I have been through our fair share of job hunting while at Dartmouth.
This can either be for our post-grad plans or even our internships. For many students, your first paid position that helps you learn directly applicable skills for your preferred career will be sometime during your first or second term off. Due to the D-Plan, your second break off from school won't be the same as everyone else.
For me, for example, I took first-year summer, junior winter, and junior summer off. 
First-year summer, I had a Dartmouth-sponsored internship through the Dartmouth Center for Social Impact (DCSI). During this time, I interned at a non-profit in San Francisco, learning about how they secured real estate to protect against gentrification. I obtained this internship by applying through the DCSI's application and going through the interview process. After the interview, they placed me with a non-profit and a Dartmouth alumna who served as my mentor during the summer! I decided to do a social impact-focused internship for my first internship because I was still trying to figure out what sort of career I wanted after college. Additionally, the support that comes with a Dartmouth-sponsored internship is great, as you know you can always email someone at the College in case you had questions or wanted to talk about something.
After my break freshman summer, I took classes for five terms in a row. Therefore, my next break was in junior year, and I actually had to take two off-terms this year. This is because, in general, Dartmouth students are required to have 12 terms of taking classes and 3 terms off.
So junior winter, I interned at a hospital system near my hometown as a clinical research assistant in dermatology. Due to COVID, many things were still shut down and so finding this experience was quite hard. I eventually secured it by cold emailing various departments at the hospital and going through the hiring process with the lab's principal investigator. I was quite lucky and this process went smoothly. I believe you too will find that the Dartmouth name helps open many doors if you are a student who needs to cold email people for opportunities, particularly in academic or other types of research.
Lastly, junior summer I had a computational math research internship in Germany! I had always wanted to study abroad but was unable to do so after COVID. As such, this internship was my own way to do international travel and get to learn about a completely new approach to academics. I found this internship by searching online on my own using keywords like "international research program." Even though this program was completely unrelated to Dartmouth, I still needed transcripts and letters of recommendation, so many of my mentors knew what I was going through while applying.
Each of these internships were instrumental in me learning more about what I wanted to do post-graduation and what sort of work I was good at. This past December, I used my past experiences and found my gap year job through a job posting that was emailed out by Dartmouth's pre-health advising office. Come July, I will be working in an orthopedics outcomes research group, running clinical trials and mathematical models for policy recommendations! I am extremely lucky that I found an opportunity that fit my academic and career interests so well; I look forward to learning more about clinical research during my gap years as I apply to medical school.
Job hunting, therefore, can look very different based on where you are in your college trajectory and what sort of career you want. Through my own experiences, I have used Dartmouth programs, cold emailing, and formal applications to secure opportunities. I was primarily interested in a combination of social impact, math research, and medicine, which meant that I had to do a lot of research to find opportunities that fit my niche set of interests. If you were to go into consulting or finance, however, much less of your application process would be independently driven since you would do "recruiting" with the rest of your class and most likely follow an extremely established schedule of applications and cases. As another example, if you wanted to go to graduate school and get a PhD, you would most likely be even more interested in research opportunities than I was, whether that be continuing research at your lab for continuity or doing summer research programs for greater exposure. 
In general, I would recommend knowing what is expected of you as an applicant in terms of application materials and timelines. In case you have any questions, always feel free to reach out to faculty, staff, or other peers. There is a wealth of knowledge here and people are always very eager to share their tips. Job hunting at Dartmouth is certainly a lot to handle on top of managing classes in a 10-week term, but it can be done and is quite rewarding when things are finalized!