« All Posts by this Blogger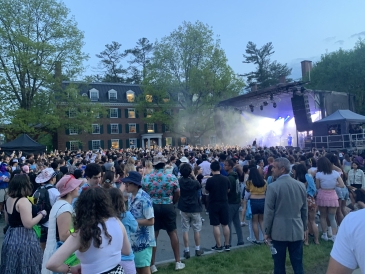 Green Key 2022!
Hello everyone!
Last week was week 8 of spring term at Dartmouth, which means only one thing: Green Key!
For the uninitiated, Green Key is a big event held during spring at Dartmouth, when the Collis Programming Board hosts a weekend-long music festival and invites artists to come to campus. In general Dartmouth lore, Green Key is one of three party weekends that happen on-campus during the school year, the other two being Homecoming in the fall and Winter Carnival in the winter. As a junior who started freshman year right before COVID, this year was my first year attending Green Key so I was very excited!
This year, Green Key kicked off with a Thursday night concert in Collis Commonground (a large gathering place in Collis Student Center) with some folk music, catered BBQ, and drinks and beer for those 21+. I liked the chance to learn about new artists especially—my friend and I got there in time to hear Chance Emerson perform and it was really fun,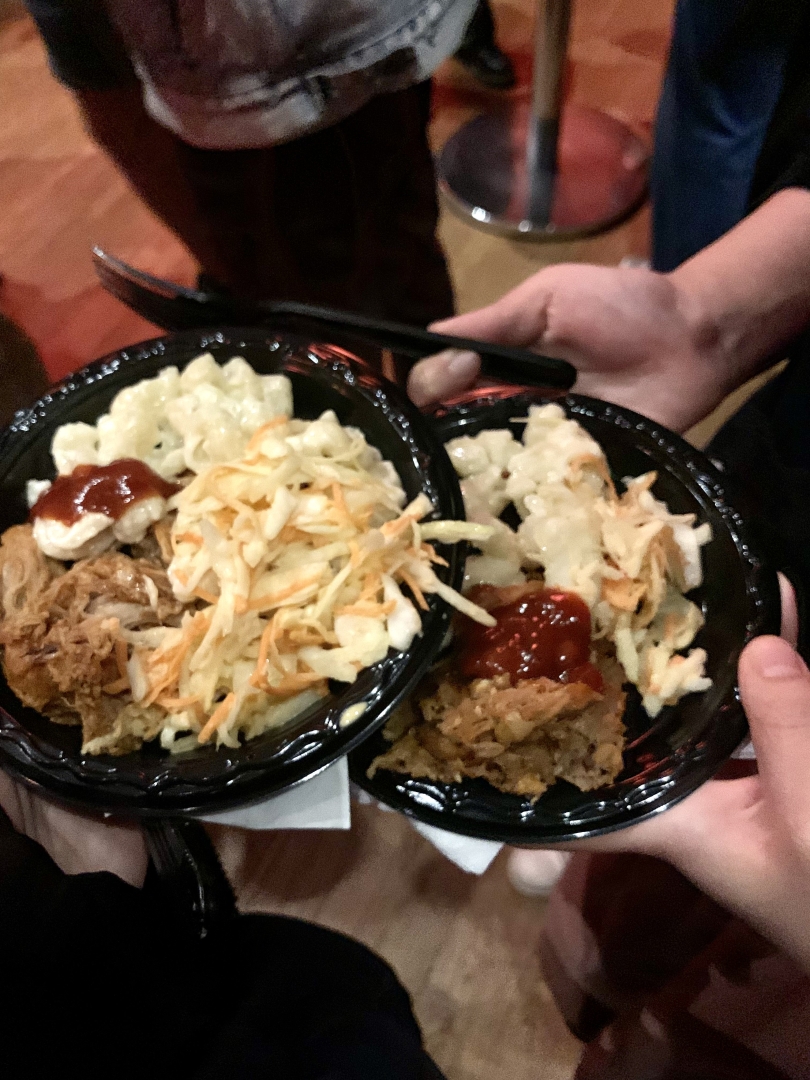 The largest, eponymous "Green Key concert" usually happens Friday night on Gold Coast Lawn (near Tuck Drive). Tickets are free for students and the event is often closed off to outsiders due to safety concerns, so you are essentially going to a concert with 4,000 of your peers! This year's concert featured Doechii, KYLE, Saint Motel, and student band Moon Unit—the student band changes every year based on who wins a Battle of the Bands competition.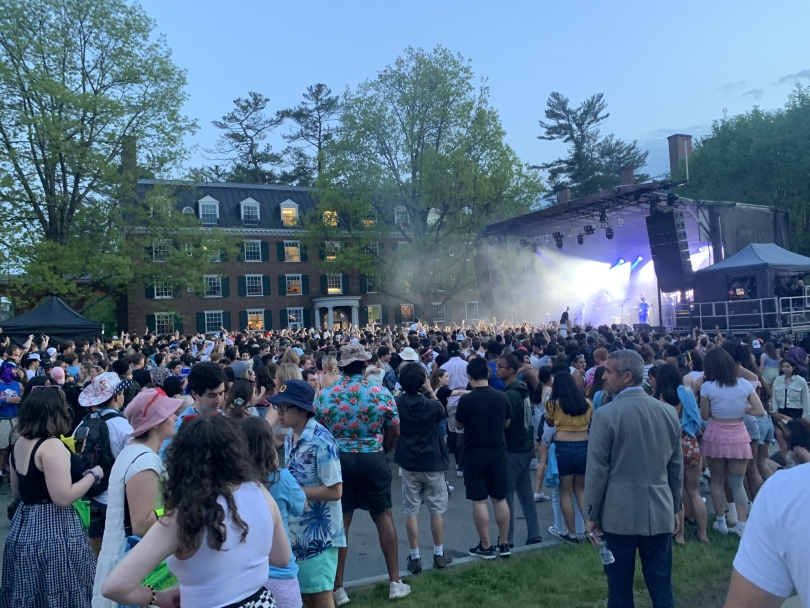 On Saturday, smaller-scale concerts take place at Collis Porch, where food is also distributed each hour. The food is from a range of places often inaccessible from campus without a car. Popular items included Panera, ice cream, and samosas. 10 minutes away from campus, Dartmouth's Organic Farm traditionally hosts an event called Brewhaha, which has music, kombucha, and beer along with local food venders. This event is co-sponsored by the Sustainability Office, so students bring their own mugs for drinks! Additionally, students also take advantage of this "party weekend" and host their own events—many Greek houses held concerts, block parties, and cook-outs over the course of Green Key and advertised them to the student body via our listservs. One of my favorite parts about the Dartmouth social scene is that almost every big event is open to campus, and Green Key weekend is a fantastic time to go out and have fun with friends. Other places around campus such as the Hop also have regular programming during the weekend. This Saturday, I worked a shift as head usher for a screening of Everything Everywhere All at Once. It was actually one of my favorite parts! Lastly, the warm weather meant that a lot of people headed down to the river to canoe, swim, or paddleboard. If you've never been a fan of rivers, I think you will enjoy at least some aspect of it after visiting the Connecticut River.
Overall, Green Key can be a super invigorating experience, especially since the weather has finally begun to improve after a long winter and people see the end of the academic term just around the corner. Just the week before, we had freak thunderstorms and stress-inducing midterms, so I felt extremely ready for a change of pace. It was really fun to see so many people out-and-about, and I definitely think that Green Key has something for just about everyone—a mix of small town charm, metropolitan concert frenzy, warm weather, and some free food on top of it all!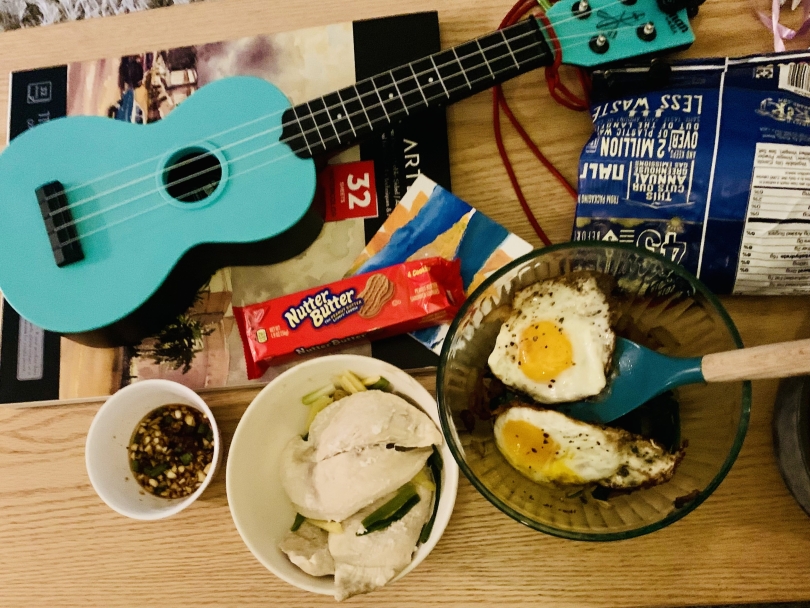 My only big complaint this year might have been around event logistics, especially for transportation and food. However, I believe these problems will be resolved for future Green Keys since most of the planning board had never really actively participated in an event like this due to COVID and it is very likely that this made it difficult to do event management.
Still, even with long lines, it was a weekend to remember. Here's to counting down the days to Green Key 2023! Next up, finals!