« All Posts by this Blogger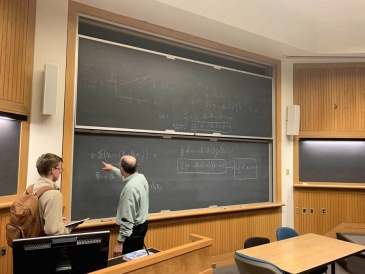 Navigating Grades at Dartmouth
Hi, everyone! I just took my first college test and handed in my first paper this past week. Both feats were incredibly nerve-wracking for me because of how much stake I've put on academics throughout my life. I spent a lot of time glaring at my paper because I felt like something was off, but couldn't figure out what, and I spent the day before my first biology quiz with mild hypertension.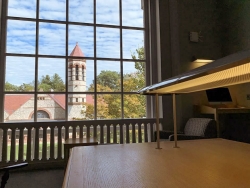 I have another biology exam next Thursday, as well as midterms after Homecoming weekend, so while this was my first foray into assessments at Dartmouth, it certainly won't be the last.
With this in mind, I've spent a little bit of time thinking about how I can approach grades and *judgment* with a more positive mindset, and have found great encouragement from the producers of said stress — my professors!
Interestingly enough, none of my professors emphasize tests or pure memorization in their teaching. We find problems in the subject together and learn about ways to address them. My classmates rarely ask "Will this be on the quiz?" during lecture, either, and our learning is always pushed by the class's collective interest in the subject. Sometimes we even ask questions outside of the scope of the course, prompting the professors to say, "Ask me again during your senior year." Whether it's in my writing, biology, or data analysis class, the information we learn has been, frankly speaking, cool. The professors' methods of teaching and engaging with me as a student have made learning the material so enjoyable and engaging for me. I find what I learn interesting and genuinely want to explore more!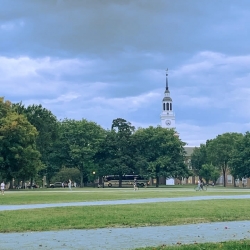 This has resulted in some unique ways that I approach academics at Dartmouth, even as a freshman just ending Week 3 of her first fall on campus. Going forward, I really want to take examinations in a stride and not spend the entire week leading up to it in mild jitters. While yes, I do still care about doing well on my work, the learning environment on campus has been helping me to look beyond grades and discover what I'm truly passionate about. The competition inherent in things such as medians, grading curves, and applications (yes, those still exist after you get into college) can be a damper on a person's natural curiosities and inclinations, but I also urge you to take a step back and remember what got you interested in the first place. Pursuing any type of education is such an opportunity, so don't waste it by making yourself miserable! For the remainder of this year, I hope that I can navigate grades at Dartmouth with a little more grace than I did this first time around, and I hope the same for you, wherever you are!
For this coming winter, I am hoping to take Distributed Systems and Fields (ENGS 23), Industrial Ecology (ENGS 171), and Modern Architecture (ARTH 47.02).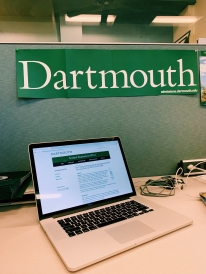 A question that we're often asked in the Admissions Office is whether it's possible to work a job while going to school here. The answer is yes! Here are some ways to learn more about employment on campus.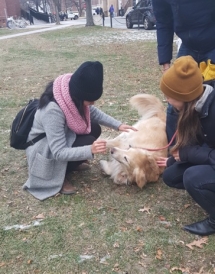 Happy 1st of December, everyone!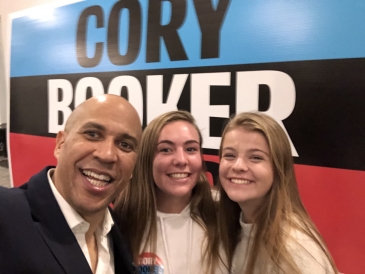 Read on to check out the classes I took this fall term!

One of the cool things about the QSS (Quantitative Social Sciences) major at Dartmouth is that they have a few special classes that change every term, "QSS30: Special Topics in QSS." The one thing in common about these classes is that they have a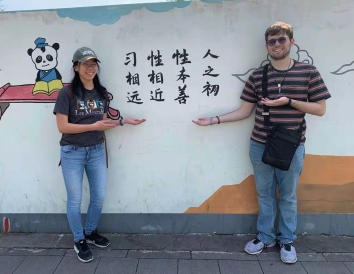 好好学习,天天向上。During my first week in Beijing, my Professor 步老师 (teacher Bu) wrote this popular Chinese saying on the board. It means that if you study well, you'll improve day by day.
Sacred Architecture of Asia is the first class that my twin brother, Jack, and I are taking together, which makes it extra fun.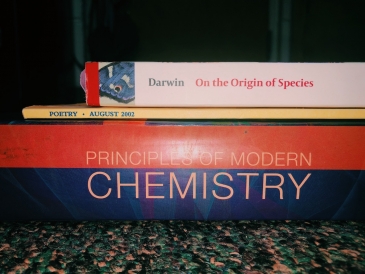 My post-college plans also played a role in my course election process, because I'm interested in going to medical school, but I want to major in something humanities related.

In this class, we've learned about the history of the United States of America, the presidency, and how religion has potentially affected both of those things.