« All Posts by this Blogger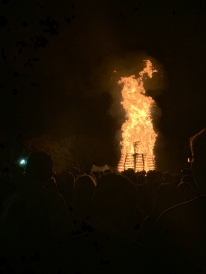 Homecoming: Traditions of Dartmouth
This past week, Dartmouth celebrated homecoming! Going into fall quarter's biggest weekend, I had no idea what to expect, especially because I had been homeschooled throughout high school and never really had the chance to attend school-wide events or even football games.
Friday night kicked off the festivities with a First-Year Sweep and parade circling around the campus. Each housing community had "Spirit Stations" with food, glow-sticks, and other fun activities as the students waited for the Sweep to pass by their dorm and pick them up.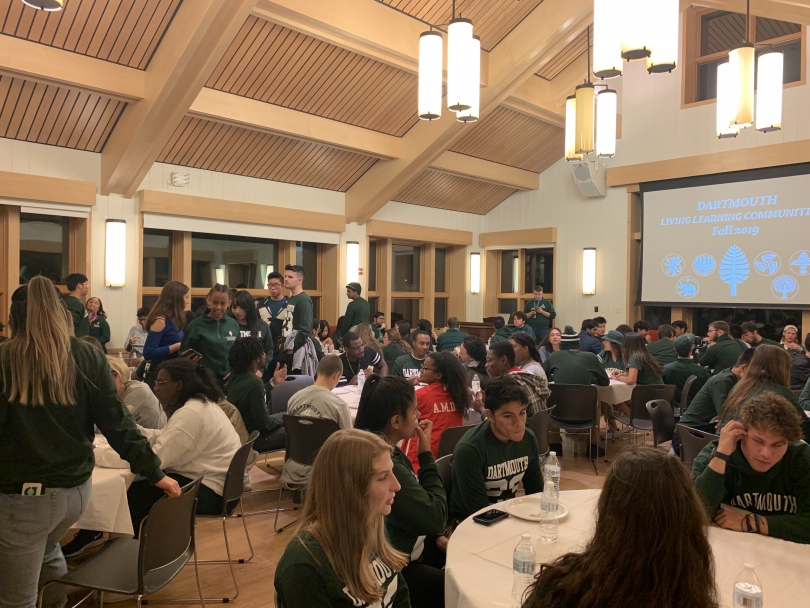 My dorm was picked up around the end of the parade, and we joined at the back of the line as 1200 freshmen made their way to the bonfire on the Green. Seeing the bonfire is unbelievably exhilarating! By the time that the parade had gotten to the Green, we had been walking in darkness for quite some time. The flames creep up over the trees as you walk and everyone starts getting louder when you get closer. When you make your lap around the fire, there are community members, upperclassmen, and even faculty and staff cheering you on. The excitement in the air is truly contagious! Buildings around the main square were lit up with green fluorescent lighting, and students clamored around Dartmouth Hall to take pictures after the bonfire was over.
Saturday morning, West House had a tailgate for the football game, and me and some of my floormates went to eat before heading over. All the little pockets of communities have been instrumental in me feeling like I have a place here on campus, so these get-togethers are some of my favorite things about Dartmouth! This football game against Yale was actually my first football game ever, so I had quite a lot of fun watching and cheering Dartmouth on. By halftime, I think I actually knew the appropriate times to cheer! The team ended up winning 42-10, which is quite the victory, if I do say so myself. Fun fact: my UGA (undergraduate advisor, like an RA at other schools) is co-captain of the cheerleading team, and it's become somewhat of a floor tradition to go to the games and take pictures of her and put them in the group chat. If there is anything I've learned by now, it's that Dartmouth students love traditions and challenges, and I'm certainly no exception.
All in all, my very first homecoming at Dartmouth was extremely fun and something that I will look forward to for the next three years! The Dartmouth community is so incredibly tight-knit, and I particularly loved seeing all the various types of people who come together to celebrate: students, alumni, staff, the Hanover community. This weekend was filled with so many wonderful memories, and I feel even closer to my friends and classmates than I did before. Go Big Green!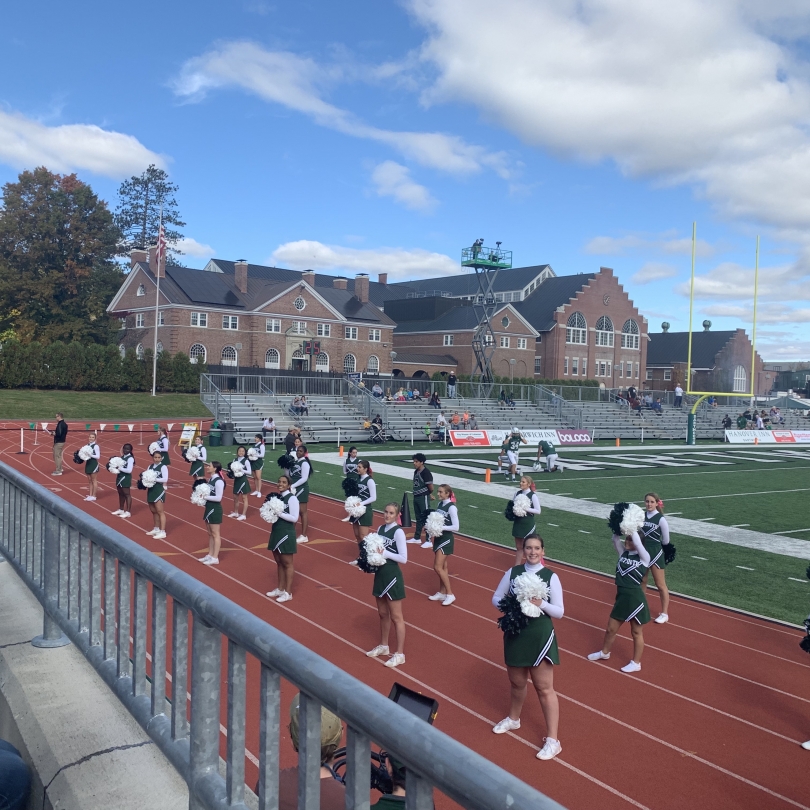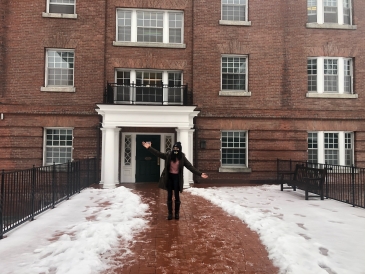 I have officially settled into my new dorm! Come take a peek at what residential life is like, and some opportunities that might come after the quarantine!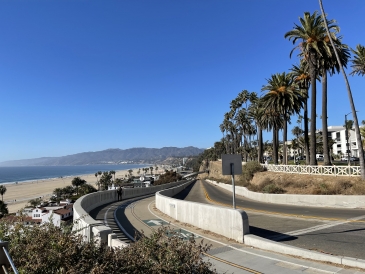 After a six week break, I'm back. My winterim was a fun mix of staying at home, binge-watching Survivor, celebrating the holidays, and enjoying the Southern Californian landscape, so I'm feeling refreshed to dive back into blogging!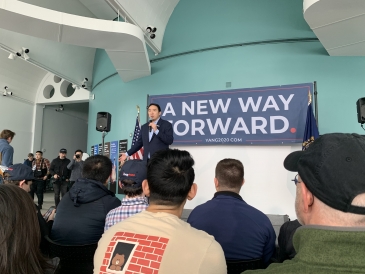 One of my favorite things to do as a Dartmouth student is going to all the various talks, lecture series, and events that the school holds throughout the year. Here's why!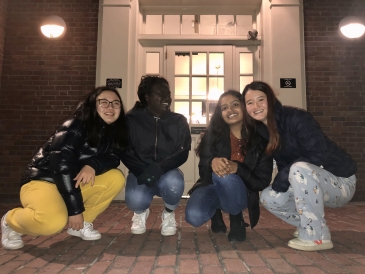 A school had to meet three criteria for me to consider it a "good fit": academics, location, and community. After researching about Dartmouth and visiting the campus, I realized that this school was not a good fit for me-- it was a perfect fit.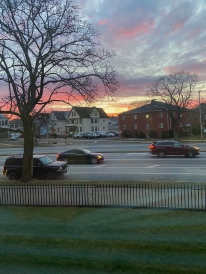 Winter quarter has begun and my life is extremely different from how it was this fall!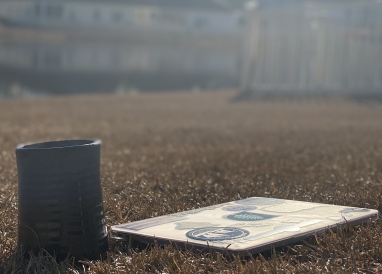 This winter, I will resume classes on campus again -- a little older, a little wiser, and yet no less excited to fall countless times while attempting to ice skate. Upper Valley winter, here I come!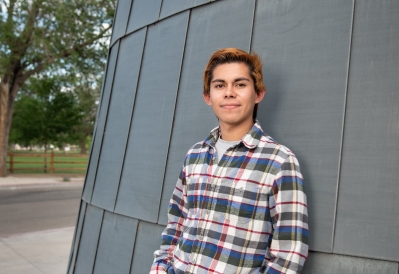 This term, I'll be returning to campus for the first time since March 2020, and I could not be more excited!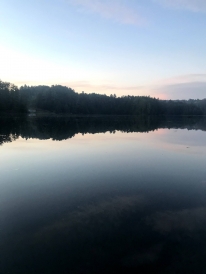 From the pandemic to the election, to online learning, every month seemed to be a new level of Jumanji. However, we have made it. And though 2020 has given me great lessons and experiences, I am looking forward to this new year and for what it holds.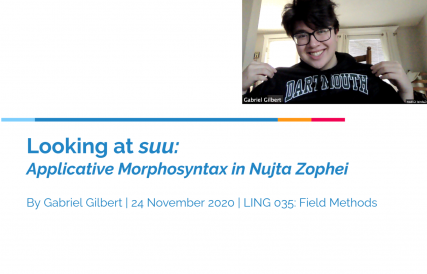 Over the course of my sophomore fall, I had the opportunity to take a linguistics field methods class. During the course, we had the one-of-a-kind opportunity to study the Zophei language from Myanmar!