« All Posts by this Blogger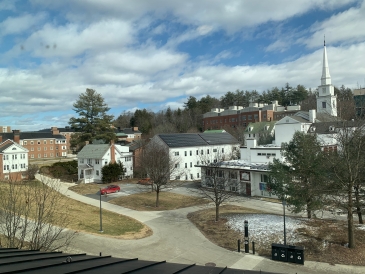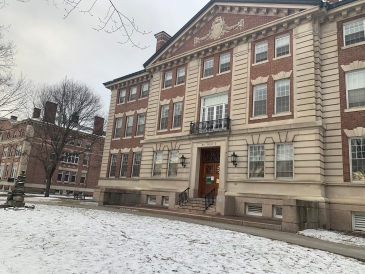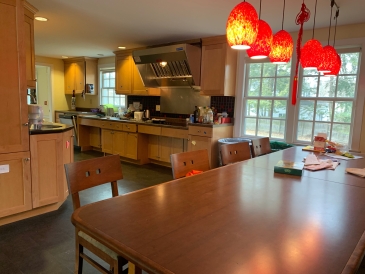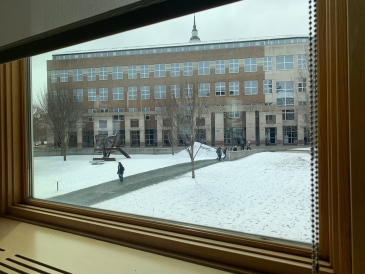 Four Pictures from my First Week of Junior Spring!
Hello friends, long time no see!
It has been awhile since I've been on-campus. Last term, the winter of 2022, I was doing an internship in clinical research off-campus. It was a great decision for me personally to be away from Hanover during the cold winter months, especially since I felt like I got a long break from school, being away from Thanksgiving all the way until the end of March.
Come spring of 2022, I was ready to get back into the swing of things! This is my junior spring, so I will only be here for ten weeks before I leave once more for my last internship during college. Funnily enough, this is actually my first term on-campus during spring since I started school right before COVID-19. I'm super excited to experience Dartmouth trademarks like Green Key and also spend more time outside.
So until June, I will be making the most of my time here and learning a lot while doing so. In case you're wondering how I reacclimated my first week back, let's look at some pictures I took, shall we? Here is also some commentary for each photo:
1. I snapped this photo from Kemeny (Dartmouth's math building) after a meeting with my professor, feeling excited and a little overwhelmed to be back!
2. This is McNutt Hall, home of Dartmouth Admissions and where the blog lives! My supervisors work here and I've often come to this building for student employee meetings or fun get-togethers, so I have fond memories of the building. If you're every visiting campus, be sure to stop here and say hello to the staff! They are fantastic for any questions you have about the College.
3. This is where I am living for the next ten weeks, the Chinese Language House! I've always made it a priority to live in a Living Learning Community because I love the smaller group and being able to live in stand-alone houses vs. the more sterile dorms. Out of all the places I've lived in, the CLH is definitely the most homey and I am so excited to be living here for the spring.
4. Even though it is the spring, we started off Monday with some snow. Thankfully, the first day of school was the coldest and it has only gotten warmer. I can appreciate snow and four seasons as much as the next person, but since school started at the end of March, I was desperately looking forward to some sunnier weather!
That's it for this week! Thanks for reading and stay tuned for more posts as I navigate courses, extracurriculars, and other shenanigans this 22S.