You are here
« All Posts by this Blogger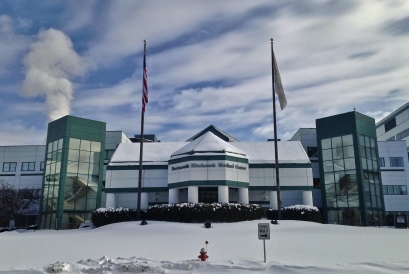 Making An Impact
Being engaged in my community is something really important to me. I feel like there are always ways we can help out and be active in our communities which is why I decided to apply for Foundations through Dartmouth's Center for Social Impact. Foundations is a program designed for first-year students to develop leadership skills while working in small groups on a nonprofit consulting project. Despite being a fairly new program, it is incredibly well-organized and has been really rewarding! 
During the middle of the fall term, we had a couple of workshops where we talked with other faculty members, learned how to think "outside of the box," and learned more about how to do research through Rauner's Library. We were also able to learn about the different ways we could be a "changemaker" in social impact and were taught that there is no "one way" to have an impact. 
During this period, we were randomly assigned into groups and spent some time getting to know each other on campus and working on fun activities such as creating a playlist of our favorite songs and interacting with social impact games. The small groups were meant to help us get to know other Foundation members; however, we were then assigned different team members during the winter term based on each of our skills and possible contribution to the team. 
Compared to previous years where in-person celebrations are held, this year the announcement of our partner was made via Zoom, and although it was different from past years, it was still very exciting to hear about our project. This year, we were tasked to work with Dartmouth's Norris Cotton Cancer Center (DNCCC) to help promote resources for populations that may want to quit using tobacco and direct them to DNCCC. 
Although we are all working with DNCCC, we were broken up into groups of 5-7 people to find as many ways to tackle our goal. Despite the different groups, it is still a very collaborative environment and there are no feelings of competition. Each week, we are given new information to research, digest, and incorporate into our activities so we can turn in "deliverables" such as important facts, new information, and infographics. All of our work will ultimately be utilized to create an end product that will be presented for our organization.
Although this opportunity has been remote compared to previous years where it has been in-person, I feel like I am still able to bond with my teammates. We do weekly meetings via Zoom and also spend time working independently. They are all incredibly bright and make this experience thousand times more enjoyable.
To any future 25s, make sure to look deeper into this program if you're interested in learning more about the Upper Valley, collaborating with students of similar interests, and passionate about social justice! We are about halfway through this project and I am so happy to be here and thankful I applied :)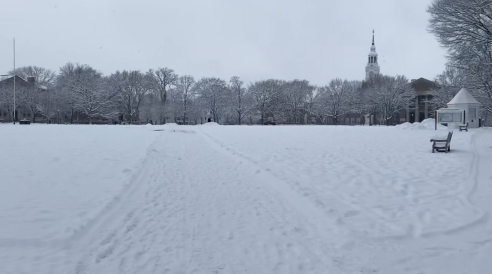 I am writing this blog post as I finish up Week 2 of my winter term!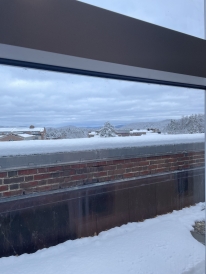 Curious about student jobs on campus? Here's my experience!

Brandon Mioduszewski
2025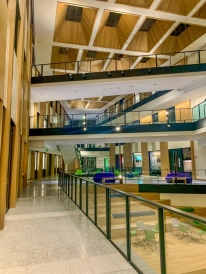 A new term comes with new study spots to explore. Let's take a look at some of my new favorite cozy study spaces that I've come to appreciate so far: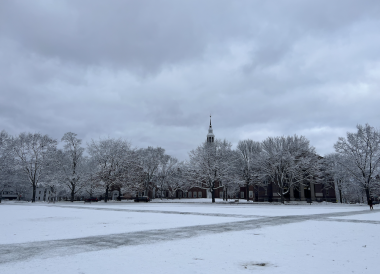 Congratulations to the newest members of the Class of 2027! Unlike our now '27s, I was still applying and interviewing for colleges this time last year. Here is how I managed my regular decision process!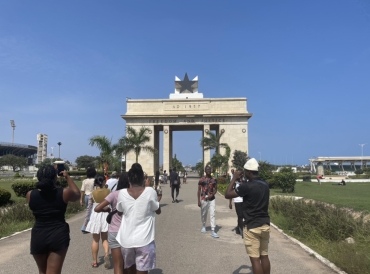 My study abroad last fall was honestly one of my most formative academic and personal experiences since I started at Dartmouth.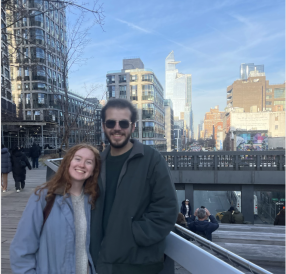 I interviewed my friend, Catherine, who went to high school in downtown Manhattan on her transition to school here at rural Dartmouth.

Before coming to college, I was afraid of not finding an academic mentor during my undergraduate studies. However, I have found that Dartmouth's community of professors to be absolutely astonishing and I could not be more grateful.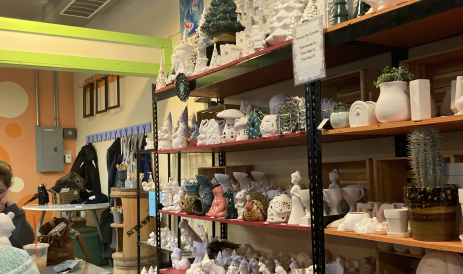 This weekend, I explored a local venue full of fun in White River Junction!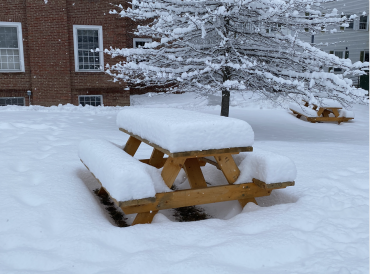 I am writing this blog post as I finish up my first week of the winter term.