« All Posts by this Blogger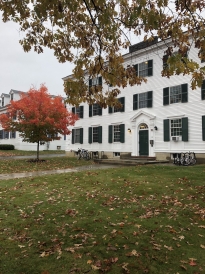 A Freshman's Reflection on Her Fall Term
Hi everyone! The term is almost ending and we are about to start choosing courses for our winter term so I thought right now would be a great time to talk about my classes. Overall, all of my classes have been really interesting and my professors have been super kind and helpful. These courses have really opened my eyes to the various topics I can learn about while at Dartmouth and how exciting learning can be. 
Writing 5: Gender and the Holocaust
Professor Deutsch, Class Size: 16       Schedule: M/W/F 8:55 AM - 10:05 AM
Favorite Class Lecture: I don't think I can pinpoint an exact favorite lecture. However, one of the most interesting topics and focus was on learning and reading about how women were treated during the Holocaust, not only by the Nazis but also by the people who were supposed to rescue them. 
Final Thoughts: Every freshman has to take a writing course; therefore, I decided to choose a topic that I wanted to learn more about. In school, there was the occasional field trip or lesson we would take to learn about the Holocaust but I never felt as if it was given the appropriate attention. This class allowed me to go more into depth and read various novels that highlighted the dehumanization efforts made against Jews.
Sociology 48: Immigration, Race, & Ethnicity
Professor Kim, Class Size: About 30       Schedule: T/H 10:20 AM - 12:10 PM
Favorite Class Lecture: One of our classes was dedicated to learning about unaccompanied minors. It was a very powerful class that left many students leaving affected and really bothered by how the current administration is handling immigration. Although the class was definitely a heavier topic, I loved how the professor handled it and motivated us to reform immigration.
Final Thoughts: I love the class, it might even be my favorite! Although I come from a community with a strong immigrant community, there is so much that I did not know about and learned along the way. The class has really led me to consider being more involved in the sociology department and motivated me to learn how I can help immigrant communities in the Upper Valley.
Environmental Studies 17: Marine Policy
Professor Webster, Class Size: About 40       Schedule: M/W/F 11:45 AM - 12:50 PM
Favorite Class Lecture: For this class, the professor will give us a reading to do that connects to a topic we are learning about in class and we do asynchronous annotations and discuss in class while the professor goes over the notes. One of my favorite classes has been on mining because of the policy reading we did. I think it reignited my passion for learning about how communities are affected due to environmental policies, or lack of.
Final Thoughts: I really enjoy how the students in the class are very eager to share their opinions and ideas on the policy readings we do independently and also discuss any films we watch. In addition, I like how there's not too much science involved in the classes. It mainly focuses on the role policies have on the environment and its communities and it has taught me how to think about the impact policies have.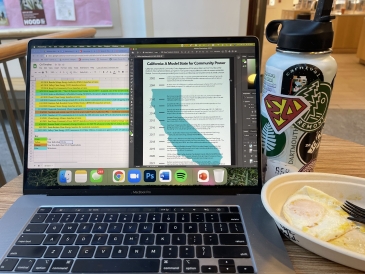 During Winterim, I have had the chance to become a Research Assistant (RA) for the first time ever with the Dartmouth Energy Justice Clinic. Come learn about my experiences so far!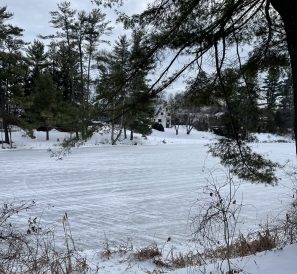 Dartmouth operates a quarter system which allows you to focus your energy on just three classes while also not getting bored of them because the term tends to fly by in just ten weeks.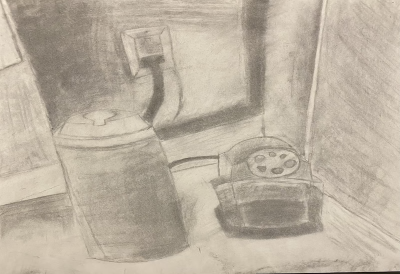 Do you love to doodle in class? Take Drawing 1!

An Ode to what once was with my former course, Physics 16 (and how to handle doubt in a class choice).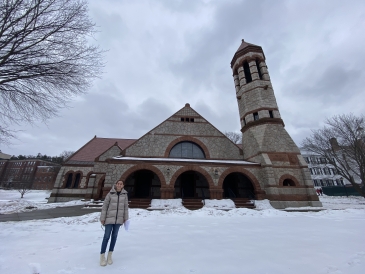 In Earth Science, we took the classroom into the field as we identified the rocks that made up different buildings on campus, as well as delving into the geological foundation of the school!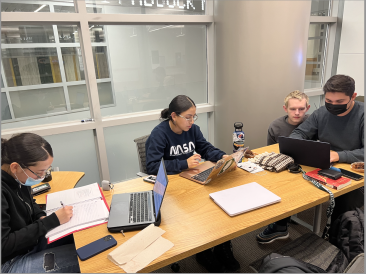 As I am reflecting on my experience with COVID-19, I want to discuss my support system on campus.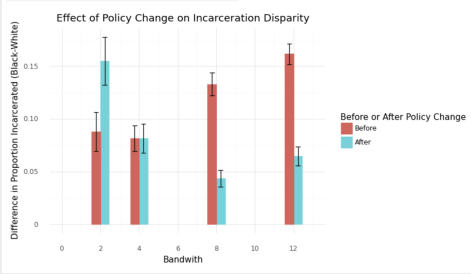 As is tradition for every term, I like to introduce the classes I'll be taking so that you can get a better idea of what courses are available at Dartmouth!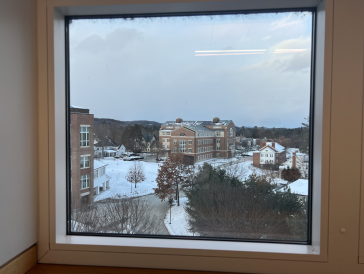 In this blog post, I will be giving you a preview of every class that I am taking and my perspective on all of them.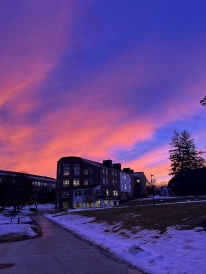 I'm excited to share with you guys what classes I'm taking this term, surviving the intense cold!