« All Posts by this Blogger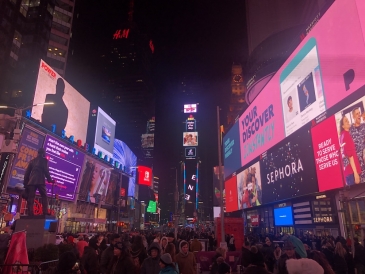 Missing the Dartmouth Wilderness in NYC
I had the opportunity to visit New York City with one of my best friends from high school over winterim. I had the pleasure of staying in his grandmother's apartment in the heart of Manhattan, and he gave me this wicked tour to see the Empire State Building, the Statue of Liberty, Times Square - the whole nine yards. I felt like such a tourist but it was such a valuable experience, largely because the finale was a showing of Hamilton...as a recovering Hamiltonian, that was an unparalleled treat and by far the best possibility for my first Broadway play. Ten out of ten.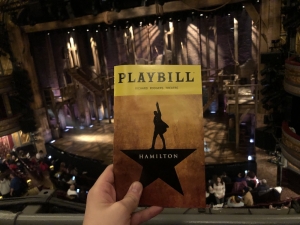 Walking Times Square late at night and seeing crowds of people, and then speedwalking to Rockefeller Center to see a giant Christmas tree before running back to Manhattan for a midnight raid at Cafe 71 (my new favorite New York City deli) made for a highlight of my break.
The city is a fun place. Many of my friends at Dartmouth are from big cities like Chicago, Los Angeles, and Miami, to name a few. Coming from Stafford, Virginia -- a largely suburban town close to the history-packed but small city of Fredericksburg -- I have lived in the middle ground between urban and rural for most of my life. Hanover is decidedly rural, and when you hear that word, like I did when I was applying, you'll probably conjure up images of cornfields and barns and forests. It's easy to think that, but just walking the city, I was amazed by how much Hanover brings to the table for being "in the middle of nowhere."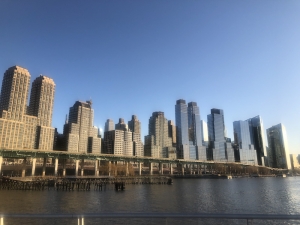 Between the restaurants downtown, the dozens of languages I've heard on campus, and classes that bring the outside world to you, I'm never left longing for city life. Just walking around New York City left me very nostalgic for my first-year trip hiking the Appalachian Trail with a hardy group of fellow first-timers, breathing in the freshest air and laughing away the feeling of our rainwater-soaked coats. What can I say? Hanover has a way of converting me at the very least to Team Wilderness, and I can't say I'd like it any differently. 
Whether you're anxiously waiting for the finale to your college admissions journey or looking at Dartmouth for the future, I want you to know that I had plenty of concerns about going to a school in an environment like Dartmouth's, and in my head I imagined Dartmouth to be leagues away from civilization. But nothing ever feels far (save for seafood, sometimes). And FoCo (the Class of 1953 Commons, Dartmouth's premier all-you-can-eat dining hall) sushi nights helps a lot with that. 
It's been a very personally productive break even though I didn't do an internship or structured job. Productivity need not be externally defined! Doing the internally fulfilling does wonders for both your mental and physical health, and in the time after you apply to college, you should find a way to go back to enjoying the little things. Before you know it, stress begone. I hope you all had a wonderful holiday season and that you're keeping warm.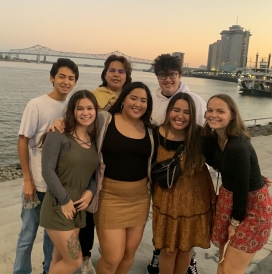 But at the end of the day, when people ask me what my favorite Dartmouth memories are, I'm always thinking about the place. Ice skating, pink sunsets, riverbanks, or canoeing? That's my highlight reel.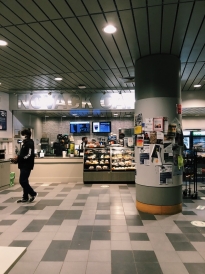 In a world where proper social distancing is so important, Novack Café has fulfilled a unique desire for current on-campus students; it's a place to study, hang out with friends, and grab a snack—all while staying COVID safe.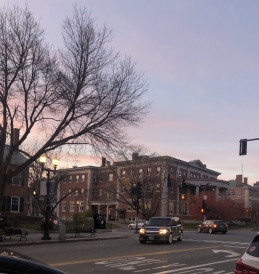 The last week of October was especially ~spooky~ as I was able to find more time than usual to enjoy my weekend with friends and the small-town-charm of Hanover.

While the student body at the College may be relatively small, students here recognize that their vote can hold a lot of weight in New Hampshire, a classic swing state.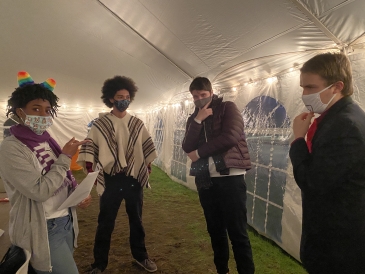 After walking around campus all day in eye-catching attire, we headed to a Murder Mystery night hosted by Phi Tau (a fraternity) in one of the tents scattered around campus.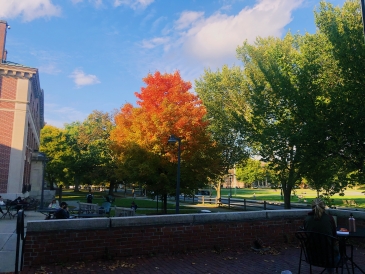 My personal visit to Dartmouth was a huge factor in my decision to apply, so in honor of Week 7, I hope this blog post can virtually illustrate some of what Dartmouth has to offer in seven images – worth 7,000 words!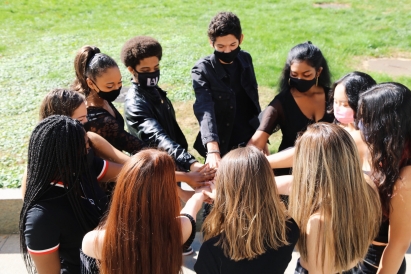 As a member of multiple performance groups on campus, I thought I'd give you a bit of background info on the opportunities here and discuss what we've been up to!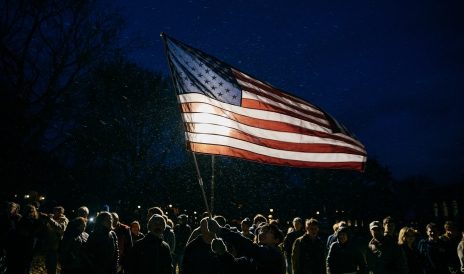 In honor of Veterans Day, I was able to interview student veteran Eugene Lovejoy '22 to hear about his experiences in the United States military and as a Dartmouth student. Read on to learn more!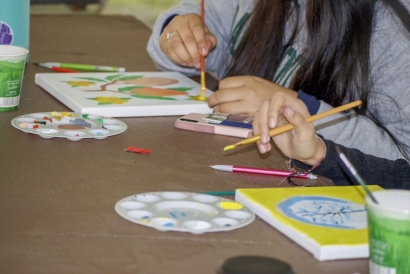 Each incoming student was assigned to one of the six houses: School House, South House, East Wheelock House, North Park House, Allen House, or the best house (West House).