« All Posts by this Blogger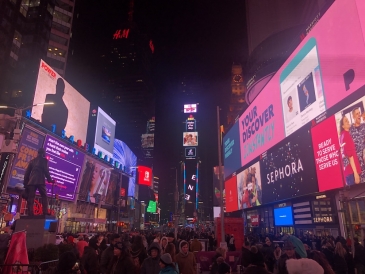 Missing the Dartmouth Wilderness in NYC
I had the opportunity to visit New York City with one of my best friends from high school over winterim. I had the pleasure of staying in his grandmother's apartment in the heart of Manhattan, and he gave me this wicked tour to see the Empire State Building, the Statue of Liberty, Times Square - the whole nine yards. I felt like such a tourist but it was such a valuable experience, largely because the finale was a showing of Hamilton...as a recovering Hamiltonian, that was an unparalleled treat and by far the best possibility for my first Broadway play. Ten out of ten.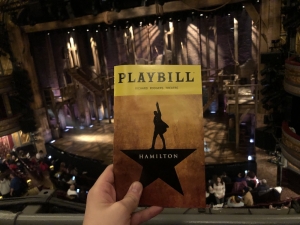 Walking Times Square late at night and seeing crowds of people, and then speedwalking to Rockefeller Center to see a giant Christmas tree before running back to Manhattan for a midnight raid at Cafe 71 (my new favorite New York City deli) made for a highlight of my break.
The city is a fun place. Many of my friends at Dartmouth are from big cities like Chicago, Los Angeles, and Miami, to name a few. Coming from Stafford, Virginia -- a largely suburban town close to the history-packed but small city of Fredericksburg -- I have lived in the middle ground between urban and rural for most of my life. Hanover is decidedly rural, and when you hear that word, like I did when I was applying, you'll probably conjure up images of cornfields and barns and forests. It's easy to think that, but just walking the city, I was amazed by how much Hanover brings to the table for being "in the middle of nowhere."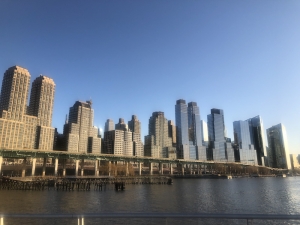 Between the restaurants downtown, the dozens of languages I've heard on campus, and classes that bring the outside world to you, I'm never left longing for city life. Just walking around New York City left me very nostalgic for my first-year trip hiking the Appalachian Trail with a hardy group of fellow first-timers, breathing in the freshest air and laughing away the feeling of our rainwater-soaked coats. What can I say? Hanover has a way of converting me at the very least to Team Wilderness, and I can't say I'd like it any differently. 
Whether you're anxiously waiting for the finale to your college admissions journey or looking at Dartmouth for the future, I want you to know that I had plenty of concerns about going to a school in an environment like Dartmouth's, and in my head I imagined Dartmouth to be leagues away from civilization. But nothing ever feels far (save for seafood, sometimes). And FoCo (the Class of 1953 Commons, Dartmouth's premier all-you-can-eat dining hall) sushi nights helps a lot with that. 
It's been a very personally productive break even though I didn't do an internship or structured job. Productivity need not be externally defined! Doing the internally fulfilling does wonders for both your mental and physical health, and in the time after you apply to college, you should find a way to go back to enjoying the little things. Before you know it, stress begone. I hope you all had a wonderful holiday season and that you're keeping warm.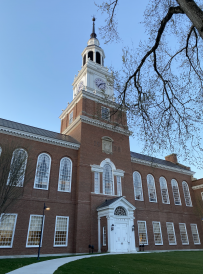 As we approach graduation day, I continue to reflect on my time at Dartmouth. I've learned a lot about myself over the course of the last four years, but here are three of the most important things I've come to realize...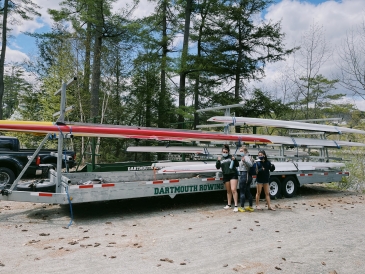 Here is a glimpse into the gorgeous outdoors that sits on and hugs Dartmouth's campus. On this fine May afternoon, my friends and I paddled down the Connecticut River for the first time now that the Ledyard Canoe Club opened services. We had a blast!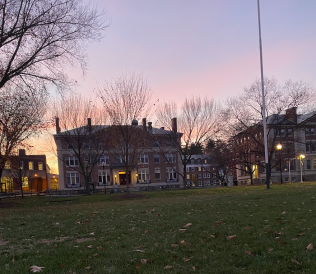 Let's talk about job offerings on campus and how to secure a position!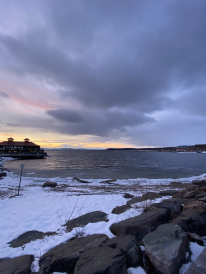 Although Dartmouth's campus can seem remote at times, there are actually lots of fun places to explore nearby! Read all about my day trip to Burlington here!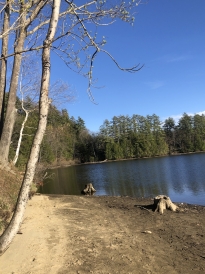 With the weather slowly turning towards spring and midterms (mostly) over, my friends and I decided to take a little trip down to the stream for some swimming.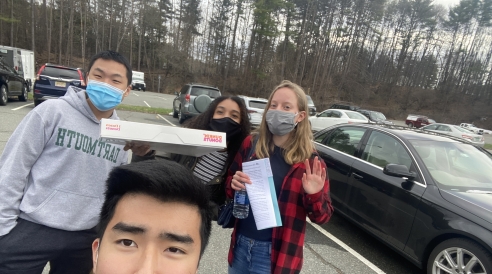 As a student trapped in the pandemic for over a year now, I can vividly see the light at the end of the tunnel as I begin my vaccination process!

Dartmouth is a very outdoorsy place. However, you don't need to be involved with any outdoor clubs to fully experience the outdoors Dartmouth and the surrounding area have to offer. Sometimes, you just need a free day and some friends!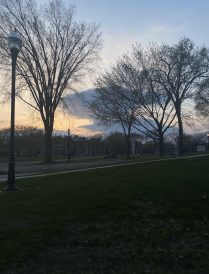 As I navigate a virtual senior spring term, I'm taking account of all of the fun ways to enjoy this term. Here's a list of three of my favorite spring activities!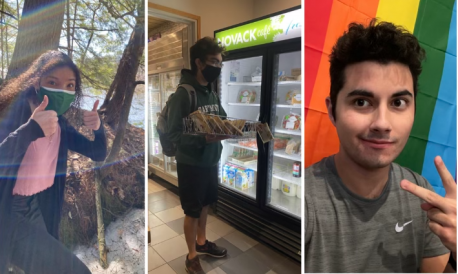 Today, I decided to walk around campus and asked my friends what their favorite aspect about Dartmouth is!