« All Posts by this Blogger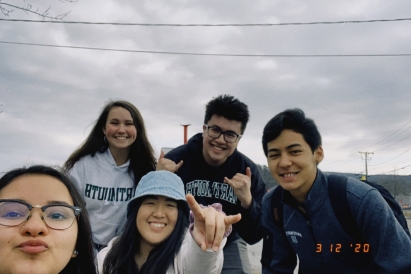 Leaving with (West) Lebanon: Loved You, 20W!
As soon as our final exams for 2020's Winter Term finished, my friends and I came to the realization that to celebrate, we should again take to the streets: we wanted to see West Lebanon in all of its glory before we had to say goodbye to our favorite college on earth.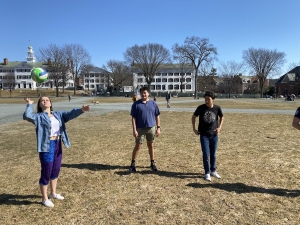 It was honestly more nostalgic than anything else. Considering recent events, my friends and I came to understand that we might not be on campus for a while, and so this would be our last little get together before saying goodbye to each other. But Winter Term has been beautiful: we had Winter Carnival, we saw ice castles, we went ice skating (twice!), sledding — we did miss skiing, but that's something to look forward to next winter — and had plenty of King Arthur Flour (KAF) drinks infused with mocha and espresso (try the chocolate milk with two shots if you're ever in town — will most definitely change your life). Winter was, without a doubt, amazing. Maybe part of that has to do with how mild it was comparatively, according to the upperclassmen I call my friends, but I am not complaining at all.
Getting off campus is extremely easy and affordable. There are multiple buses that run throughout the day that pick you up from different places on campus and go straight to places like White River Junction, West Lebanon, Lebanon, and tons of different stops in between. Last term, my friends and I made our way to West Lebanon (lovingly referred to as West Leb) to get Moe's queso and go thrifting. This time, with a different friend group, we wanted to go restaurant hopping, thrifting again, and honestly were in search of the best vibes possible to cure our rising sentimentality about leaving campus.
A few minutes after boarding, we made our way to Five Guys for milkshakes, McDonalds for snacks, and ended with a trip to a place called Yama — a Korean-Japanese cuisine place that reminded me a lot of Sushiya, the place I go sometimes for lunch that is just down the street from campus. I was so full by the end of our little excursion that the only thing to do was go back to campus and watch a movie together — what's better for digesting sushi than a 90s rom-com?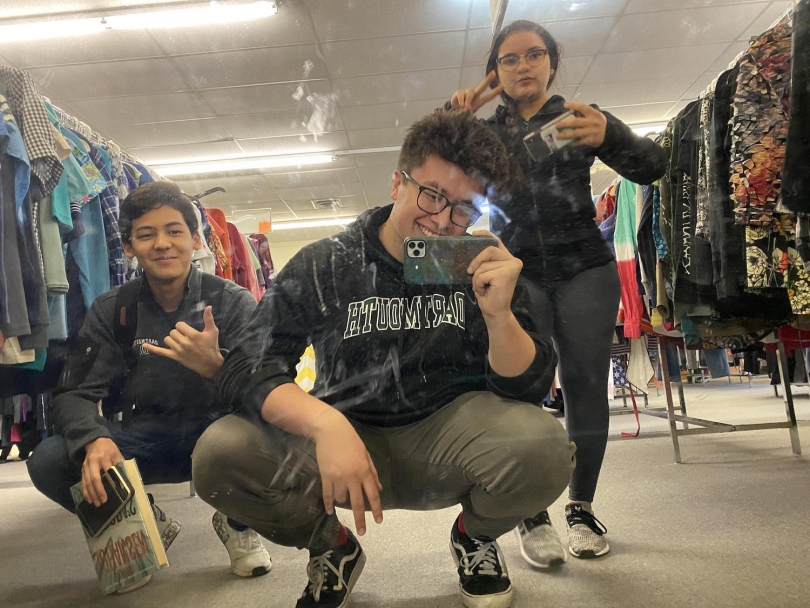 One of the best parts about your first-year at Dartmouth is how quickly you become close with the friends you make during your first few weeks, the ones you add later on, and even the ones you only start really hanging out with towards the end of a term. Something about the atmosphere here accelerates your relationships and you make best friends quicker than you can imagine. So even if I won't be seeing my wonderful fellowship of NADs (the perpetually powerful Indigenous community at Dartmouth), my fellow Questies (Questbridge ʻ23s represent!), and all of my fellow First-Generation Low-Income (FGLI) folks for a little while, you should all know that you make Dartmouth a wonderful place to be. 
I think on the other side of the screen, every time you hear someone answer "Whatʻs the best part about Dartmouth?" with "The people!" you might roll your eyes. Itʻs sort of a cliche at this point. But this cliche has a specific reason for existing, and that's that the people at this place will enrich your experience beyond the ability for any campus event, class, or burger special at The Hop (I donʻt even eat burgers but my friend Hubert swears by them…). I already know Iʻm gonna keep in contact with these people for a long, long time. 
When you come to Dartmouth, as I hope you will, the connections you make will make every midterm study session, late-night grind, and office hours visit worth it. My friends made this Winter Term perfect, and I hope that if you come here in the Fall, you find that same sense of joy, community, and home that I have come to love. Aloha until next time.