« All Posts by this Blogger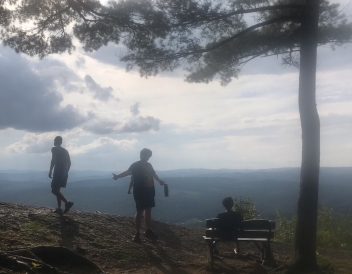 Good Hikes Make Great Vibes
Ever since I started writing these blogs as a bright-eyed First-Year two whole years ago, I constantly preached about the value of spending your days off in whatever way allows you to unwind best. As an upperclassman, I will tell you that that only rings more truly! And as an upperclassman, I've gotten extremely good at making sure those days not spent behind my laptop writing essays are absolute liberators.
If you're a Dartmouth fan, you know how hard the Dartmouth Outing Club (DOC) goes when it comes to taking advantage of the gorgeous Upper Valley that we call home. Day-hikes and hiking activities in general are plentiful, and so many of my friends are involved in something or another within the DOC when it comes to hiking. One of the ways that you can get involved in the DOC is through the DOC's many subclubs, one of which is People Of Color in the Outdoors (POCO)! Subclubs are essentially smaller clubs within the massive organization that is the DOC that allow us to narrow even more on a specific interest! For example, there's a subclub for camping and hiking (Cabin & Trail), a subclub for archery (Archery Club), a subclub for fishing and hunting (Bait & Bullet), and so many more for interests as familiar as rock-climbing or kayaking or as niche as competitive wood-chopping and axe-throwing. But hey: the outdoors is an umbrella term for a ton of activities, so it's only fitting that the DOC likewise houses a ton of different smaller units so as to provide spaces, friends, and focus for every varied passion that Dartmouth students bring to the DOC. 
As a member of Dartmouth's Native and FGLI communities, myself and many of my friends enjoy POCO specifically for how much it feels like home! One of my friends went on a few hikes with POCO and told my friend group about Wright's Mountain, a mountain just a little over half an hour from campus. A short hike with a beautiful view, we chose to cross the Connecticut River and head into Vermont for a little dayhike. The hike was relatively moderate and beyond easy considering how incredible of a view we were able to receive at the end. Just look!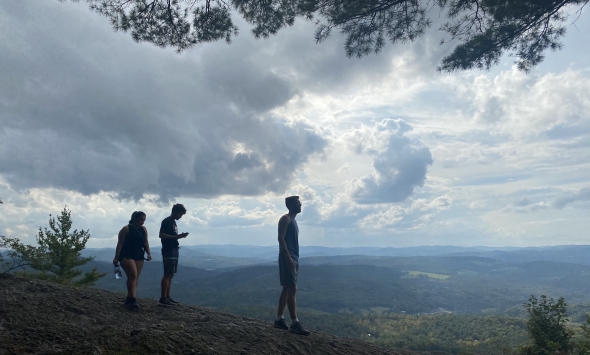 After our hike, we ate an early-ish dinner at Trailbreak, a restaurant just a few miles away from campus in White River Junction. Believe me when I say they cooked me the single biggest and best burrito I've ever had the pleasure of eating, and I did not at all expect such flavor from a town in Vermont. Hands down my new favorite restaurant in the Upper Valley, and I didn't ever think Tuk-Tuk Thai in Hanover could be dethroned! The name of the restaurant was also too fitting: we'd just finished hiking a trail, after all. It's quite possible I was too hungry and so I'm remembering the food as divine but you'll just have to agree or disagree with me after you've tried the food for yourself.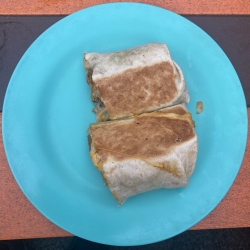 Can't wait to let you know what Dartmouth life brings me next. Y'all stay safe, stay healthy, and see you next time!