« All Posts by this Blogger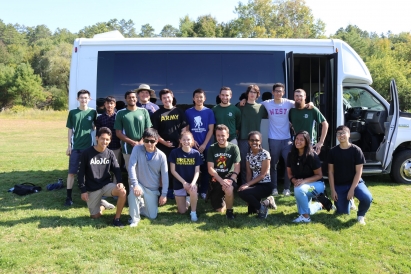 Bows and Boats: Another Day at Dartmouth
You haven't lived until you've been canoeing with your friends on an expansive New Hampshire pond during golden hour, watching the sun set over a skyline of auburn and crimson. The silence is beautiful, broken only by soft paddling as you pursue the perfect fishing spot, weaving around miniature islands and dodging slumbering trees just below the water's surface. This singular serenity is a flavor of perfection — even a place as diverse as Dartmouth would agree. 
I'm almost sad that I forgot to bring my phone.
Almost.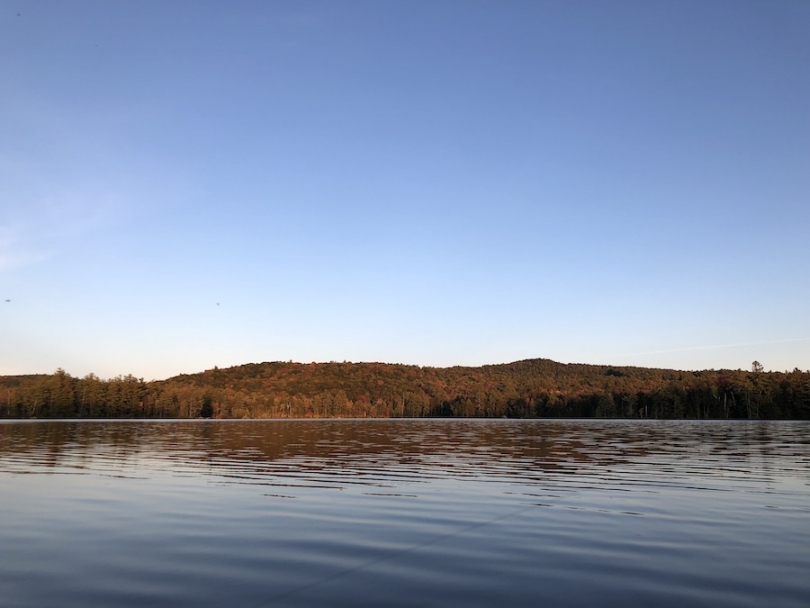 I admit, I didn't have location at the top of my list of priorities when I applied to colleges, and I definitely didn't properly weigh the geographical advantages of going to a school like Dartmouth enough. Whereas a city puts you in close proximity with people and performance, the landscape here places mountains and meadows into arm's reach; you can go out marching to the music of the Dartmouth Outing Club (oldest of its kind in the nation, by the way) that's always eager for another adventure. 
The opportunities afforded by being in Hanover are plentiful, and almost every time I emerge from FoCo I'm greeted by a charming minibus, often loaded with renegade woodsmen or aspiring adventurers waiting to be whisked off into the lush New Hampshire wilderness for a climbing trip or a chance to hike the nearby Appalachian Trail. For all Dartmouth students, these frequent excursions can be a welcome escape from weekday classes or finals, and I can see myself being even more involved as the term progresses.
My two experiences so far are based in the Bait and Bullet Club and the Archery Club. So far, I've been on one fishing trip to Grafton Pond about forty minutes east from campus as part of Bait and Bullet, and two separate practices with the Archery Club, a quick four minute drive from campus. I've met inclusive upperclassmen and thoroughly enjoyed myself multiple times already, and I'm only two weeks into the term. 
The Bait and Bullet Club is involved predominantly with fishing and hunting, but you may be surprised to know I don't fish or hunt. I didn't know how to canoe either, but that didn't stop myself and two of my friends as we hopped in and started paddling. Funnily enough, twenty seconds after I passed the pole to my friend Pete (in the back of the canoe below), he reels in a big bass — which was totally won by our collective group effort and not his years of experience. 
The Archery Club has been a fantastic way for me to maintain my favorite summer hobby. The instructors are experienced, knowledgable about the sport, and maximize our safety on the range. I've lived in a lot of suburban places where finding room to shoot can be very difficult, but that problem is nonexistent here.
It's a beautiful thing to be able to hop on a bus and shoot targets for a couple hours between an essay writing session, or to go on an impromptu canoe fishing trip with my friends (even if I still can't cast a good line). I'm already planning my next time on the water, and so dear reader, rest assured: I'll be back.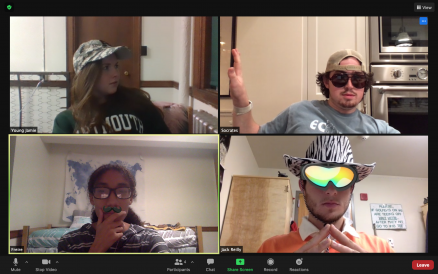 Holden Caulfield, Socrates, Paulo Freire, and Young Jamie got together via Zoom and put together a play for my writing course.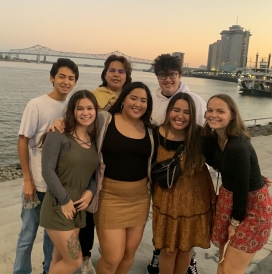 But at the end of the day, when people ask me what my favorite Dartmouth memories are, I'm always thinking about the place. Ice skating, pink sunsets, riverbanks, or canoeing? That's my highlight reel.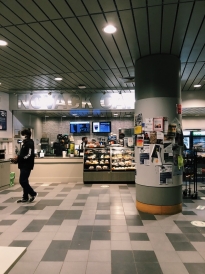 In a world where proper social distancing is so important, Novack Café has fulfilled a unique desire for current on-campus students; it's a place to study, hang out with friends, and grab a snack—all while staying COVID safe.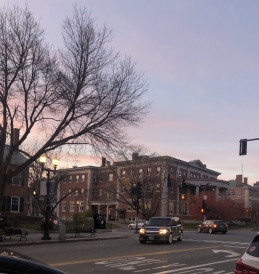 The last week of October was especially ~spooky~ as I was able to find more time than usual to enjoy my weekend with friends and the small-town-charm of Hanover.

While the student body at the College may be relatively small, students here recognize that their vote can hold a lot of weight in New Hampshire, a classic swing state.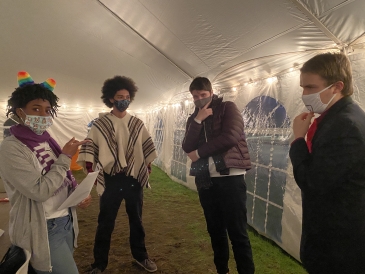 After walking around campus all day in eye-catching attire, we headed to a Murder Mystery night hosted by Phi Tau (a fraternity) in one of the tents scattered around campus.

On Friday, a few friends and I decided to take part in an event held by Collis After Dark, which organizes a lot of the student programming on-campus.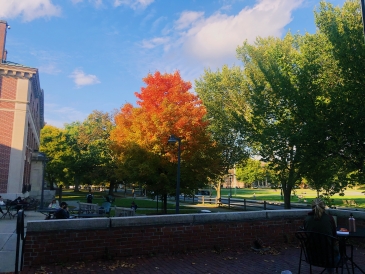 My personal visit to Dartmouth was a huge factor in my decision to apply, so in honor of Week 7, I hope this blog post can virtually illustrate some of what Dartmouth has to offer in seven images – worth 7,000 words!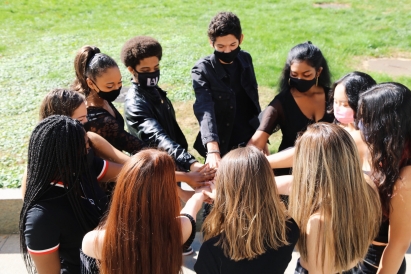 As a member of multiple performance groups on campus, I thought I'd give you a bit of background info on the opportunities here and discuss what we've been up to!