« All Posts by this Blogger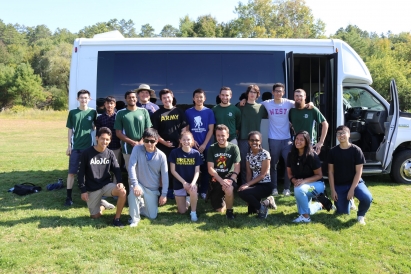 Bows and Boats: Another Day at Dartmouth
You haven't lived until you've been canoeing with your friends on an expansive New Hampshire pond during golden hour, watching the sun set over a skyline of auburn and crimson. The silence is beautiful, broken only by soft paddling as you pursue the perfect fishing spot, weaving around miniature islands and dodging slumbering trees just below the water's surface. This singular serenity is a flavor of perfection — even a place as diverse as Dartmouth would agree. 
I'm almost sad that I forgot to bring my phone.
Almost.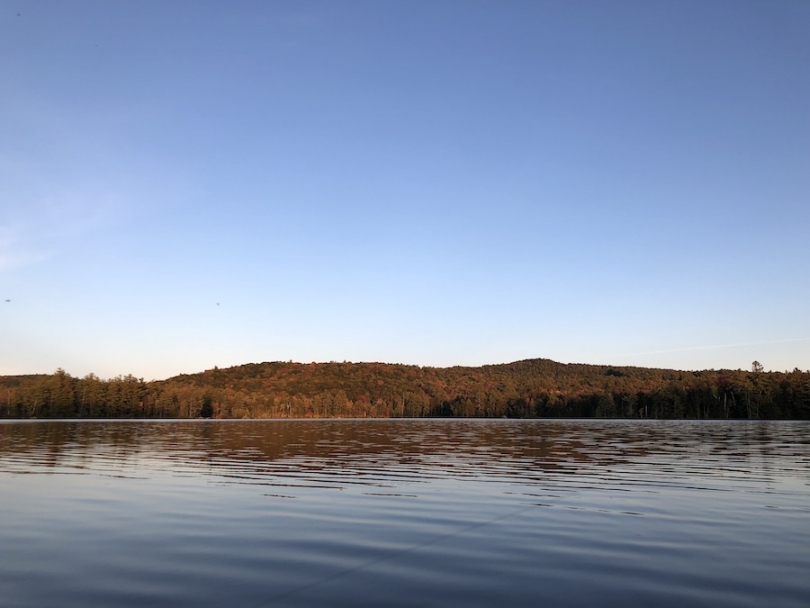 I admit, I didn't have location at the top of my list of priorities when I applied to colleges, and I definitely didn't properly weigh the geographical advantages of going to a school like Dartmouth enough. Whereas a city puts you in close proximity with people and performance, the landscape here places mountains and meadows into arm's reach; you can go out marching to the music of the Dartmouth Outing Club (oldest of its kind in the nation, by the way) that's always eager for another adventure. 
The opportunities afforded by being in Hanover are plentiful, and almost every time I emerge from FoCo I'm greeted by a charming minibus, often loaded with renegade woodsmen or aspiring adventurers waiting to be whisked off into the lush New Hampshire wilderness for a climbing trip or a chance to hike the nearby Appalachian Trail. For all Dartmouth students, these frequent excursions can be a welcome escape from weekday classes or finals, and I can see myself being even more involved as the term progresses.
My two experiences so far are based in the Bait and Bullet Club and the Archery Club. So far, I've been on one fishing trip to Grafton Pond about forty minutes east from campus as part of Bait and Bullet, and two separate practices with the Archery Club, a quick four minute drive from campus. I've met inclusive upperclassmen and thoroughly enjoyed myself multiple times already, and I'm only two weeks into the term. 
The Bait and Bullet Club is involved predominantly with fishing and hunting, but you may be surprised to know I don't fish or hunt. I didn't know how to canoe either, but that didn't stop myself and two of my friends as we hopped in and started paddling. Funnily enough, twenty seconds after I passed the pole to my friend Pete (in the back of the canoe below), he reels in a big bass — which was totally won by our collective group effort and not his years of experience. 
The Archery Club has been a fantastic way for me to maintain my favorite summer hobby. The instructors are experienced, knowledgable about the sport, and maximize our safety on the range. I've lived in a lot of suburban places where finding room to shoot can be very difficult, but that problem is nonexistent here.
It's a beautiful thing to be able to hop on a bus and shoot targets for a couple hours between an essay writing session, or to go on an impromptu canoe fishing trip with my friends (even if I still can't cast a good line). I'm already planning my next time on the water, and so dear reader, rest assured: I'll be back.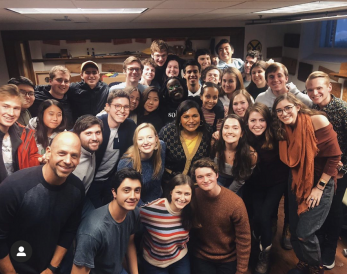 Sorry. I type fast when I'm excited. I wanted to make sure you read this clearly. I MET MINDY KALING!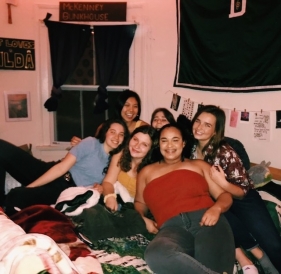 I've found there are a ton of ways to have fun here, even outside of Dartmouth's well-known Greek system. Here are some of my favorite ways to spend a Saturday!

A place that I have wanted to explore for forever is Quechee Gorge in Quechee State Park. For my friend's birthday over the summer, we planned an adventure of a day with brunch, a trip to Quechee, and dinner at her favorite restaurant.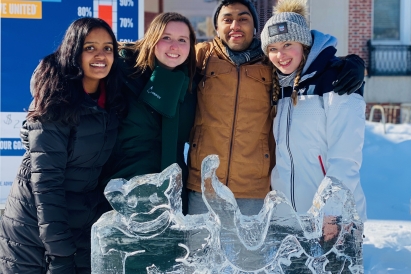 Winter Carnival is a weekend-long event that began in 1911 to admire the beauty of the Upper Valley in the winter and to celebrate the success of Dartmouth's winter sports teams.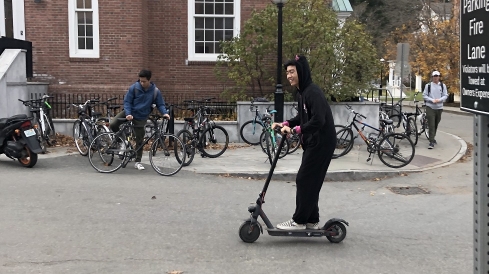 Now, I did my online research before coming here, but even then I am easily overwhelmed by the sheer number of weird, quirky, but undeniably fun traditions Dartmouth has to offer.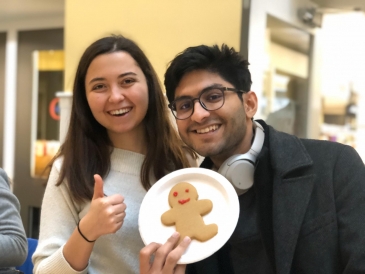 Celebrating your identity and having fun while doing it!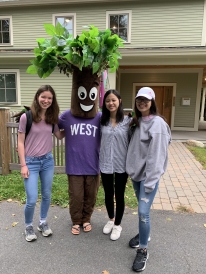 Looking back at my housing selection process, I realized there is very little information available about the LLCs. I wrote this blog post to tell you five reasons why I love the Humanities LLC.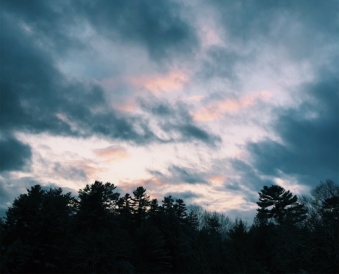 As a southerner, my biggest concern about Dartmouth was how I was going to cope with the cold. Luckily, I have a lot of friends that are also excited to embrace the snow with me, so I wanted to share how we've been enjoying winter term so far!

I've taken to sitting and watching, treating myself to the slowness of green tea and silence of an uninterrupted morning. But that's one of the best things about college—it offers ample moments for reflection.