« All Posts by this Blogger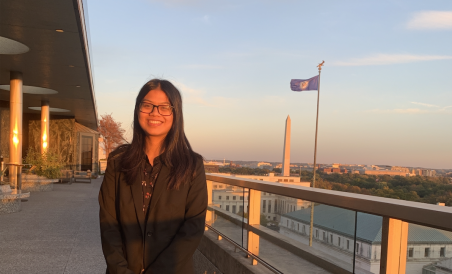 My Off-Term in Washington, D.C.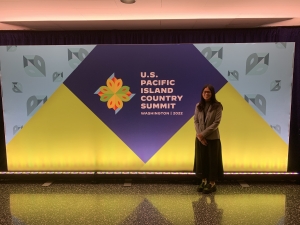 I spent Fall 2022 in Washington, D.C. at the Department of State (DOS), which is our country's foreign policy arm. Over the course of ten weeks, I worked on the China desk as a Strategic Communications Intern. Our unit focused on analyzing and drafting messaging used in PRC-related public statements. A few of my individual responsibilities included creating an annual domestic outreach plan, drafting public messages and press guidance materials for senior officials, and reporting on content generated from PRC government social and traditional media outlets. 
This internship was one of my most transformative and impactful professional experiences. I got to work alongside people from varying backgrounds, from particle physicists to former marine biologists to career diplomats. I also met esteemed individuals through events at the State Department, such as the President of the Solomon Islands and Olympian Michelle Kwan! 
Being a DOS intern wouldn't have been possible without Dartmouth's D-Plan. If you are a prospective student, you've probably heard about the benefits of the D-Plan, but here's a brief rundown. Dartmouth's D-Plan gives students greater flexibility to customize their learning experience. Because the College runs on a quarter system, students must be enrolled for 12 terms. Most students take classes during the fall, winter, and spring terms of their freshman and senior years. This gives us the chance to bond as a class from start to finish. Most students will also opt to take classes during their sophomore summer, which has become a tradition at Dartmouth. However, for the remaining five terms, Dartmouth students have a lot of flexibility about when to take classes during their sophomore and junior years. On these "off-terms," when we are not taking classes, Dartmouth students take part in internships, study abroad, travel, relax, and/or spend time with family.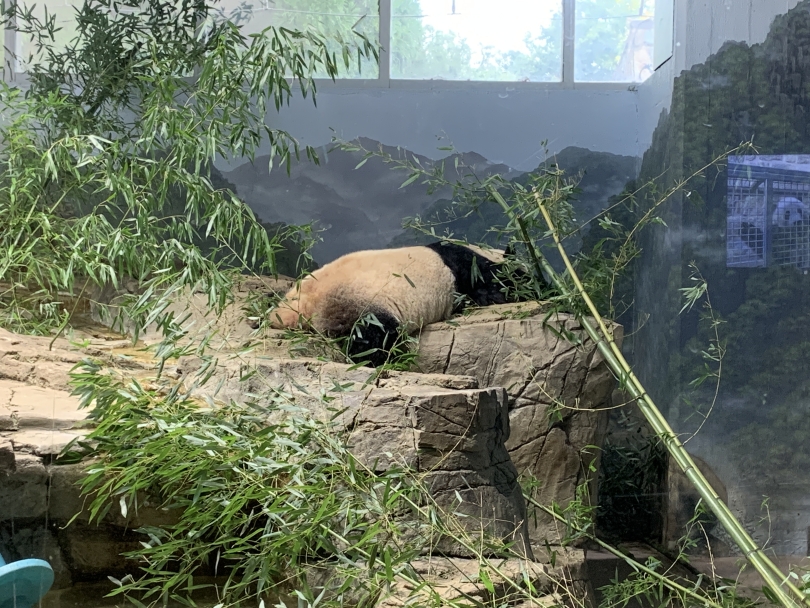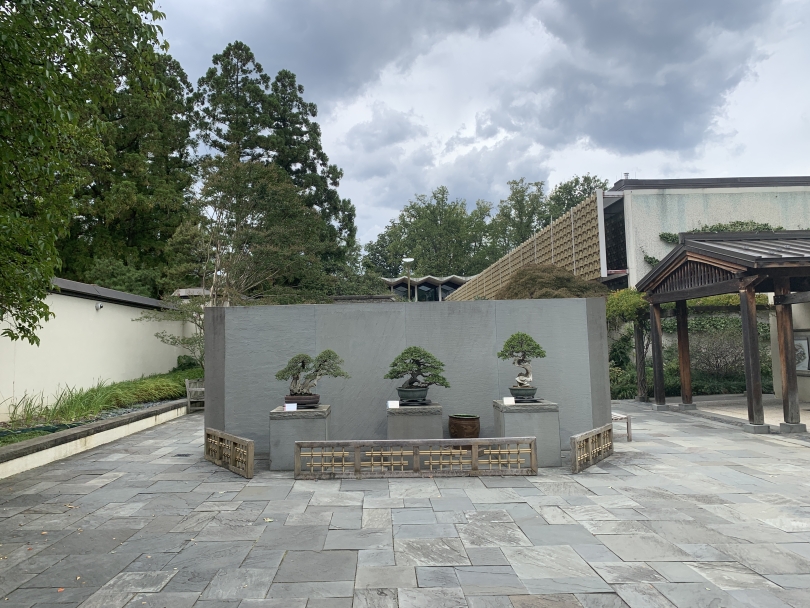 Before I came to Dartmouth, I recognized the uniqueness of the D-Plan. I didn't hear of many other colleges offering that same flexibility. However, as a current student, there are two additional hidden benefits of the D-Plan I should mention. First, the D-Plan makes getting internships a lot easier. My internship with the DOS was highly competitive, with over 2,000 applicants vying for 150 spots. However, the summer term is typically far more competitive, with over 5,000 applicants. Dartmouth's unique system allowed me to take off when most schools are in session, giving me an edge in applying. 
The second benefit is that the flexibility relieves some of the pressure of finding an internship. One of my brothers is currently a freshman at Cornell, and he's already stressed about finding a summer internship. At Dartmouth, if you don't feel ready, you can easily take classes during your freshman summer. There's also little to no pressure during your sophomore summer, since most of your peers will be taking classes as part of our mandatory tradition. This structure gives Dartmouth students time to explore their interests, get some classes under our belts, and build up our resumes with extracurriculars and research. That way, when we apply for internships during our junior year, we are much stronger candidates—especially if you apply for an internship in a non-traditional term, like in the fall or spring semesters.
I'm so glad I got the chance to spend my fall in D.C.. This was my first time living alone in a new city as well as my first time navigating an in-person, professional internship. Still, I'm so excited to be back at Dartmouth taking classes, and bringing you along during my junior year winter.