You are here
« All Posts by this Blogger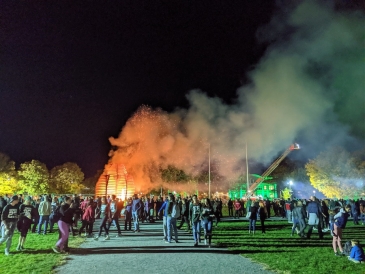 Happy Hoco
Week Four—with three midterms—was my most stressful yet at Dartmouth. However, when I finished my last exam on Friday afternoon, I was beyond excited to begin Homecoming Weekend. Over the past two days, I had watched the school come together to construct the bonfire, a two-story high project with a large 23 perched at the top.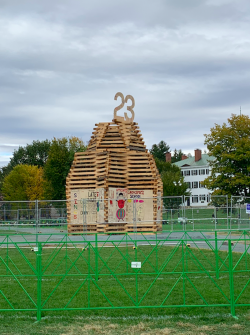 To kick off Homecoming Weekend, the LLC communities opened the Spirit Station at 4:30pm, where students lined up to receive forest green T-shirts, quarter zips, and blankets. Later that night, our floor headed to Occom Commons for a dinner of burritos and churros while we waited to be "swept." (The sweep is a tradition where members of the Green Key Society gather students from each housing community to parade around the bonfire.) Decked out in our Dartmouth 23 shirts with glow sticks in hand, we joined the rest of our class. Even from a distance, we could see sparks emitting from the bonfire and the immediate increase in temperature.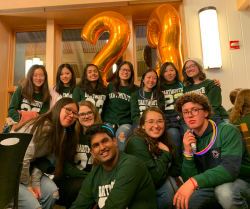 Marching around the bonfire was one of the most surreal experiences of my life. Members of other classes cheered us on, reminding me of how lucky I am to be a member of the Dartmouth community. After the ceremonial lap around the fire, I took pictures with friends, listened to music in the tents, and feasted on Dartmouth's 250th birthday cake. I cannot wait to relive this experience for the next three years as a Dartmouth student and beyond as an alum.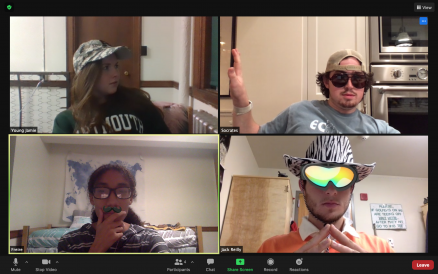 Holden Caulfield, Socrates, Paulo Freire, and Young Jamie got together via Zoom and put together a play for my writing course.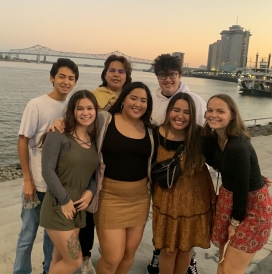 But at the end of the day, when people ask me what my favorite Dartmouth memories are, I'm always thinking about the place. Ice skating, pink sunsets, riverbanks, or canoeing? That's my highlight reel.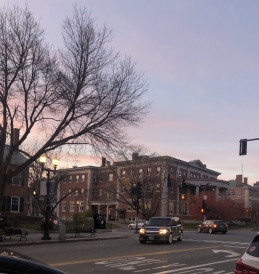 The last week of October was especially ~spooky~ as I was able to find more time than usual to enjoy my weekend with friends and the small-town-charm of Hanover.

While the student body at the College may be relatively small, students here recognize that their vote can hold a lot of weight in New Hampshire, a classic swing state.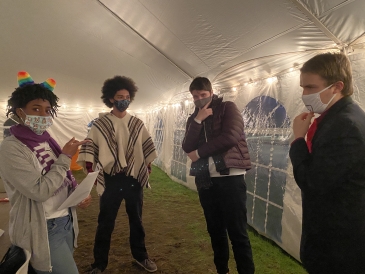 After walking around campus all day in eye-catching attire, we headed to a Murder Mystery night hosted by Phi Tau (a fraternity) in one of the tents scattered around campus.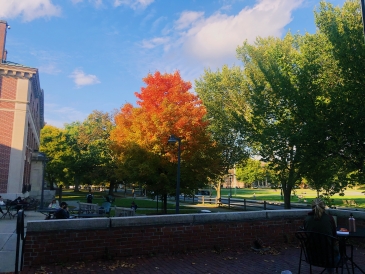 My personal visit to Dartmouth was a huge factor in my decision to apply, so in honor of Week 7, I hope this blog post can virtually illustrate some of what Dartmouth has to offer in seven images – worth 7,000 words!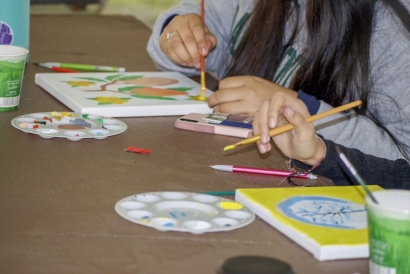 Each incoming student was assigned to one of the six houses: School House, South House, East Wheelock House, North Park House, Allen House, or the best house (West House).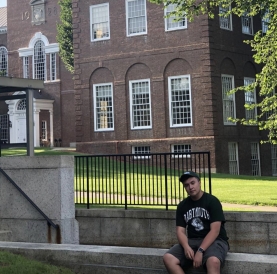 Over the past year, I've talked a lot with prospective students. Picking college is a big deal, but if I knew what I do now, I'd still pick Dartmouth a dozen times over. 

All the things I'm looking forward to before I graduate.