You are here
« All Posts by this Blogger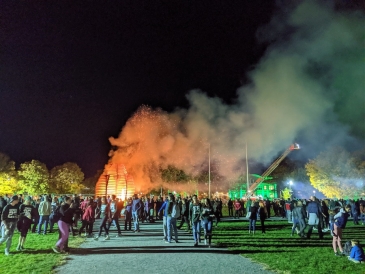 Happy Hoco
Week Four—with three midterms—was my most stressful yet at Dartmouth. However, when I finished my last exam on Friday afternoon, I was beyond excited to begin Homecoming Weekend. Over the past two days, I had watched the school come together to construct the bonfire, a two-story high project with a large 23 perched at the top.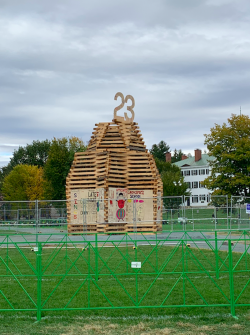 To kick off Homecoming Weekend, the LLC communities opened the Spirit Station at 4:30pm, where students lined up to receive forest green T-shirts, quarter zips, and blankets. Later that night, our floor headed to Occom Commons for a dinner of burritos and churros while we waited to be "swept." (The sweep is a tradition where members of the Green Key Society gather students from each housing community to parade around the bonfire.) Decked out in our Dartmouth 23 shirts with glow sticks in hand, we joined the rest of our class. Even from a distance, we could see sparks emitting from the bonfire and the immediate increase in temperature.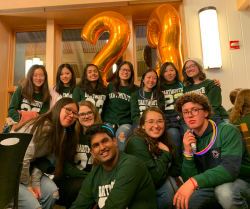 Marching around the bonfire was one of the most surreal experiences of my life. Members of other classes cheered us on, reminding me of how lucky I am to be a member of the Dartmouth community. After the ceremonial lap around the fire, I took pictures with friends, listened to music in the tents, and feasted on Dartmouth's 250th birthday cake. I cannot wait to relive this experience for the next three years as a Dartmouth student and beyond as an alum.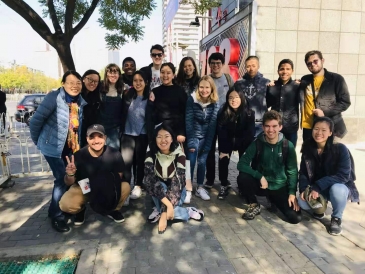 Between a busy class schedule and numerous cultural activities, taking time to stop and appreciate a good book or piece of art has been hard. However, this week I took the conscious decision to step it up and make the arts a part of my routine!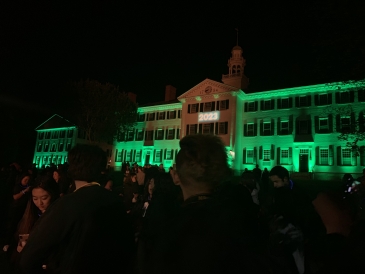 Though September seems so long ago, it's quite a marvel that I've finished my first term at college! I'm officially an "adult" and have survived on my own, with lots of good memories and fantastic people by my side.

When I first came to Dartmouth, I knew about as much about Greek life as I knew about Greek yogurt.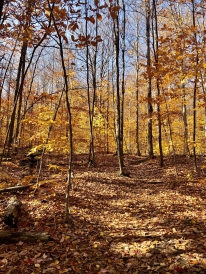 Just before Thanksgiving I finished up all of my classes and finals, and now I am home for 6 weeks. These are the things I miss most about Dartmouth while I'm away (not in any particular order).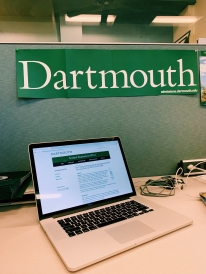 A question that we're often asked in the Admissions Office is whether it's possible to work a job while going to school here. The answer is yes! Here are some ways to learn more about employment on campus.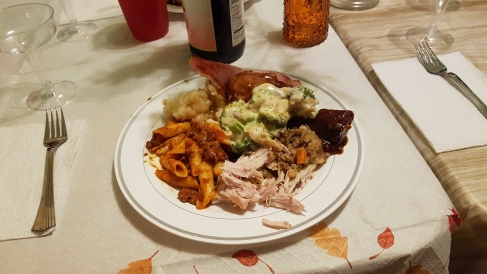 Hello guys and happiest (late) Thanksgiving!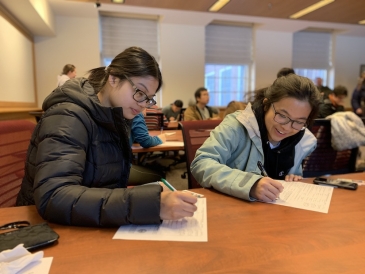 On November 13, I joined a long line of students at the Voter Registration Drive outside of Rocky 106. I am now officially registered to vote!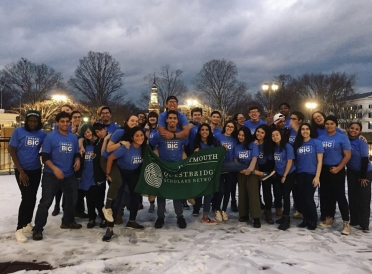 The transition to a place like Dartmouth can be a very intimidating time for first-generation low-income students, but Dartmouth's QuestBridge community makes that transition easier than you can imagine.