« All Posts by this Blogger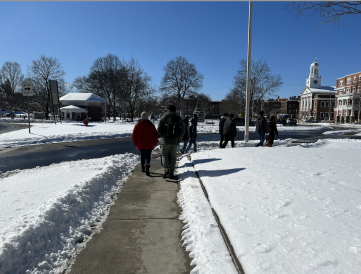 Reflection: Foundations in Social Impact
As I am reflecting on my winter term, I want to talk about Foundations in Social Impact. It is a leadership program that is designed for first-year students at Dartmouth. It is a relatively competitive program that students apply to in the fall; it requires a short application and then a group interview. My advice for the application process is to be yourself and demonstrate your passions. 
I am writing about this program because it has helped me so much in terms of developing my skills as a person capable of social impact. It is a two-term rigorous commitment that begins in the winter term and continues into the spring term. This entire winter term, we have focused on working together to actively learn about social impact themes and broaden our perspectives and understanding of social issues in the entire world. Foundations has also helped me note my role in society as a changemaker capable of change. I hope that prospective students know that there are opportunities for growth and this program serves as a great resource offered exclusively at Dartmouth. 
The previous weekend, the entire Foundations cohort went on a retreat, and we spent six hours exploring the Upper Valley and discussing our social impact novels that we read during Winterim. It was honestly such a great experience, as we learned about the history of the land and the many manifestations of social impact in society. 
Now, I am reflecting on successfully completing the program's winter portion and am grateful for the community that I have created within our small cohort. I am excited to embark on the consulting challenge in the spring term and continue to work with my peers. I hope that prospective students know about these unique opportunities offered at Dartmouth and take advantage of them.