« All Posts by this Blogger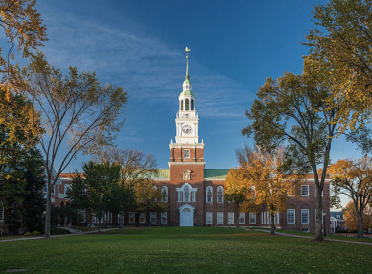 Reflecting on Lived Experiences Before Dartmouth
I want to utilize this blog post as a reflection on my transition into the College. For context, I went to a college preparatory high school in Southern California and challenged myself a ton. I took advantage of the resources and opportunities at my high school. I took classes that I was genuinely interested in and worked very hard to be successful. 
Now, after completing my first year at the College, I think that my high school experience prepared me to excel academically at Dartmouth. My high school course load consisted of seven classes, but at Dartmouth, students typically take three classes per term. After experiencing my first year, these classes were indeed extensive and went by very quickly. I loved every class that I took this year and challenged myself a ton and grew a ton in my academic journey.
Firstly, I want to preface by saying that the transition from high school to college was a lot to process, especially after leaving California to New Hampshire and experiencing the physical and non-physical landscape of the College. I left home and embarked on a new chapter of my life and created home at Dartmouth. Although I experienced a lot of change, I had immense support from Dartmouth and my family to succeed as a first-generation lower-income Dartmouth student.
The First-Year Student Enrichment Program (FYSEP) aided me a ton by giving me the opportunity to transition into the Dartmouth community a couple of weeks before the incoming class. The experience was wonderful and I created friendships within FYSEP that I will carry with me well after graduation and for the rest of my life. During the FYSEP program, we had experience with mock classes, research, support department within the College, etc. In addition, I created close-knit relationships with my professors and mentors and have gone to them for support throughout my first year at the College. Altogether, I am grateful and appreciative for the immense support that I received as I transitioned into the realm of higher education.