« All Posts by this Blogger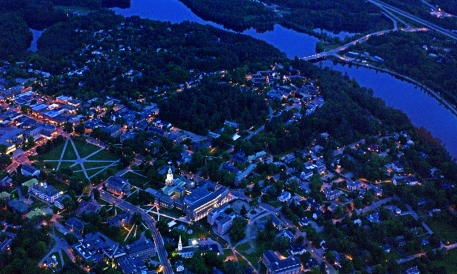 Places to Dine at?
I am writing this blog post towards the end of August. As summer comes to a close, I would love to talk about food! I want to dedicate this blog post to all food within the College and across the street in Hanover. 
Novack Cafe: Personally, I love their chocolate chip cookies and croissants. A nice complement to this pair is their infamous hot chocolate. Novack also offers Starbucks drinks, kombucha, sodas, juices, sandwiches, and a selection of fruit.
Collis Cafe: They have some awesome smoothies; personally I like their 'Life Changer' smoothie. In addition, they have some good pasta. I enjoy their marinara pasta and vegetables, paired with their garlic bread. By the way, they sell the best gummy bears on campus!
HOP: This place is known for its burger specials, quesos, fries, and burritos. I often go here after I pick up some mail from Hinman (as a reward for walking there, lol). Moreover, the HOP is pretty popular with Dartmouth students and highly recommended. Also, they have a salad bar I haven't tried yet, but I heard some pretty good things about it!
FOCO: This is the main dining hall on campus, and is usually packed with Dartmouth students. The food here is good, and there are so many selections! I enjoy their margarita pizza, fruit, ice cream, FOCO cookies, cereal, and salads. By the way, seating at FOCO is essentially broken down as either the "dark side" or "light side" due to their contrast in lighting.
Boloco: This is a restaurant in Hanover, and I really recommend their Mexican bowls. It is similar to Chipotle but in Hanover. Their cookies are good and the people there are really nice!
Lou's: I love Lou's a ton, and it's probably my favorite restaurant in New Hampshire. I love their french toast, pancakes, and blueberry muffins. They are always busy and sometimes run out of their bakery goods. I have learned to come early in the morning to avoid the rush.
Thank you so much for reading my blog post! I hope it offered some insight into the many food options on campus.