« All Posts by this Blogger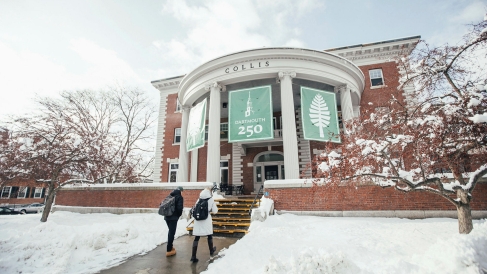 To Future '26s: Why Dartmouth?
Firstly, congratulations on your admission to the Class of 2026! As many of you consider Dartmouth as a possible home for the next four years of your college career; I wanted to offer some insight on my decision to ultimately attend Dartmouth (essentially answering: Why Dartmouth?).
I chose Dartmouth for its close-knit community; I know that this might come across as a "common" response to this question. However, I genuinely mean it by choosing to write about Dartmouth's close-knit community. Dartmouth's small class size makes it possible for students to interact with one another more often and leaves a ton of room for students to interact and cultivate close relationships with their professors. For example, during my fall term, I took Economics 1, and am still in touch with my professor. I love telling her about my life updates, future goals, and my journey navigating the Economics major. Please know that professors are here for you, they want you to succeed and will support you.
Furthermore, another reason why I chose Dartmouth is because of its rural setting and seasons. I wanted to experience a new life where I could explore the woods and experience the different seasons. I am originally from Southern California, so the thought of experiencing snow truly excited me. Also, I want to offer another dimension of the Dartmouth experience to future '26s, as you transition into the College, you will be in an entirely different landscape. You will be independent and in control of your decisions. You have the freedom to explore different passions and experience adulting. You will meet people from all over the world, you will learn about their life experiences and perspectives. For me, I knew that I had to go to a college that would make me my happiest and support me, and that college was Dartmouth. Dartmouth is diverse and you will constantly be challenged and grow into a future with a past.