« All Posts by this Blogger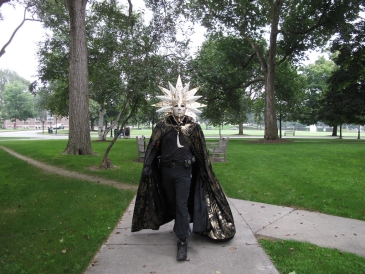 Dartmouth Tradition: The Story of Sun God
I was very surprised to encounter Sun God on the first Friday of my freshman fall term. It was 10 pm, and I was walking back from Dominos with my friends as we saw a masked person strolling the town with wings and ominous music (spooky). In the moment, my friends and I were very confused because the night was dark, and a mystery appeared (By the way, the Dominos was really good).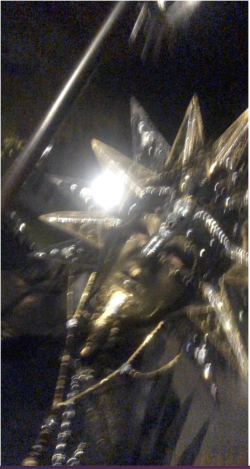 Consequently, I later talked with other '25s and learned that the Sun God is a Dartmouth Alum, named Johnathan James Recor MALS '11. He returned to Dartmouth due to the COVID-19 pandemic. He saw that everyone was required to wear masks and wanted to wear his own mask to show that we are all in this together. His nightly walks serve as a form of beautiful performance art. Truly, Sun God's presence has become a unifying experience among students and faculty at Dartmouth. Students across all grades and disciples have come together as a community to demonstrate their love and appreciation for Sun God's message and presence.
I am writing about Sun God because I believe all prospective students should know the close-knit community offered here at Dartmouth and the love and passion that alums have for all students. Sun God returned to Dartmouth because he wanted to support everyone in the Dartmouth family. Truly, as prospective students search for colleges, look for colleges that will make you your happiest, appreciate you, and love you. Sun God is one amazing attribute to Dartmouth's rich and loving community that you will not find anywhere else. As many of you stroll the dark night (deeper meaning haha), make sure to remember that Sun God and the entire Dartmouth community are always here for you, supporting you in your journey.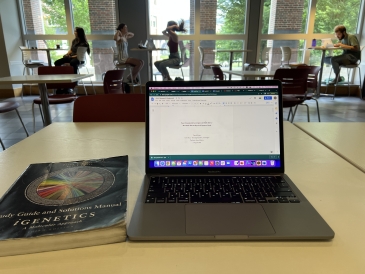 I wanted to share with everyone how I manage my time with a four-course load.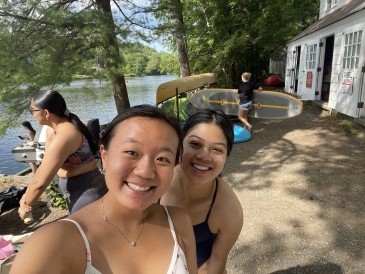 From making pinch pots to going blueberry picking, there simply isn't enough time to explore Hanover in one summer. I'm really lucky for the opportunity to spend another summer in Hanover and would love to share some new memories with you all.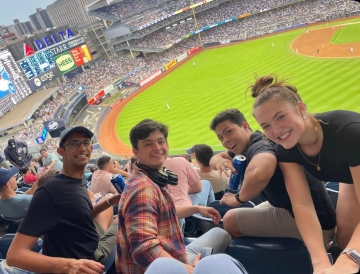 This summer has shown me the importance of true friends and healthy relationships no matter where you are or what you're doing.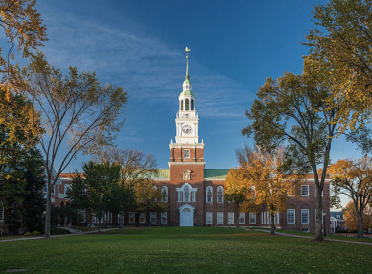 I want to utilize this blog post as a reflection on my transition into the College.

A list of my favorite aspects of Dartmouth, spelled out.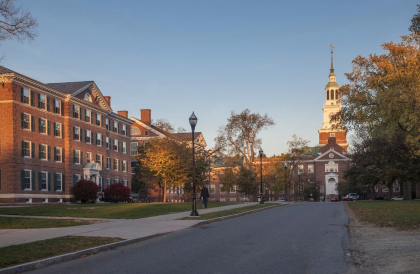 I want to utilize this blog post as a space to offer tips and advice to '26s, as they embark on their transition into their first year.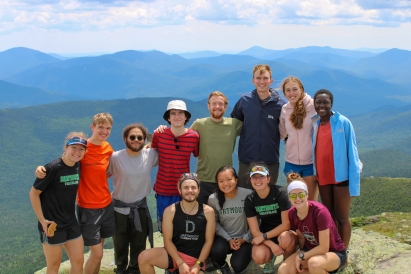 The Dartmouth Outing Club ("the DOC"), the largest and oldest collegiate outing club in the nation, has been one of the highlights of my Sophomore Summer. Come read about my experiences with the club!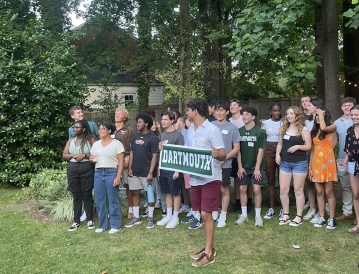 Being in DC this summer and participating in the Rockefeller Center's First Year Fellows program, I've been able to really see just how special the Dartmouth alumni network is.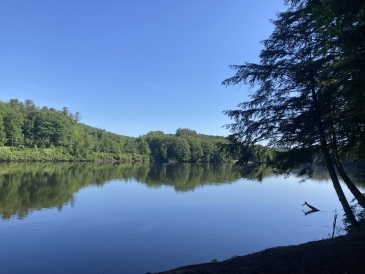 Here's Part Two of some Q&As for prospective students!