You are here
« All Posts by this Blogger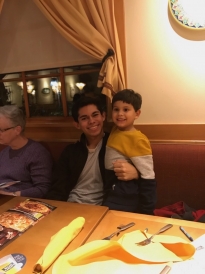 Robin's Winterim Adventures
At Dartmouth, we do winter breaks a little differently. Fall finals end days before Thanksgiving (we love the quarter system) and give way to six weeks of winterim, aka winter break. Since our break is fairly long, a lot of students decide to intern with alumni, go on trips with the Dartmouth Outing Club, or just take time to catch up with friends and family. 
Like many of my peers, I wanted to relax a bit after fall term ended. College is awesome, but it also teaches you to appreciate the little things about living at home–your mom's cooking, driving a car, even your siblings. So, here are a few of my winterim adventures.
El Salvador!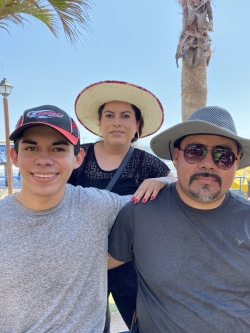 First, I took a quick trip out of the country to visit family. It was a nice change of pace–the weather was a crisp eighty degrees, and I was glad to ditch the jacket for a bit. Also, my sister convinced our parents to take an impromptu drive to the beach to celebrate her middle school graduation, where we had some good mariscada (a fish/crab/squid/lobster soup). Aside from that, we visited my grandparents, went to a nearby lake, and got to eat more good food. It was a good time.
Maryland!
I was in El Salvador for two weeks, and then it was time to go home to Maryland. The timing was convenient–my friends were back from school, having finished their finals, and we got to catch up. I also got to visit my high school to talk to juniors and seniors about my first term at college, and how I was able to transition. Other than that, I just enjoyed the holidays. Here are a few pics!
My first attempt at making Christmas cookies. A friend and I made some festive sugar cookies and guac (not pictured)...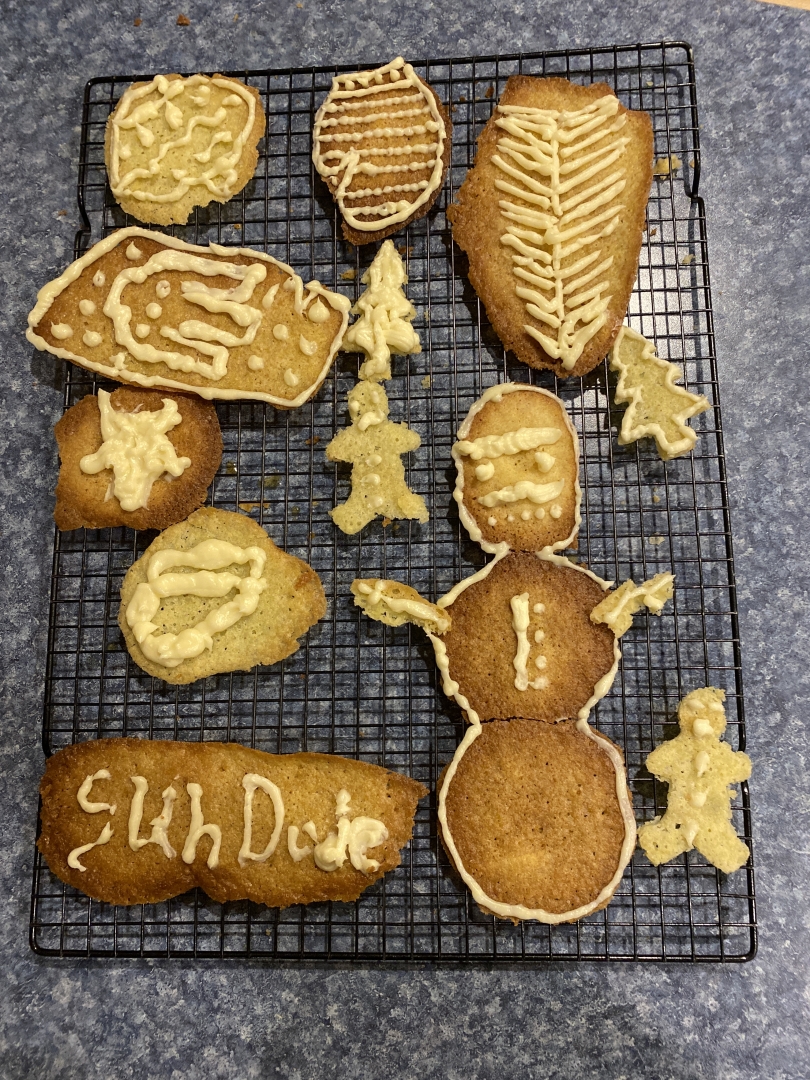 And night skateboarding...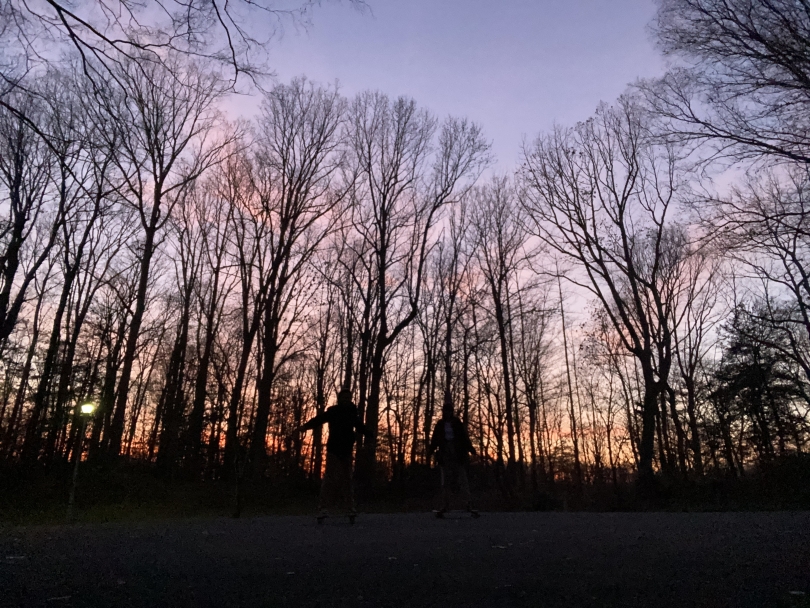 In short, my winterim was relaxing. I got to destress after a couple of months at Dartmouth, and saw everyone I'd missed from back home. That being said, I am hyped to be back on campus for winter. There was snow on the ground from the start–an awesome sight to see. I have a lot planned for winter–snowboarding, rock climbing, ice skating–so this term will be a good one, and I'll keep you updated.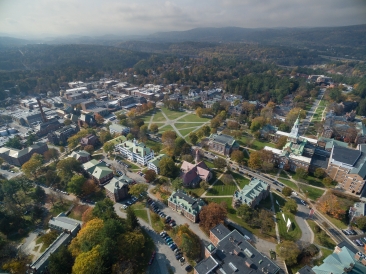 The Dartmouth Center for Social Impact (DCSI) is a hub for students seeking community service opportunities.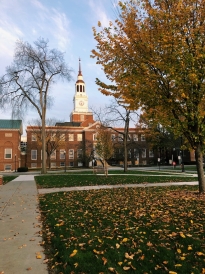 Looking back on my college search process, I remember really wanting to meet students to try and get a sense of the school's culture. To help you guys out, I decided to interview a couple '24s to help you guys get a sense of Dartmouth!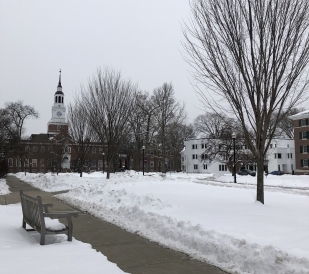 Snow, snow, snow, and more snow! Although my courses have definitely been difficult to manage, I have still been able to participate in some ~cool~ activities and admire winter in Hanover.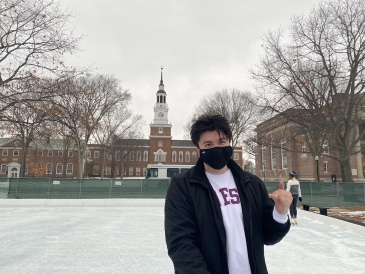 After almost a year off-campus, I came back to campus committed to the winter experience and I am simply loving it.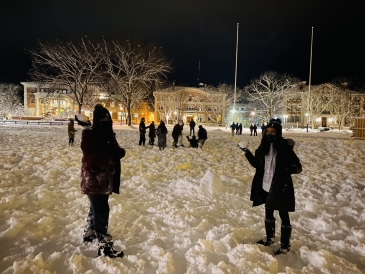 Dartmouth's tradition of a campus-wide midnight snowball fight lives on!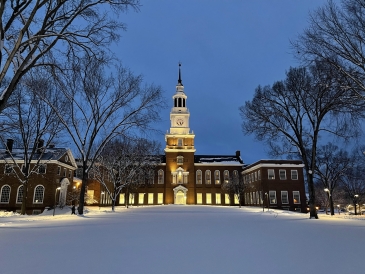 We so very wish you could step onto Dartmouth's campus yourself to witness the beauty of our winters live, but COVID-19 has made visiting campuses extremely difficult. I would love to share some of my favorite photos from this past snowy week!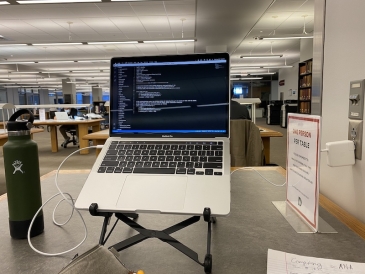 With lots of things (understandably) still closed on campus, it's nice to know that study spaces are beginning to open up again in a safe and responsible way.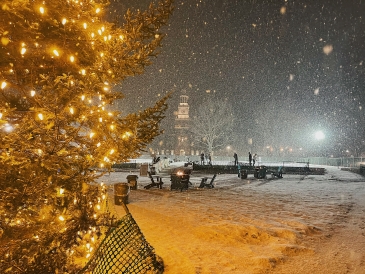 Have you ever wondered what a Dartmouth freshman's course of study may look like? The beauty of the D-Plan is everyone can customize their own schedules, so this term I'm taking International Politics, Global Health & Society, and Expository Writing.

Take a look at a few activities I do during Winter term as an on-campus student!