« All Posts by this Blogger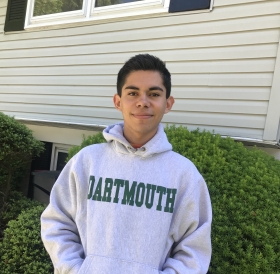 The Questbridge College Match
Hi all!
As college application deadlines get closer and closer, many high schools students will have to consider how they will apply to college. There are multiple ways of doing it—the Common App, the Coalition for College Access, individual college portals, and the Questbridge application.
Questbridge serves a different demographic of students than other applications—namely, first-generation and students from low-income households. If you meet the prerequisites, Questbridge is an amazing opportunity that you should take advantage of. I know I did and, to this day, I believe it was the best decision I made as a high school student.
To summarize, there are two stages to the Questbridge application process. First, you will have the opportunity to participate in the College Match, where you may rank up to 12 partner schools. Each of those schools will receive your general Questbridge application, and may ask for supplements like essays and financial aid documents. Once the schools review your application, they may choose to "match" with you. If you do match with any schools, you will be bound to attend the highest in your list in an early-decision-like process—and, best of all, you will receive a full four-year scholarship.
The match process is highly competitive, and most students do not match to any school. However, and I cannot emphasize this enough—that is okay! Though most students do not match, most do receive admission to schools in their original match list in the second stage of the Questbridge application process: regular decision. 
During the regular decision process, you can apply to as many Questbridge schools as you wish. Additionally, if you really, really want to attend a particular school, you can apply early decision through the traditional Common App and Coalition applications. Though you are not guaranteed a full four-year scholarship upon admission in this stage, all Questbridge schools cover 100% of demonstrated need in their financial aid packages—most (Dartmouth included) are committed to reducing student debt, and work with you to assure your financial aid has few to no loans.
So, if you qualify, I recommend that you apply to Dartmouth through the Questbridge college match. And, if possible, contact the Questbridge liaison in the financial aid office—they are an amazing resource and want to help you in any way they can. This process can be overwhelming, so do make sure to ask for help when you need it.