« All Posts by this Blogger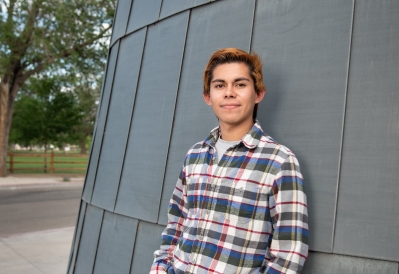 It's Good to be Back
This term, I'll be returning to campus for the first time since March 2020, and I could not be more excited! These past Summer and Fall terms, I decided to take some time off from classes to explore the workforce and get some real-world experience under my belt (I also made sure to fit in some vacation time, of course).
Since the first of my two "off-terms," I've held three jobs. I worked as an Intern at the Immigration Institute of the Bay Area (San Francisco), as an Enumerator for the U.S Census Bureau, and as a cook/manager at a brand-new restaurant called Tako Ten. I learned a lot from this, and will be blogging about how Dartmouth made these opportunities possible in the coming weeks.
As for this term, I am starting classes from the comfort of my home in Albuquerque, NM, and will make my way back to campus one week into Winter. Move-in will be different this year because of the pandemic—we will be tested for COVID-19 before we travel, once we arrive, and throughout an eight-day quarantine period. Plus, we'll have to follow lots of public health guidelines to make sure everyone is safe.
Needless to say, we are in strange times and no one knows what the few months will bring. But we have to keep our heads up and make the best of what we have. I feel lucky to be able to set foot on campus as I start off my sophomore year. Winter will look different than any other term, including last Fall, but I am glad to be back.
So, if you are interested in hearing more about on-campus life amidst the pandemic, and want to know more about how Dartmouth supports student's during off-terms, make sure to stay tuned!