« All Posts by this Blogger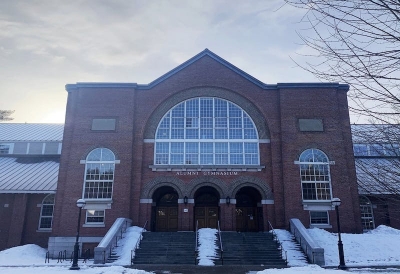 How to Stay Active at Dartmouth
Exercise is a crucial part of a healthy lifestyle. It gives you energy, relieves stress, and is a good way to catch a break after a long day. So, I always do my best to get a workout in no matter what my schedule looks like—thankfully, finding something to do is pretty easy. Here are some ways to get out and exercise at Dartmouth.
Sports
Dartmouth has lots of sports teams at different playing levels. There is varsity, for both recruited athletes and walk-ons; clubs sports, for competitive athletes who want a more relaxed environment than varsity; and intramural sports, the most casual level where everyone is welcome. So, there is something for everyone even if you want to try a sport you have never played before. Plus, the communities are very welcoming.
The Gym
Dartmouth's Alumni Gym is open to every student free of charge. There you can find a running track, cardio machines, and weight equipment. Additionally, there are tennis and basketball courts around the building, and you can borrow equipment from the main desk to play with friends. 
 
Running
If you're into running, you're in luck. Running around campus is one of my favorite things to do when the weather warms up a bit. And there are a lot of routes. For example, you can run around Occom Pond, which has an awesome view year-round, and take a side path to the golf course and run through its trails. Even in winter, you can catch students jogging this route during their study breaks.
These are just three ways to stay active at Dartmouth. Depending on the season, there are lots more to do, such as ice skating, swimming, snowboarding, etc. So, in short, finding ways to exercise at Dartmouth is a piece of cake.