You are here
« All Posts by this Blogger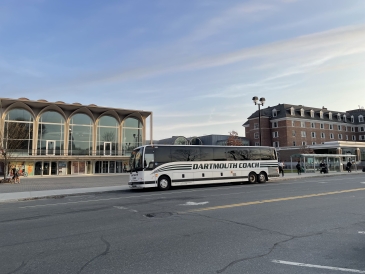 Weekends Away
Dartmouth has a pretty rural location. Being on the edge of New Hampshire and Vermont, Dartmouth has a lot of opportunities to experience the outdoors. Hiking, climbing, nature walks, river trips—virtually anything remotely outdoorsy imaginable—are all made possible and easy even for beginners. While I love spending my weekends at Dartmouth finding various activities such as hikes and hanging out with friends to occupy some of my free time, it is also incredibly fun to get out of Hanover and go to a big city for the weekend. Luckily, heading out to Boston or New York for the weekend is also something that's incredibly easy to do. 
Through the Dartmouth Coach service, you can buy a bus ticket to Boston or New York and be there in just a few hours. It is this same Dartmouth Coach that takes most students to and from Boston Logan Airport at the beginning and end of every term. Greyhound also operates in Hanover, expanding the places that students can visit over the weekend. In all, it is always possible to organize impromptu trips to break the monotony of life and do things a little differently. Recently, I did just that to visit my friend in Providence for the weekend. 
A couple of weeks ago I decided I really wanted to go visit one of my best friends who is currently living in Providence, Rhode Island. To go visit, I bought my Dartmouth Coach bus tickets from Hanover to Boston and then took the Amtrak to Providence. After my last class of the day on Friday, I immediately went to my dorm to get my bags and hopped into the Dartmouth Coach. The bus stop for the Coach is really center to campus as it is right outside of the Hopkins Center (on the South end of the Green). 
After about four hours of travel I was finally at Providence. I had planned my work ahead of time in order to be able to do my readings on the bus and train. After not leaving Dartmouth during the fall or winter terms, I was ready to have a great weekend in the city. 
Even though I wanted to get a break from school in Hanover, after coming back I learned how much I truly appreciate Dartmouth's location. The fact that there "isn't much to do" (even though this is not close to being the case) just means that you will have to interact with the Dartmouth community even more. Instead of looking outwards for entertainment, Dartmouth students look inwards, which results in a really strong cohesive community. However, rest assured that taking a break from Hanover is also a super plausible option for students.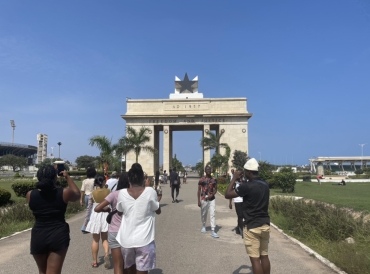 My study abroad last fall was honestly one of my most formative academic and personal experiences since I started at Dartmouth.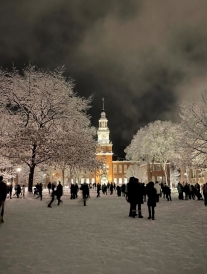 Dartmouth campus officially resembles a winter wonderland. Here are some of its defining characteristics.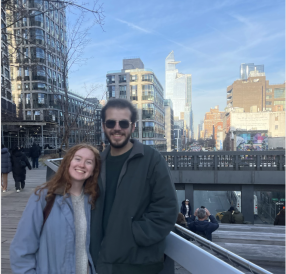 I interviewed my friend, Catherine, who went to high school in downtown Manhattan on her transition to school here at rural Dartmouth.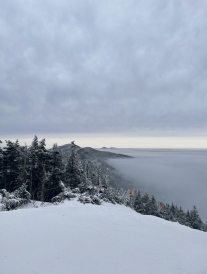 No matter your experience or budget, I'm sure you can make skiing a fun part of your winter Dartmouth experience if you would like. So how easy is it to ski at Dartmouth? I couldn't imagine it being easier! 

This weekend, I explored a local venue full of fun in White River Junction!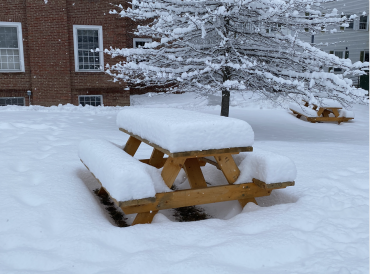 I am writing this blog post as I finish up my first week of the winter term.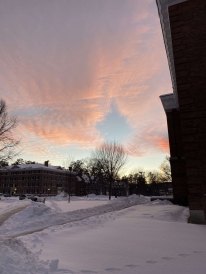 One of the many considerations for me when looking at colleges, was the availability of research—something which Dartmouth is great for! Read on to hear more!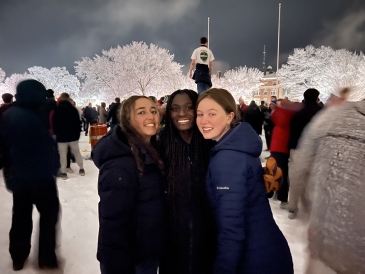 The first snowfall turns the Green into a war zone. Here's why I love this tradition!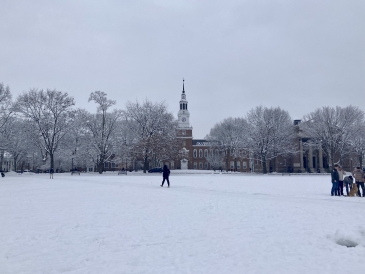 Plot twist: I didn't want to go to a school with cold weather. Here's how I've been pleasantly surprised by Dartmouth's winter so far!