« All Posts by this Blogger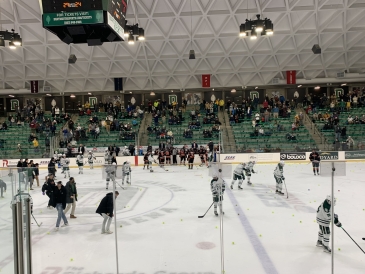 Hockey, Tennis Balls, and Ivy League Rivalry
What could tennis balls possibly have to do with hockey? At Dartmouth, the answer lies in Ivy League rivalry and sports tradition. 
I recently attended the most anticipated hockey game of the season—the Dartmouth Princeton game. Feet crunching on fresh snow and armed in my Big Green gear, I headed over to Thompson Arena with masses of other people who were decked out in similar attire. As true Dartmouth fans, we all donned our scarves, hats, and shirts in a wave of green; however, buried in the pockets of our coats was the most crucial item to showcase our spirit: tennis balls.  
This tradition started during an away Dartmouth-Princeton game. After Princeton scored against the Big Green, some Princeton students threw tennis balls on the ice. Later in the season, when Princeton played Dartmouth in Hanover, Dartmouth decided to get pay-back. Some students threw tennis balls onto the rink and a new tradition was born. More than 29 years later, Dartmouth students make it rain tennis balls after the first Dartmouth score against Princeton.
Up until this term, I had never watched a hockey game before. I was so surprised at how easy it is to learn the rules and how entertaining it is. For the game against Princeton, the energy and tension in the air was particularly palpable. Because students throw tennis balls after the first Dartmouth score, there is an added pressure to make this score early in the game to get it over with. I was on the brink of my seat as the game carried on into the final 3 minutes of the third period with no scores for either side. Yet, in the final minute as I was finally about to give up on the idea of having a goal in the third period—it happened. The crowd burst into loud ecstatic cheers as they threw their tennis balls onto the rink. Despite the tradition resulting in Dartmouth getting delay of game charges, seeing the enthusiasm in the crowd as the ice gets covered in optic yellow is all worth it. In the end, we captured a sweet victory with a 2-0 score.
One of my favorite things about Dartmouth is how it has incredible school spirit. It is common to see students dressed in Dartmouth merchandise and participating in distinctly Dartmouth activities. As I spend more time in the woods, I discover more of these Dartmouth traditions that make this place unlike any other. Without a doubt, throwing tennis balls during ice hockey games is just one of these things that cannot be found anywhere else, and I love it.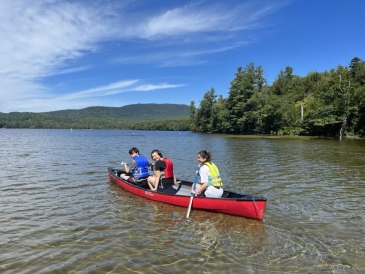 Things I wish I knew before moving in :)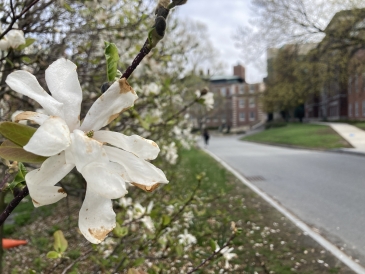 Hello! The Dartmouth experience is different for every student, but this is what my term has been like so far as someone taking a language course, a lab course, and a first year seminar!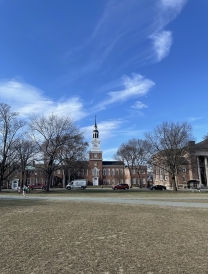 One of the things that always fascinates me is how everyone seems to be doing something different on the Green. I thought it would be fun to share all the different things I've seen!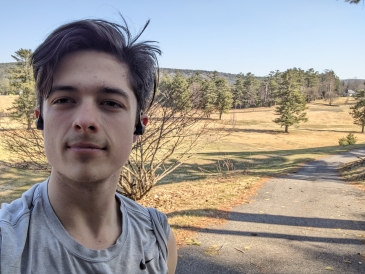 All Dartmouth quarters are unique and wonderous in their own way, but spring term is my favorite. Let me tell you a story why…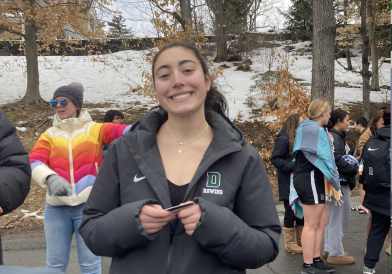 This winter term, I took four great classes with even better friends!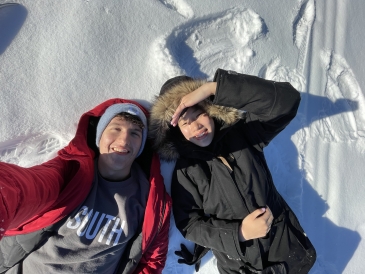 Have you never seen snow before? Grab your coat, hat, and adventurous spirit, and join me as we dive into the world of Hanover winters and all the exciting activities that the cold weather brings to campus.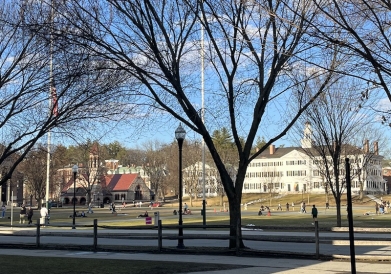 An appreciation post for my newly acquired bike that has saved me so much time.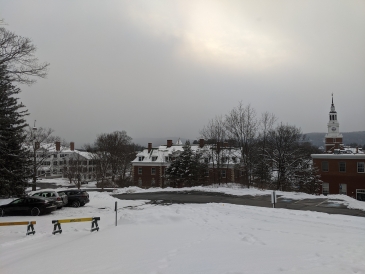 That's the end of the '23 winter term (23W), and I've learned some academic and personal lessons over the past ten weeks.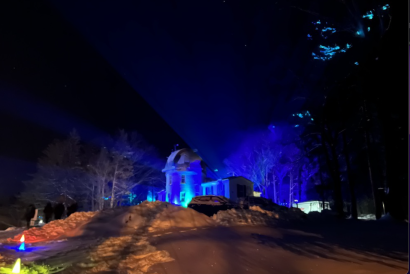 Among the festivities that take place at Bema is Bema Lights during the winter term. I will let the pictures speak to describe the astonishing atmosphere of this year's Bema Lights!