You are here
« All Posts by this Blogger
Food in the Life
Food is a huge part of our everyday experiences, so I thought I would share a little bit about what it is like to eat at Dartmouth.  
Places to eat in the Big Green:
Foco (Class of 1953 Commons): 
This is Dartmouth's primary dining hall where a lot of students get most of their meals. Foco is really convenient as it offers many choices in a buffet style setting where you can grab as much (and as many options) as you want. Foco can get pretty crowded during lunch and dinner times and is always bustling with activity. This is the perfect place to meet with friends if you are looking for a more social setting. 
Collis Market and Cafe: 
This is my favorite place to grab breakfast for its eggs and smoothies. At Collis, you can enjoy a smoothie bar, breakfast sandwiches, eggs made to taste, stir fry, pasta, sushi, and more! This is perfect for grabbing light options. 
The Hop (Courtyard Cafe):
Courtyard Cafe is a grill style option with everything from Hamburgers and Quesadillas to Salads. While it is a bit farther away from campus in the Hopkins Center for the Arts, this is a favorite for many students for its lunch and dinner options. The Hop is also available for "late night" which is from 9:00 p.m until close. 
Novack Café:
Novack is located inside of Baker Berry Library making it popular with students as a study snack area. Novack has many options in the form of pastries and sandwiches and also includes a Starbucks, which comes in handy when late night cravings kick-in. 
Ramekin:
Located in Anonymous Hall near the Geisel School of Medicine, Ramekin is very popular amongst graduate students or those with classes in the Life Sciences Center. Like Novack, Ramekin has a Starbucks as well as pastries and sandwiches.  
Snack Bars: 
Located in several residential houses, snack bars are available to students from 8:00 p.m to 2:00 p.m. These snack bars are located in East Wheelock's Brace Commons, School and Allen House's the Cube (House Center B), and in North Park's Goldstein Hall. Here, students can enjoy prepackaged snacks as well as other treats. 
The Meal Plan: 
Dartmouth has many types of meal plans with different combinations of meal swipes and DBA. As a freshman, I  was automatically placed into Dartmouth's Ivy Unlimited Dining Plan which includes 250$ in DBA (dining dollars) and an unlimited number of meal swipes that have DBA equivalents depending on the time of day. For example, a late night and breakfast swipes are worth $5.25, lunch is $7.25, and dinner is $10. At any given time you can supplement your meal swipe with DBA to purchase your meal if the full amount is not covered. Dartmouth ID's serve as your debit card balance with DBA and meal swipes. 
Now, without further ado, here is a sneak peak into what I ate in two days in my life here at Dartmouth! Hope you enjoy it as much as I did!
I started out my day with a stop at Collis where I ordered eggs with sides of beans, mushrooms, and ham. I had this with an "All Yellows" smoothie which had guava juice, mango, peach, pineapple, and banana.  It was so good!
 

For lunch I went to Foco to meet up with a friend. Here, I had a spring roll, beef with broccoli, fried rice, and sautéed cabbage.

For dinner, I went back to Foco and had chicken, beef with mushrooms, rice, and broccoli. 

 

Foco desserts are so amazing, I need to refrain from eating them on a regular basis to not get sugar overloads. However, I could no longer control myself and decided to grab and decorate gingerbread cookies! 

 

I grabbed a bowl of fruit and an omelette made to order from Foco to start of my day!

 

For lunch I had an amazing ham and cheese sandwich from Novack before heading over to the Tower Room to do my readings for my Religion Class!

 

For Dinner, I headed over to Novack and decided to get stir fry. My order included broccoli, chicken, beef, carrots, mushrooms, spinach, and onions. This was amazing!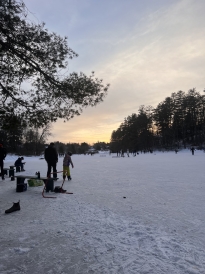 Over the weekend, my friends and I decided to walk to Occom Pond for some ice skating.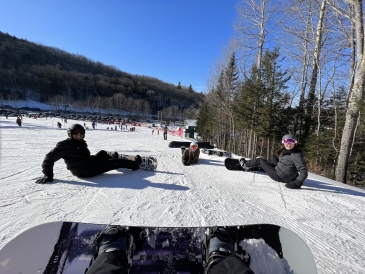 As someone who never snowboarded before, I signed up for a class through The Dartmouth PE department, and it's been a blast!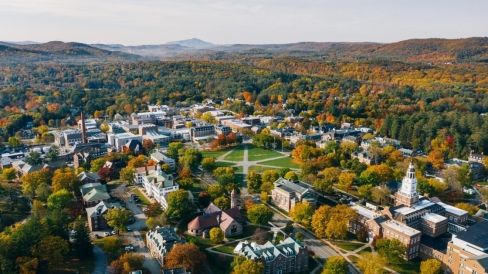 The top 6 things to do while touring Dartmouth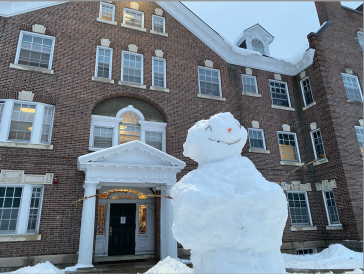 Today, I wanted to create a guide on how to make a snowman. For me, a snowman represents a community effort to create something beautiful.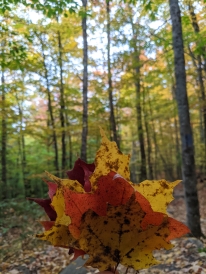 College is meant to test your growth and maturity. An instrumental part of that is realizing your self-worth and appreciating who you are!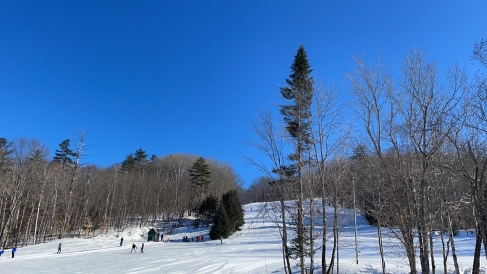 This past weekend, I decided to go with some friends to the Dartmouth Skiway. I had already gone earlier this term and was amazed at how convenient and affordable the whole experience was. Therefore, I decided I had to go back again!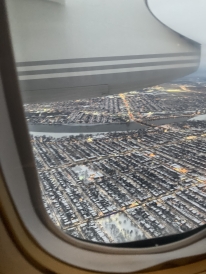 These are some of my takes on what to consider as an international student at Dartmouth!
Antônio Jorge Medeiros Batista Silva
2025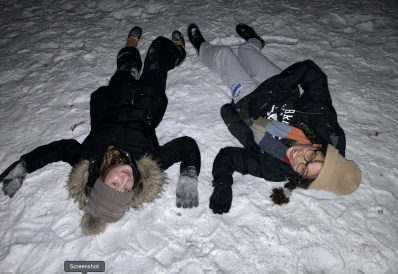 I'm sure we've all seen those clips from movies about college with huge dance scenes and hundreds of people crowded into one room. For some that may sound like a fun weekend, but for the rest of us it's cause for stress and anxiety.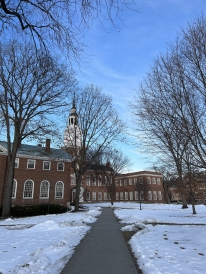 In this post, I'm here to share how I'm surviving this extreme cold as well as my recommendations!