« All Posts by this Blogger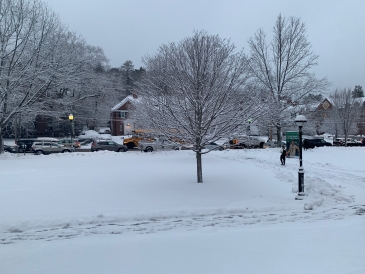 Would You, Could You, in the Snow?
The moment I stepped off the Dartmouth Coach, I couldn't help but smile at how beautiful the campus looked blanketed in snow. After spending my winter break away from Hanover, the unrelenting cold was a drastic yet welcome change in weather. During my first week back, I got to experience a wintery Dartmouth tradition and see how fun the cold weather can be. While eating dinner with my friends one day, I checked my email and saw a message from…. Dr. Seuss? With the subject line "Would you, could you, in the snow?", Dr. Seuss invited all Dartmouth students to go outside at midnight and participate in a campus-wide snowball fight. Excited at the prospect of pelting each other with snowballs, my friends and I got ready in preparation for the snowball fight. Thick jacket? Check. Snow boots? Check. A determination to hit as many people as possible with a snowball? Definitely check. Once the clock struck twelve, we began our march to the Green (a grassy field that is considered the center of campus).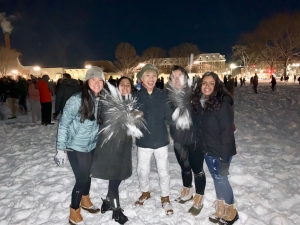 Alongside us, there were swarms of other people also heading to the battlefield. Before I could even take in all of my surroundings, my face was hit by a bitingly cold snowball thrown by my friend. Without even thinking, I quickly made a snowball and hurled it at her. And thus, the battle began. After an hour of running around the Green throwing snowballs at each other, my friends and I called a truce and headed to Collis (a dining place on campus) for mozzarella sticks to end the night.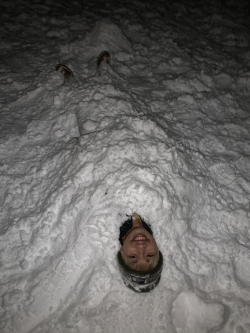 The tradition of having a campus-wide snowball fight on the night of the first snowfall is very symbolic of what Dartmouth stands for. One of the key aspects of campus life at Dartmouth is how tight-knit the community is. During the snowball fight, it didn't matter whether you were friends with a person or not: everyone was fair game. Dartmouth traditions such as the snowball fight are cherished by the student body and play a large part in embodying the "Dartmouth experience" that binds together all current students and alumni alike. This experience was one for the books!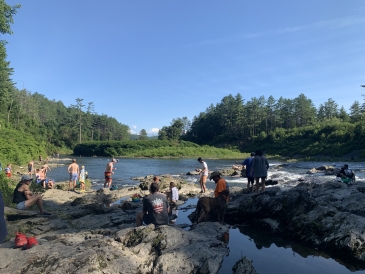 Curious to see what a week in the life looks like during sophomore summer?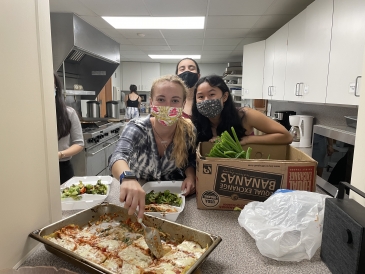 One of my favorite things about being involved in Greek life is the many ways to give back to the community.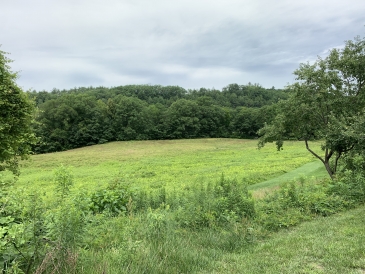 My Sophomore Trips (STRIPS) experience has reminded me of Dartmouth's unique sense of place. How many colleges have their own organic farm?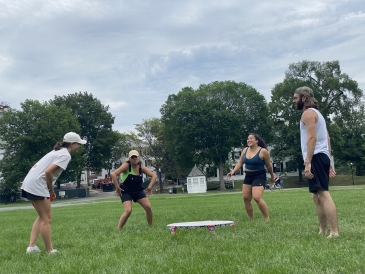 As a member of Dartmouth's Native community, just a few weeks into my sophomore summer, we've been busy revitalizing our community and making Dartmouth, once again, feel like home.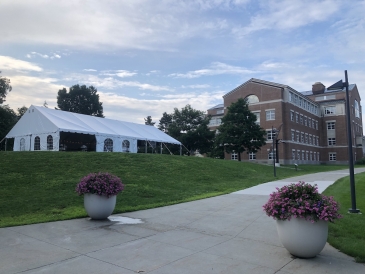 Dartmouth just resumed in-person tours for the first time since the winter of 2020! We had a fantastic opening week of welcoming visitors back to campus to explore the beautiful grounds and meet our fantastic tour guides.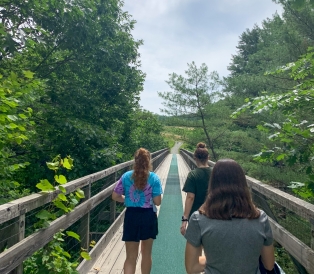 "Sophomore summer" is a short and sweet phrase, but explaining it to my friends and family back home has always been difficult. Let's break it down!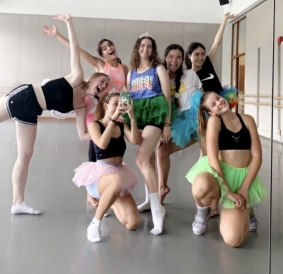 Sophomore Summer is certainly the time to try new things at Dartmouth!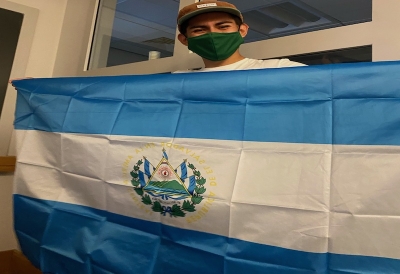 In my time at Dartmouth, I have always felt comfortable expressing my latinx identity. Here's why!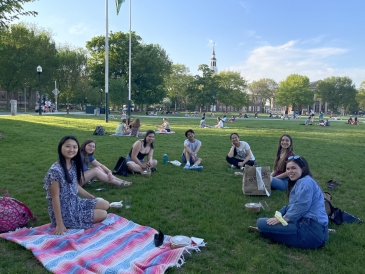 When I entered college, I was super excited to join The Dartmouth news staff, which is, fun fact, America's oldest college newspaper. Journalism is an awesome way to grow as a writer, hear stories, work on a passionate team, and report the truth!