You are here
« All Posts by this Blogger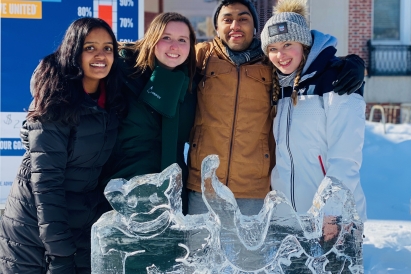 Winter Carnival!
One of the major celebrations during the winter term at Dartmouth is Winter Carnival. Winter Carnival is a weekend-long event that began in 1911 to admire the beauty of the Upper Valley in the winter and to celebrate the success of Dartmouth's winter sports teams. 
My friends and I started the weekend off by watching Frozen 2 (I know...how wintery, right?) at the Hopkins Center for the Arts. In addition to Dartmouth students, many children and adults from the Hanover area came to watch the movie. After we finished watching the film (which was amazing, if anyone was wondering), my friends and I decided to check out the giant snow sculpture on the Green. Because the theme for Winter Carnival this year was "A Blizzard of Unbelievable Beasts," the giant snow sculpture this year was the Loch Ness Monster.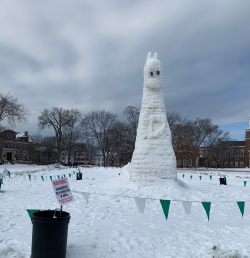 The next day, some people from my debate team and I participated in the ice sculpture contest. Even though I had no prior experience in ice sculpting, I was excited to try for the first time. After we started, I quickly realized how difficult it was to ice sculpt, especially when it was below freezing outside! After working for four hours, we finally finished our sculpture. Even though it didn't turn out *quite* how we wanted it to, I enjoyed spending time with my team!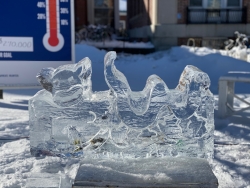 Other than ice sculpting, there were a lot of different activities going on, such as the 99 Cent Ski Day and the Human Dog Sled Race. After ice sculpting, my friends and I decided to attend some political rallies. Because the New Hampshire primary happened to be the Tuesday after Winter Carnival this year, many presidential candidates came to campus. They spoke to students and members of the Hanover community. It was amazing to see these candidates speak and to see how passionate Dartmouth students are about politics. To end the night, my friends and I went to the Winter WhingDing, which is a wonderful music and dance show with performers such as the Decibelles (Dartmouth's oldest all-female acapella group), The Dartmouth Chords (an all-male acapella group), and Sugar Plum (a dance group).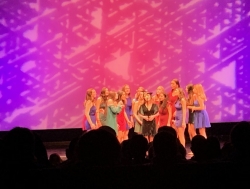 Dartmouth students embrace the cold winters by celebrating the beauty of the wintery landscape and taking advantage of the cold by doing winter-specific activities such as ice sculpting, skiing, and sledding. I had so much fun celebrating Winter Carnival, and I can't wait for the next one!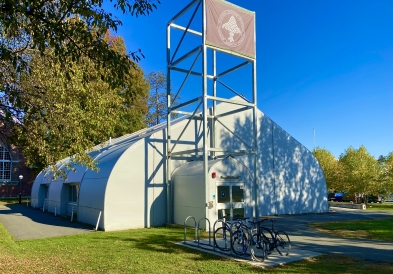 Hi there! Prepare to go on a picture-filled adventure, as I give you an outline of some of my best chill spots on campus.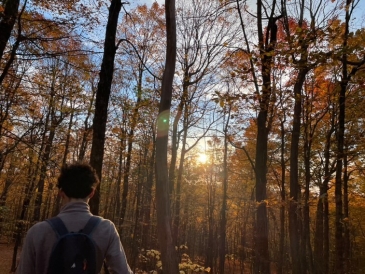 Dartmouth's location offers students incredible opportunities to go outdoors and enjoy its beautiful, bucolic environment. But, to be honest, for some of us this is something new. Come check my experience!
Antônio Jorge Medeiros Batista Silva
2025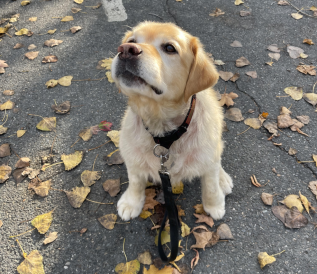 1,132 miles from my house, Hanover has emerged as a new home and community.

I'm not a regular mom, I'm a COOL mom! And by "mom," I mean "First-Year Undergraduate Advisor for School House" — but that doesn't fit in the post title :(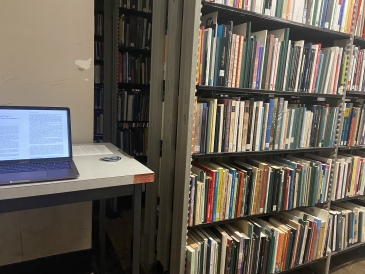 Hello there! It's me again. If you were wondering whether I am still alive after going through my first week of classes, then this is a sign to show you that I am still buzzing and kicking.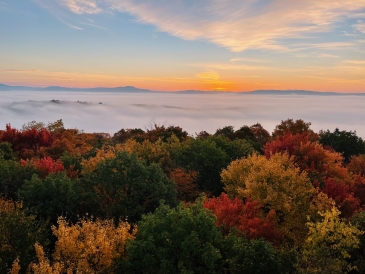 Talking about two things I did outside of my classes and extracurriculars this week: Hiking Gile mountain and the Dartmouth Zoo!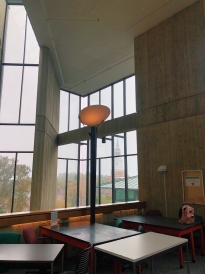 After a few weeks of adjusting to in-person classes and the general swing of college life, I thought I'd take you through a day in my life during week 5!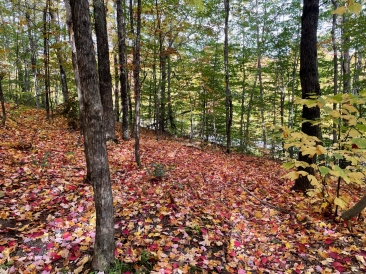 As the term is quickly coming to a close, I figure this is an excellent time to reflect by doing my own rose, bud, and thorn for this fall!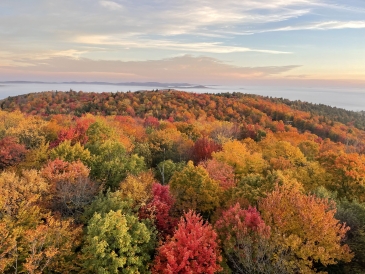 I thought I'd use this blog post to share a bit more about Dartmouth's profound sense of place my first in-person (non-Zoom) term— particularly, the people, the place, and the pines.