You are here
« All Posts by this Blogger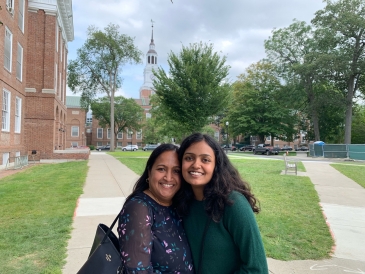 Oh, The Places I'll Go!
Hello! I'm Natasha Raman, and I'm a Dartmouth '23 (freshman). My interests include watching The Office, keeping up with current events, hanging out with friends, and watching cheesy rom-coms on Netflix. I hail from the wonderful city of Plano, Texas, which is a suburb of Dallas. My high school's graduating class had over 1,300 students in it, so it's safe to say that my high school was a little big. Yearning for a colder environment and a "small school" feel, I set about my college search looking for schools that met these criteria. After learning about Dartmouth's focus on undergraduates and its beautiful campus, I knew that I had to visit.
While I was there, I learned more about Dartmouth's emphasis on collaboration rather than competition, as well as the numerous options for experiential learning through internships and study abroad programs. I was simply in awe of all that Dartmouth had to offer to its students! After I came back home, I told my parents I was applying to Dartmouth as an ED (Early Decision) applicant, and the rest is history.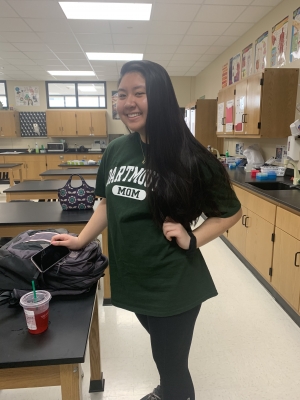 Now that I am finally a student here, I am so excited to explore all of the fantastic opportunities offered at Dartmouth! Having grown up in a suburb, I never got many opportunities to explore the great outdoors. But no worries, my nature-deficiency was quickly cured once I stepped foot on campus. In only the first couple of weeks since moving here, I have already hiked part of the AT (Appalachian Trail) and explored Occom Pond (You have no idea how proud my phone is of my daily step count). I am also looking forward to meeting more '23s and learning about their stories. Everyone I have met on campus so far has been nothing short of incredibly welcoming, joyful, and passionate about their interests. I am stoked to be part of such a vibrant and diverse community!
Academically, I am excited to explore different subjects. Because I haven't declared a major yet, I want to explore classes in fields such as Asian studies, economics, and government. I also want to branch out and take math and science classes to give me a more well-rounded liberal arts education.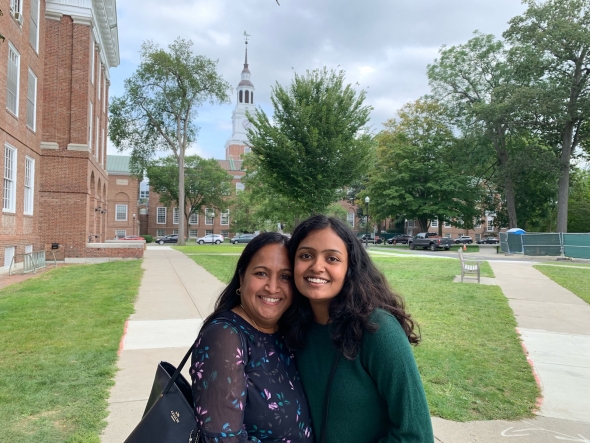 As the term progresses, keep up with my posts to learn more about my personal experience as a Dartmouth student. I am so excited to take y'all with me on this crazy journey called college!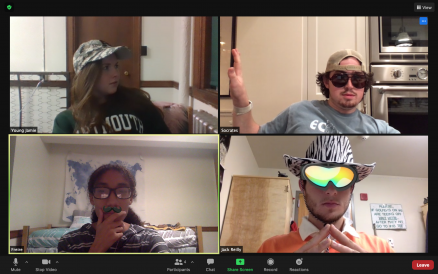 Holden Caulfield, Socrates, Paulo Freire, and Young Jamie got together via Zoom and put together a play for my writing course.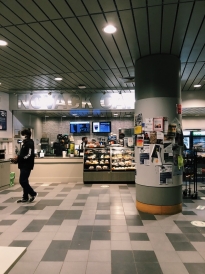 In a world where proper social distancing is so important, Novack Café has fulfilled a unique desire for current on-campus students; it's a place to study, hang out with friends, and grab a snack—all while staying COVID safe.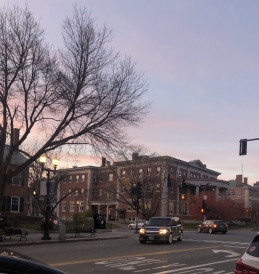 The last week of October was especially ~spooky~ as I was able to find more time than usual to enjoy my weekend with friends and the small-town-charm of Hanover.

While the student body at the College may be relatively small, students here recognize that their vote can hold a lot of weight in New Hampshire, a classic swing state.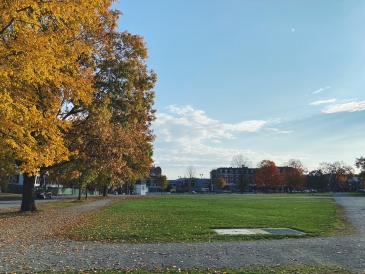 As the early application deadlines begin to pass, I try to offer any advice I have about college applications and share my experiences.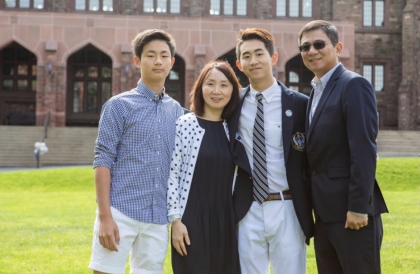 I was recently looking at some of my older posts, reliving the glory days of freshman fall, and I realized that I never actually wrote an introduction post talking about myself! But better late than never, right?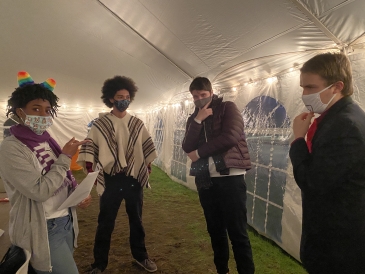 After walking around campus all day in eye-catching attire, we headed to a Murder Mystery night hosted by Phi Tau (a fraternity) in one of the tents scattered around campus.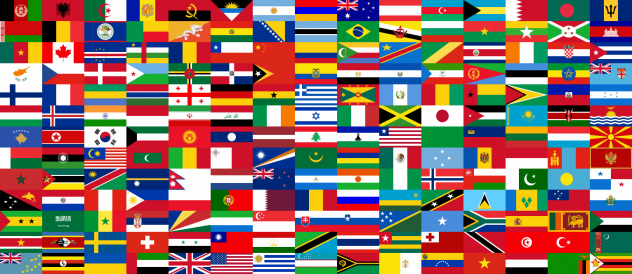 Dartmouth has a history as a top-notch institution for language learning. Come find out why!
On Friday, a few friends and I decided to take part in an event held by Collis After Dark, which organizes a lot of the student programming on-campus.